Eating Real Food on a Budget isn't hard. Learn how with 7 tips on how to have a whole foods meal plan, shopping lists, and a frugal healthy recipe menu! For more support on eating real food on a strategic budget, enroll in my Grocery Budget Bootcamp Course!
Chances are if you're reading this blog, you're looking for ways to afford real food on a budget. I don't blame you – I did the same thing when my husband and I were looking to make the switch.
But there's also a good chance that you're looking for solid help. You don't need quick tips or want to hear the same advice over and over again, right? Well you're in luck.
I've spent years learning and refining a system to afford real food on a budget, and I'm in it with you today.
Now, I do need to make a disclaimer.
The concept of "real food on a budget" is SUPER big. In fact, there's so much information that it takes me 13 very full lessons and 8 jam-packed weeks to teach my course Grocery Budget Bootcamp. And yet, many people still don't finish the class on time.
But I don't want that to be a downer, because there are several things you can do RIGHT NOW that will help you afford real food on a budget, no matter where you live and no matter what your dietary restrictions are!
7 Simple Ways to Afford Real Food on a Budget
1. Determine how much you should spend on food.
It's impossible to afford real food on a budget if you don't have a budget in the first place, so that's where you start. There's no way around it.
You can try and try all you want, but if you don't know how much you've been spending on food, and how much you SHOULD be spending on food, then your efforts won't do any good.
It's like trying to finish a race without having a starting point. Does that even make sense? Is that even possible?
No – that's why you MUST have a food budget before you implement anything else. Start with this post on figuring out how much you should spend on food.
2. Acknowledge how often you're really shopping.
Doesn't it sound glamorous to make one trip to the grocery store just once a week and come home with everything you have and never have to go back later in the week? Not for a single thing?
Unfortunately, this isn't most of us.
The majority of grocery shoppers make multiple trips to the store each week for "just one thing"… where you and I both know we never walk out with just one thing.
Often they're processed foods (even organic) for convenience. Especially from stores like Trader Joe's!
These multiple trips are NOT budget friendly, and in order to fix it, we have to face the truth of how often we're going to the store (in addition to how much we spend AND the actual stores we shop at).
If you need help with shopping less, download this meal plan with the shopping list. You'll have everything you need in just one trip!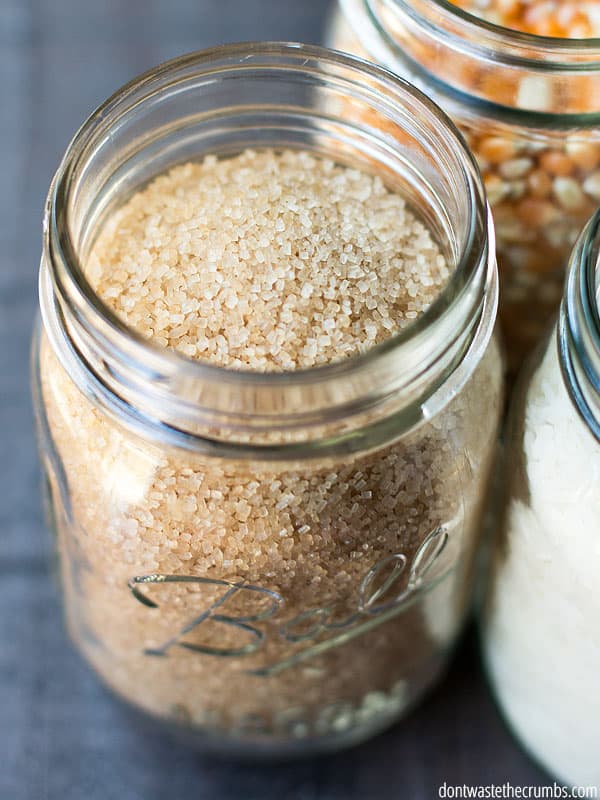 3. Figure out your food buying strategy.
Have you ever opened the fridge or pantry to stand there and say, "We have nothing to eat!"
Or even better, you get to the end of the month to see how much you've spent on food and you wonder how in the world your number got so high?
That's because we're buying food (obviously), but we're not being strategic about it. We aren't planning meals ahead with our budget in mind.
If we want to be able to afford real food on a budget, we have to be intentional with our money and the things we put in our carts – in every store, or farmer's market, we shop at, with every trip we make.
Make sure you keep these real foods in your pantry and not only will you always have something to eat, but there's a good chance you'll have what you need to make a healthy recipe.
4. Consider how much food you already have.
Several years ago my husband and I went on a no spending challenge. It turns out we had enough food to get us through 33 days without grocery shopping.
THIRTY-THREE DAYS people. That's more than a month's worth of food that was ALREADY in our house!
Chances are, you have a good bit of food too. This is food you've already shopped for, paid for and put away. The easiest way to afford real food on a budget, is to eat this food!
5. Determine if cooking from scratch is cost-effective.
People say cooking from scratch will save you money, and that statement isn't false. But most people don't mention that you might actually SAVE money if you bought certain items instead.
What items would that be?
Well, it depends largely on your own eating habits, but I can tell you right off that unless you have a massive garden (and you're an efficient gardener too), it costs more money to process your own canned diced tomatoes than it does to buy a can at the store.
This applies whether you buy organic or conventional!
On the other hand, it's cheaper to cook beans from scratch than it is to buy them canned.
The only way to know for sure if you should be cooking from scratch is to do the math, because every family is different.
6. Calculate how much you COULD be saving on food.
Have you ever bought something at one store, then gone to the next to find the very thing you just bought, for less money?
Now imagine this same scenario and apply it to ALL the food you buy.
What if you've been overpaying for groceries this entire time? What if you could save $20-50 a week just by going to a different store?
You may scoff, but this isn't far-fetched.
One of my Grocery Budget Bootcamp graduates recently emailed me to say they found avocado oil for 10¢ cheaper per ounce. This one change saves them $40 a year alone!
Imagine doing that with every staple food you buy from olive oil to eggs to milk… you could easily be saving HUNDREDS of dollars, just by going to a different store!
(I recently comparison shopped ALDI versus Walmart, and ALDI versus Costco. Both articles are worth the read if you shop at these stores!) This sample month of spending shows how it's possible to stick to a budget and what types of items I get at different stores for the best price.
7. Think about how much food you're really using.
Another common "money saving tip" when you're trying to afford real food on a budget is to buy in bulk. The concept is true, but the application tends to be wrong.
Should you buy in bulk? Sure!
Should you buy everything in bulk? Absolutely not.
Which leads to some questions…
What then, should you buy in bulk?

And how do you know if another store has a better price?

How do you figure out if it's cheaper to make something from scratch or buy it instead?

C

an you see how much food you have (and come up with a plan to eat it?)

How do you stop having "nothing to eat" when the fridge is full?

Is it even possible to shop less often and where do you start when you need a real food budget?
Answering these questions is how my husband and I have been able to afford real food on a budget. We spend just $350/month for our family of four, and this includes a largely plant-based diet, with some organic and grass-fed foods!
I use a strategic system to make this healthy food work within our budget, and I teach this system in my course Grocery Budget Bootcamp.
I teach this course much like a college class, so enrollment is only open twice a year. You can either register for the course, or join the wait-list on this page.
As of this writing, my students have collectively saved $7.5 million dollars. THAT'S A LOT OF MONEY!
You can get your piece of the pie – just register for Grocery Budget Bootcamp, or sign up to be notified when enrollment is open!