Super easy recipe for healthy homemade cheez its. Similar to Pioneer Woman's version, my kids LOVE cheese crackers and can be made gluten-free and keto too!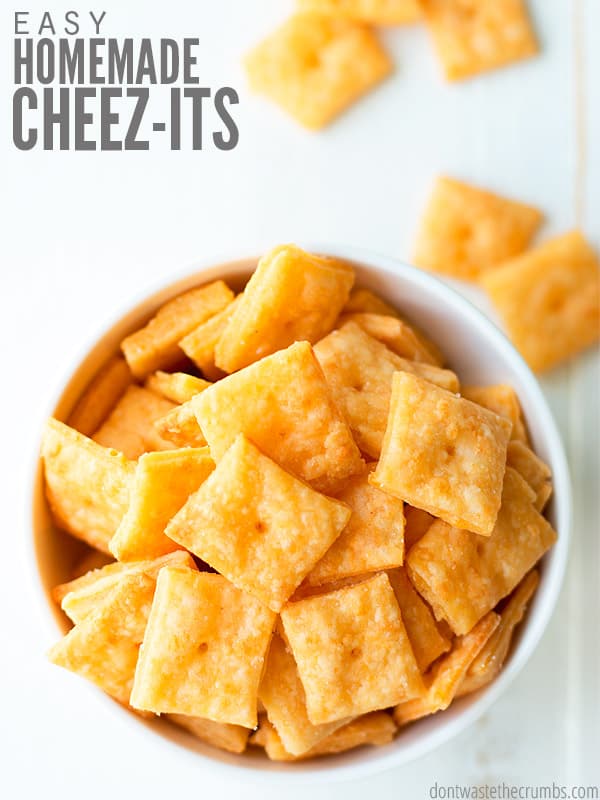 Everything You Need to Know About Homemade Cheez Its
I have a handful of recipes that I know are home runs… chocolate avocado mousse and easy almond flour pancakes and fudgy Paleo brownies are a few of the most recent ones.
I can tell because the table is silent, except for the quick breaths snuck in between each bite.
These homemade cheez its are one of these recipes. I made a whole batch – roughly 275 crackers – and the kids ate every single one of them as a snack. And it wasn't even snack time yet!
My goal wasn't necessarily to make a recipe that everyone liked so much that there wouldn't be anything left.
I mean, that's a good thing sure and I'm definitely not complaining, but that wasn't my intent.
My goal was to create a homemade version of something store-bought. Preferably, something we all love to eat yet something that isn't that healthy for us.
This is something I like to do every year as the kids go back to school.
I figure that if I make the teeniest of baby steps – just 2-3 new recipes each year – I'll have a solid collection of healthy recipes for my kids that LOOK just like what the other kids are eating, except they're made without the processed junk and additives.
Here's what I have so far:
As you can see, my baby steps of just 2-3 recipes a year has really added up!!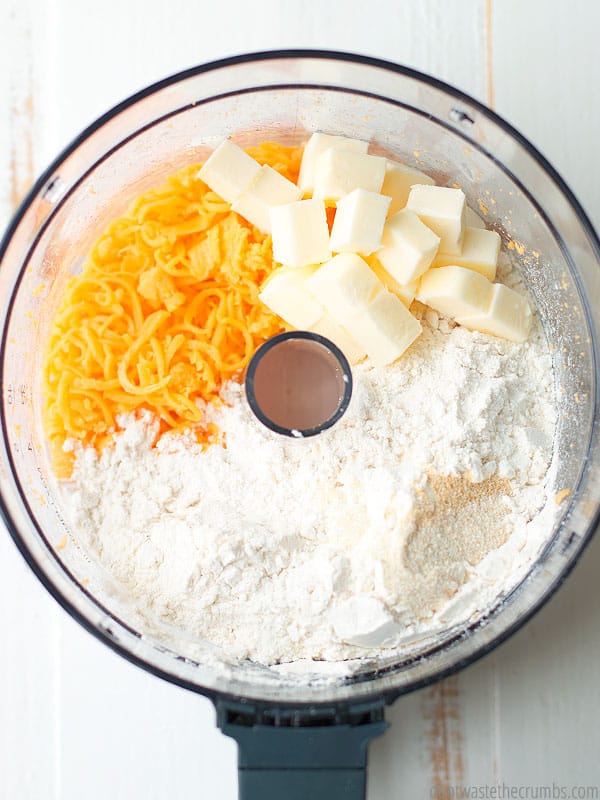 So that was my goal. Re-create the infamous cheese crackers we all know and love.
What I think I created though, was a batch of crackers that were…
Super easy to make
Crazy delicious
Addicting
Super crunchy
A bit salty with a lot of cheese
Even better than the box!
My kids LOVE these and I'm not sorry that they ate them all. But I am a little sorry that I didn't make more so I could have some too!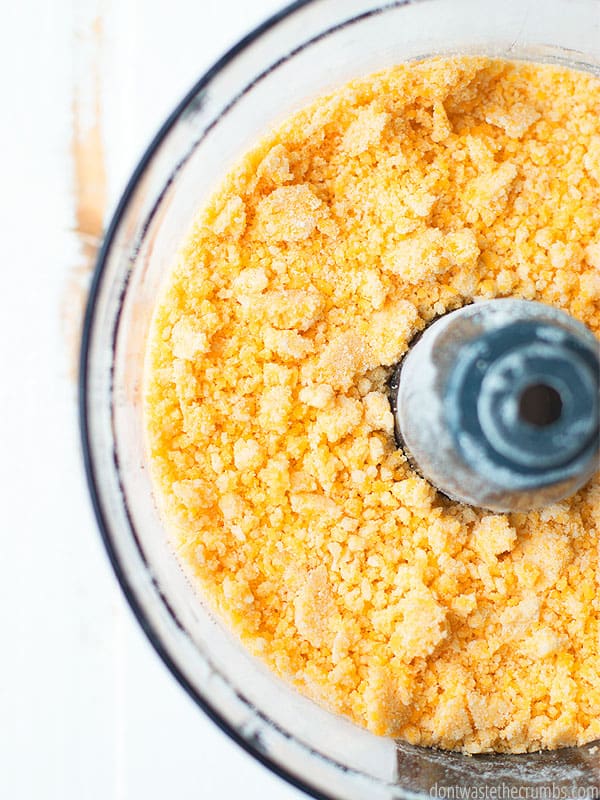 Homemade Cheez Its

Aside from being homemade and WAY healthier than their store-bought look-alike, these homemade cheez its are super easy to make. You need just three basic ingredients:
Cheese
Obviously you can't have cheez its without cheese! The most common flavor we know is cheddar.
Using yellow cheddar will give you that orange color that looks just like the crackers from the box.
Using white cheddar will yield a slightly more muted yellow cracker that was camouflaged in my bamboo bowl.
Sharp cheddar will give a more pronounced cheese flavor and that's what I recommend. However, medium and mild cheddar will work.
If you're brave and know how flavors of cheese work, you can mix/match different cheeses to come up with a cracker that you love. Parmesan and asiago? Maybe with some rosemary too?
Flour
I've tested this recipe with both white whole wheat and all-purpose flour. The all-purpose flour version tastes more like the store-bought crackers (as it should), but my kids liked the white whole wheat just as well.
You could go traditional whole wheat too, using hard red wheat, and you'll be fine. The only thing that might change is the color of the cracker (it will be a bit darker since the flour is darker) and I'd add a pinch extra of salt, but that's it!
If you're gluten-free, I'm willing to bet than an all-purpose GF blend would work. If you're keto, use almond flour!
Butter
Butter is what gives these little bites of awesomeness the fluffiness when you bite into them. Yes, they're crunchy. But they're not rock hard like a water cracker, know what I mean?
The fat in the butter makes them soft and helps them to rise just a bit so you're not eating cheese-flavored flour wafers.
While I'm not an expert in the keto diet, substituting 1 egg + 1 oz cream cheese for the butter should work!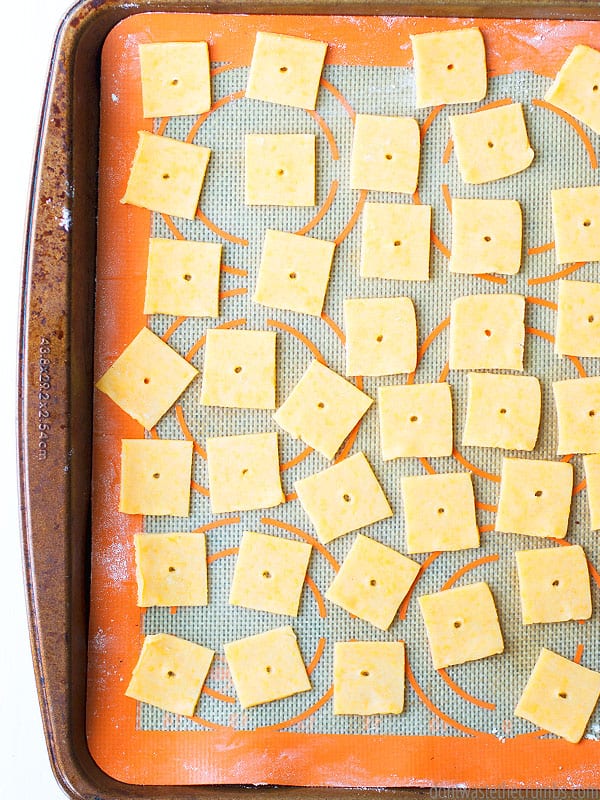 Spices
I don't know if I call spices an actual ingredient because they aren't required for the recipe. Still, I like to give 'spices' their own section because you have a lot of options here.
I kept the recipe super classic, using just salt, garlic powder, and onion powder. You can definitely get creative here and make some awesome flavor combinations…
Cayenne + Black Pepper
Parmesan + Garlic Herb
Rosemary + Black Pepper
Lemon + Thyme
Psst! A good sprinkling of sea salt would taste AMAZING on these crackers! I love Ava Jane's Kitchen because it doesn't have microplastics (gross, right?) and it's SO GOOD! Plus, you can get a bag for just 1¢!! Just sprinkle on top before baking and try not to drool as you wait for them to cool! (Get your penny bag of salt on this page.)
Depending on how much time you have, you can make these the super simple way, or the "oh my goodness they look just like cheez its" way.
I did the "oh my goodness they look just like cheez its" way because I thought they'd look better for pictures, but if I'm making these at home and the only people who are going to see them are my kids as they inhale them hand over fist, I'd go the super simple route.
Super Simple
After adding water to the dough, separate into 4-6 pieces and roll each into a long log. (The diameter of the log is up to you, but that will be how big the cracker is.)
Chill the logs in the fridge for at least an hour, preferably two.
Slice the log into pieces about 1/8" to 1/4" thick. Place the pieces onto a cookie sheet lined with parchment paper or a Silpat mat (here are the mats I use) and bake according to the recipe.
Oh My Goodness They Look Just Like Cheez Its
After adding water to the dough, separate into 3 pieces. Cover and refrigerate for an hour.
Working with one piece at a time, flour your surface and roll dough to 1/8" to 1/4" thick.
Place a wooden ruler on one edge of the dough and use a sharp knife to cut the down along the other side of the ruler. Repeat this process with the ruler until you have a set of cuts (horizontal or vertical) going down the entire batch of dough.
Turn the dough 90 degrees and repeat the process with the ruler. This will create squares that are roughly 1" square.
Then using a skewer or large toothpick or some other small round object, poke holes in the center of each cracker.
Bake as directed and then repeat with the remaining dough.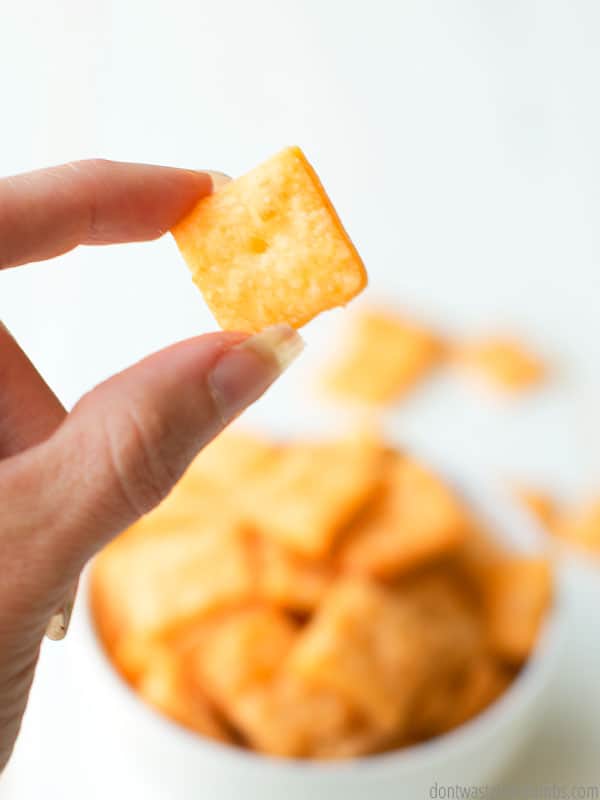 No matter how you roll out the dough, I have tips to help you make the most excellent homemade cheez its:
Don't overcrowd the pan.
Homemade cheez its will puff up and expand slightly as they bake. In order to get crispy crackers, there needs to be some space between them on the baking sheet. Dividing the dough into thirds upfront makes it easier to put each 1/3 batch of dough on its own cookie sheet.
Watch the timer.
These need to bake for 15 to 17 minutes. The first time I made these I baked them for 17 minutes to get them crispy. The second time they were crispy in just 15 minutes.
The type of flour you use and how far apart the crackers are (including whether or not you're using a Silpat mat, parchment paper and whether your oven runs hot) are all factors when you bake.
Set the timer for 15 minutes and check it when it beeps. The crackers should look light to a medium golden brown. You can cook them longer, one minute at a time if necessary. They will crisp up as they cool.
Crisp up soft crackers.
If by some chance your crackers don't crisp up when they cool, simply put them back on the cookie sheet with plenty of space between the crackers. Bake them at 350F for another 3-5 minutes – WATCHING THE TIMER – until they're a smidgen darker.
Store in the fridge.
These crackers won't last long at room temperature thanks to the cheese and butter, so you're better off storing them in the fridge.
Make a double batch!
These homemade cheez its will disappear quickly, so I recommend making a double batch whenever possible. Store baked crackers in the freezer for a super-fast addition to school lunch!
Use a food processor, if possible.
I just bought this food processor and it made making these crackers WAY easier. You can still make them using an old school cheese grater too though. I did this the first time and it wasn't hard, it just took longer.
Watch How to Make Homemade Cheez Its
Homemade Cheez Its
Super easy recipe for healthy homemade cheez its. Similar to Pioneer Woman's version, my kids LOVE cheese crackers and can be made gluten-free and keto too!
Author: Tiffany
Prep Time:

10 mins

Cook Time:

15 mins

Total Time:

25 mins

Yield:

275

1

x
Category:

Snacks

Method:

Oven

Cuisine:

American
8 oz

cheddar cheese, shredded (I used sharp cheddar)

4 Tbsp

butter, cold

1 cup

flour (I used whole wheat)

1/2 tsp

salt

1/8 tsp

onion powder

1/8 tsp

garlic powder

2

–

3

Tbsp water
Combine shredded cheese, butter, salt, onion powder and garlic powder in a food processor, if available. Otherwise, combine ingredients in a large bowl.
Add flour and again pulse until the mixture resembles breadcrumbs.
Add 2 Tbsp of water and pulse (or mix using your hands) until the mixture resembles dough. This took a couple of minutes in my food processor, and a little bit longer using my hands. Add the remaining tablespoon of water if the dough is too dry.
Divide the dough into thirds (or roll into logs), cover and put in the fridge for 1-2 hours.
Preheat the oven to 350F.
Either roll out the dough and cut into squares or sliced pieces from the logs and place on a cookie sheet lined with parchment paper or a Silpat mat.
Bake for 15-17 minutes. Crackers are done when they are a light to a medium golden brown.
Are you a classic cheddar cheese cracker type of person? Or do you like to be adventurous? What flavor combination would you prefer most? Leave your ideas in the comments below!