I love lists. I love making them, I love looking at them and I love working with them.
I ESPECIALLY love crossing things off of them.
Confession: I've totally added something to my to-do list AFTER I had already done it, just so I could cross it off!
Lists help get things done, and if "get healthy" or any other various deviation of that is one of your goals this year, then listen up. I've got a list for you.
I've done lots of research over the years on what ingredients are unhealthy and which ones are okay. Sugar. Unhealthy fats. Preservatives. Colors. Morphed minerals that make our brains go crazy (literally)…. and that doesn't even touch the surface of health and beauty items, or the icky stuff in your home.
After sorting through it all, I consider these to be the top 5 ingredients to avoid in food.
Don't worry, we'll cover the other topics later. Baby steps.
I'm listing these according to what I consider to be the worst offenders, so I recommend starting at the top and working your way down. If you are overwhelmed with life and only have 10 minutes to spare, start at the top. When you've digested the fact that some of your favorite foods could be causing your health issues, come back and work on #2.
But even if you never make it past #1, you'll still have made serious progress. Your kitchen will be healthier and now you know about one of the worst ingredients you could eat. It's all about baby steps, and when you take those steps at your pace, you're much more likely to keep going forward.
A few practical tips to help you make change in your home:
If the budget is a concern (as in you can't throw away something because you can't afford to replace it), then pledge to use it up and avoid the ingredient when you replace it.
If getting your family on board is a concern, slow wean them off instead of going cold turkey (i.e. one box of crackers each month instead of one box each week).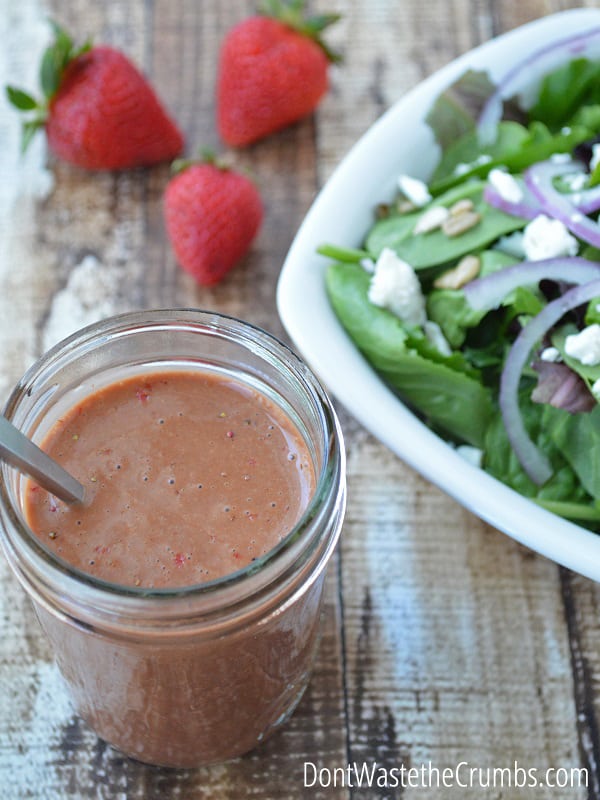 Top 5 Ingredients to Avoid in Food
#1. Hydrogenated Oils
Also known as trans fats, hydrogenated oils are created in a lab. Food scientists take oil (any oil, but most commonly palm, kernel, soybean, corn or coconut oil), inject it with a metal (nickel, platinum or aluminum) and the end result is either a semi-solid or solid oil.
Now a disclaimer – there ARE some naturally occurring trans fats in dairy products and meat. It's just how the animal digestive system works. But those naturally occurring trans fats aren't a concern because they're naturally occurring. It's the man-made, industrial trans fats that we need to avoid (and this article is an easy read to understand why).
On a food label, you'll see these oils listed as:
partially hydrogenated
fully hydrogenated
hydrogenated
interestified
These fats are EVERYWHERE in processed food. When we first cleaned them out of our home, we found them in:
#2. High Fructose Corn Syrup
Ugh. High fructose corn syrup (HFCS) is the Dr. Evil of sugar. It's sugar that has been cooked down into a super-sweet concentration of sugar and it's highly addictive. (Read details about the process in this post, and about the addiction here.)
HFCS makes white sugar look like an angel!
On a food label, high fructose corn syrup can be listed just like that or it can be abbreviated as HFCS.
Like hydrogenated oils, it's in a myriad of foods:
#3. Artificial Sweeteners
Artificial sweeteners (beyond HFCS) are super-common in foods labeled as "diet" or "sugar-free." Yes, technically these foods don't have sugar. But that doesn't make them healthy.
When manufacturers remove sugar from food, it doesn't taste quite as good. To make the food palatable AND still label it as "healthy," they sweeten it with artificial sweeteners.
Here are the top two offenders among artificial sweeteners that you should avoid in foods:
aspartame
acesulfame potassium
There are others to avoid too, like sucralose, glucose, fructose, dextrose… and even sorbitol, mannitol and erythritol. But we're taking baby steps here and adding them all into the mix can get overwhelming.
And if we're being honest, if you eliminate hydrogenated oils AND high fructose corn syrup AND aspartame AND acesulfame potassium, you probably won't have many foods left in your kitchen that even have ingredient labels anyway. So that's good news!
The bad news is that artificial sweeteners can still be lurking in foods you wouldn't think would have sugar, like:
yogurt (make it yourself)
breath mints & gum
instant breakfasts, teas and coffee
juice
milk drinks
and of course items labeled sugar-free or diet
#4. Artificial Preservatives
The goal of artificial preservatives is to make your food last longer. However if we're being honest with ourselves, do we REALLY want our food to be edible three years after we buy it? Would it even TASTE good? Just think about what has to be done to the food to make it last that long…
I shudder to think about it, and you should too!
Like artificial sweeteners, there are A LOT of artificial preservatives out there. Some are worse than others, and there are some that haven't even been tested well enough to offer insight either way.
For now, here are the top two I recommend avoiding:
nitrates / nitrites
BHA (butylated hydoxyaisole)
Nitrates/nitrites are most commonly found in processed meats like lunch meat, bacon, and sausages and has been linked to cancer, so it's best to avoid. The natural alternative is to choose foods that use a more natural method to preserve (like celery juice or salt or sugar), and to consume those in moderation. (Read more about nitrates/nitrites.)
BHA slows the rancidity of oils in food and animal testing has led the U.S. Department of Health and Human Services to consider BHA to be "reasonably anticipated to be a human carcinogen." This preservative is most often found in chips, cereals, gum, and vegetable oil.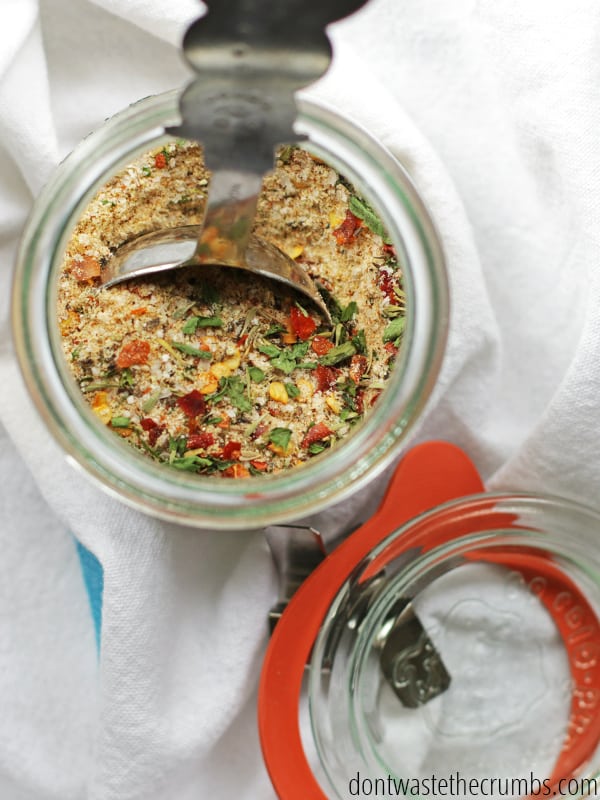 #5. MSG (Monosodium Glutamate)
Far beyond Chinese take-out, MSG enhances the flavor of many foods. The kicker is that MSG is a excitotoxin, literally causing the cells of the brain to be excited to death, which can be a trigger for certain neurological diseases. (source)
There are other side effects too – like headaches, nausea, drowsiness and fatigue – that can be both short term and longer lasting (depending on how much MSG is consumed).
Have you ever eaten Chinese food and felt tired a an hour or two later? MSG is likely the culprit, and unfortunately, these list of ingredients ALWAYS contain MSG:
autolyzed yeast
calcium caseinate
gelatin
glutamate
glutamic acid
hydrolyzed protein
monopotassium glutamate
monosodium glutamate
sodium caseinate
textured protein
yeast extract
yeast food
yeast nutrient
For a list of ingredients that OFTEN contain MSG, read here.
I can't even begin to tell you what foods might have MSG, because it's everywhere. I've seen it in seasonings, frozen meals, meats, soups and even baby formula. This one is also tricky to implement, since there are so many different names for the same thing.
Honestly, I avoid anything that has "glutamate" (which covers four items listed) and "yeast ___" or "___ yeast" (which covers another four). I feel pretty good about my odds with this strategy, despite it not being 100%. Fortunately by this point, there are very, very, VERY few items left in the house with an ingredient label to read!
Real Food Reboot
Sign up to join the 30-day
Real Food Reboot Challenge
! It will help you and your family eat healthier food for the long-haul. In less than 15 minutes a day, you can change habits, feel better, AND bring your family along too!
These are my top 5 ingredients to avoid – would you add any to this list? Make any substitutions? Share your thoughts!