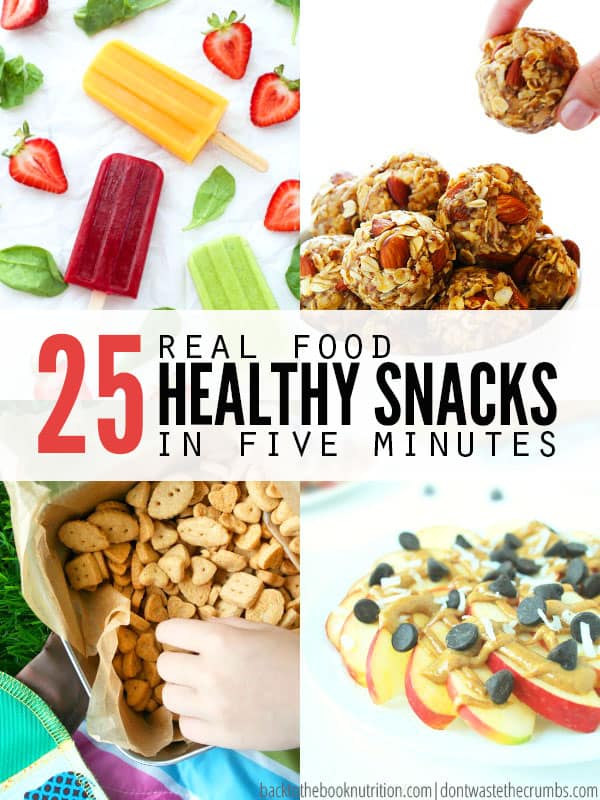 School's back in session and, if you're like me, you could always use a few more ideas for quick breakfasts, healthy school lunches, and simple snacks to keep the kids satisfied until dinner time.
I love the convenience of packaged snack foods but, even the more expensive "healthy" versions of packaged snacks often contain flavors and additives I don't want to feed to my kids.
It just makes sense to give them healthier and more affordable snacks instead…especially when they only take 5 minutes or less to make!
25+ Frugal Real Food Snacks in 5 Minutes or Less
I've divided this list of frugal real food snacks into 3 categories based on prep time:
Zero Prep Snacks
Snacks Ready in 5 Minutes or Less
Make Ahead Snacks
I personally draw from the Zero Prep list most days, but I try to mix in a few of the other ideas from time to time to keep things interesting and fun for the kids.
Zero Prep Real Food Snacks
Real Food Snacks Ready in 5 Minutes or Less
Make Ahead Snacks
Do you have fast and frugal real food snack ideas? Share them below!