published by Tiffany 5 Comments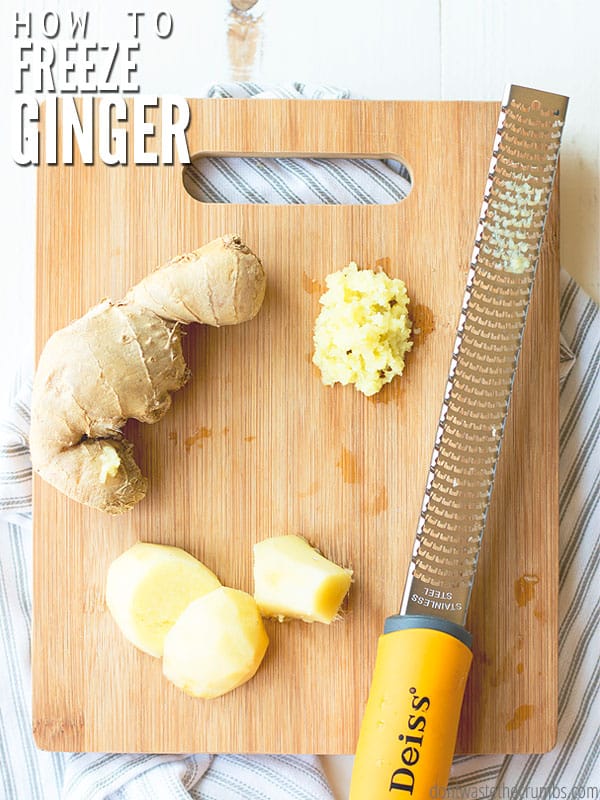 Has something ever caught your eye at the store just the right way, that no matter what your meal plan says and no matter what your shopping list says, you buy it anyway?
It happens to all of us at some point in time, and there's nothing wrong with that so long as you're following two guidelines:
You're sticking to the budget. (Don't have a grocery budget? Get one here.)
You're doing SOMETHING with everything you buy.
Now that "something" doesn't have to be glamorous. Maybe you're just going to eat it (i.e. apples). Maybe you're going to cook it for dinner (i.e. green beans). Maybe you're going to use it in various baking projects (i.e. honey).
The problem is when we do something with SOME of it, but not ALL of it. That leads to food waste, which is money waste.
We've talked about how to freeze yogurt and how to freeze tomato paste, but I've been using a lot of fresh ginger lately and I want to show you how easy it was to freeze fresh ginger!
published by Tiffany 11 Comments
Knowing that not wasting food is one of the best ways to save money (it's one of the first things I recommend in my free course 5 Days to a Fresh Start!), I'm always looking for ways to re-use leftovers.
My family loves oatmeal, and it's one of the few grains that sits well in our bellies (in moderation) after completing the Whole30. My famous cinnamon blender waffles are always a hit, but my kids also enjoy Instant Pot oatmeal a few days during the week.
No matter how hungry my people are though, we inevitably have leftovers. In the past I've made leftover oatmeal chocolate cake and maple oatmeal bread, but after one of my readers Elaine suggested I freeze and slice and cook slices of leftover oatmeal in butter – i.e. oatmeal cakes – I couldn't help but give it a whirl!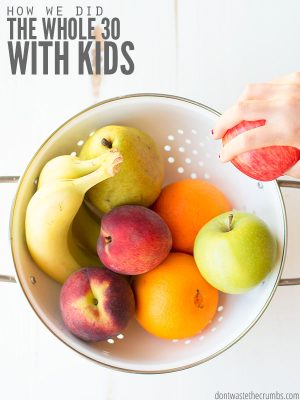 When my family did the Whole30 earlier this year, I jumped in with two feet… I compiled tons of tips for doing the Whole30 on a budget I made a budget-friendly Whole30 meal plan I and even kept track of what we actually spent on the Whole30 (lessons learned for next time!) … and IClick to Continue »