This easy overnight pumpkin french toast casserole tastes just like pumpkin pie! This slightly sweetened dish is perfect for sleepover parties, holiday brunches, and meal prep for busy school mornings, just like my easy pumpkin donuts or pumpkin chocolate chip muffins.
There are two main attractions for every sleepover: dinner and breakfast.
Growing up, you were the cool kid if your parents ordered pizza for you and your friends.
You were even cooler if your mom made something awesome for breakfast, like bacon, pancakes or waffles.
My life's ambition is not for my kids to be part of the cool club, but I like to think that having a mom who's a food blogger earns them brownie points at some level.
It might be homemade chocolate cupcakes for your class when it's your birthday or a jar of homemade cranberry orange granola as a thank-you gift for your teachers.
In the case of sleepovers, it's homemade pizza on a Friday night and Overnight Pumpkin French Toast Casserole for breakfast.
This easy, no-knead sourdough bread recipe makes the perfect sandwich loaf and has a soft crust! Made with healthy multigrain einkorn flour, like my light and fluffy dinner rolls.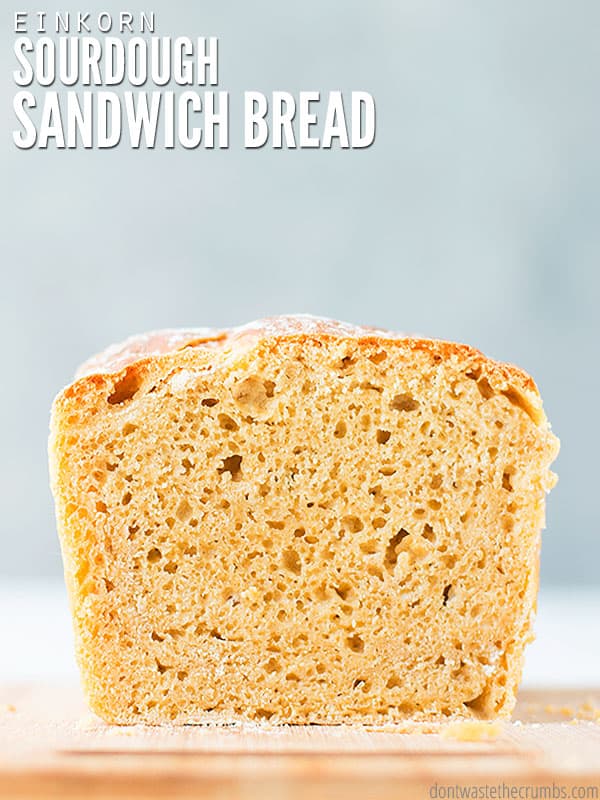 Looking for an easy sourdough sandwich bread recipe? Made with einkorn flour? Perhaps a "no-knead" bread recipe?
I have good news – you can stop looking!!
Ever since I shared my simple sourdough bread recipe with you guys, I've had requests for my einkorn sourdough bread recipe.
But sourdough can be tricky, and I wanted to be 100% sure my einkorn sourdough bread recipe was fail-proof. That way, both seasoned bakers and new bakers could enjoy an AMAZING loaf of sourdough bread.
Learn how to boost your immune system naturally with these favorite fall foods. Links to recipes, like slow cooker chicken broth, and research to support how food can boost immunity naturally! As soon as the calendar flips to September each year, it seems that we collectively turn our affections to autumn. We can't help it!Click to Continue »