published by Tiffany 3 Comments
Did I tell you that my husband went vegan earlier this year?
I don't think I did… but it explains why he finally WILLINGLY started eating beans (spicy citrus black beans are his favorite), why we have a classic rice and beans dinner almost every week and why we clean out the fridge using this crunchy quinoa salad as a starting point.
(But truly, anything covered with Thai peanut sauce is a winner!)
It also explains why I'm sharing with you our favorite homemade hummus recipe!
published by Tiffany 1 Comment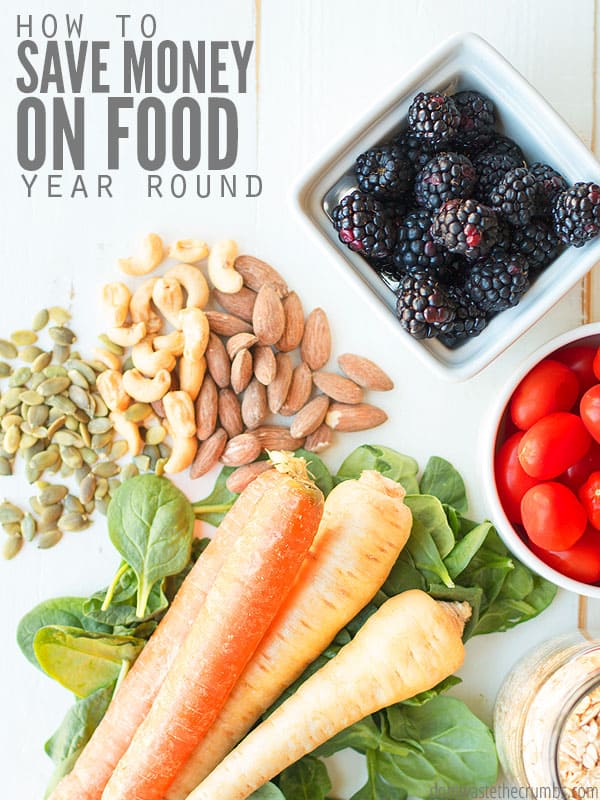 I like to think that with every new season, comes new creative ways to save money on your grocery budget.
Over the years I've learned it's not all about WHAT you buy, but how and when you buy it. In fact, adjusting your mindset on how you shop makes the savings start to add up– and this is EXACTLY what I teach in my course Grocery Budget Bootcamp.
Having the right frame of mind is vital to saving money on groceries,  but it never hurts to have practical tips, too.
I've been collecting tips over the years, the small things we've done to help our grocery dollars go just a teeny bit further, and I'd like to share these 36 ways to save money on food with you today!
Last night while my husband and I were cleaning up after dinner and getting ready for the morning, my daughter asked me the same question she asks me every night after dinner: Girl: Mom, what's for dinner tomorrow? Me: That beans and rice recipe you like so much. Girl: YESSSSSS!!!!! *pumps fist in the air*Click to Continue »