Make pumpkin Larabar bites at home in 5 minutes with a few basic ingredients. Great for school lunches, snacks and cost 50% less than the store.
Ever since I started training for my first marathon, I've been more particular about the food I eat.
Plain pancakes become protein pancakes, plain smoothies become protein smoothies and I'm making homemade Larabars when I have to replenish lost carbs ASAP.
And since it's the season for everything pumpkin, I've given homemade Larabars a new twist: pumpkin Larabar bites!
This easy recipe for soft-baked oatmeal apple breakfast bars is naturally sweetened & healthy for you! Vegan, gluten-free and dairy-free options too.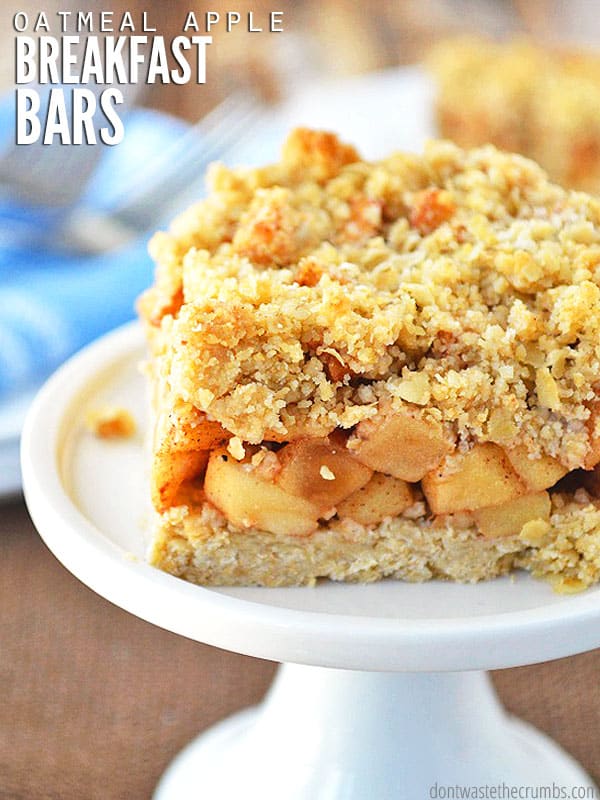 Can you think of anything better than having dessert for breakfast?
Have you ever been apple picking before?
It's a lot of fun, and it's easy to get carried away. You can easily fill a few buckets while chatting away and the next thing you know, you have NINE GALLONS of apples in the trunk of your car!
You could make the typical slow cooker apple butter or homemade applesauce or even dehydrate apples for snacking, but I wanted to make something a little bit more fun…
Something that reminded me of dessert, but healthy enough for breakfast. And these apple oatmeal breakfast bars are perfect!
This easy overnight pumpkin french toast casserole tastes just like pumpkin pie! This slightly sweetened dish is perfect for sleepover parties, holiday brunches, and meal prep for busy school mornings, just like my easy pumpkin donuts or pumpkin chocolate chip muffins. There are two main attractions for every sleepover: dinner and breakfast. Growing up, youClick to Continue »