published by Tiffany Leave a Comment
My favorite part of Thanksgiving is dessert. More specifically, pumpkin pie.
Forget the turkey or the stuffing or the green bean casserole (although those ARE good). If I could somehow make JUST THE FILLING of a pumpkin pie and eat it with a spoon, I'd do it all day long.
Lucky for me (and you!), I've done just that with this pumpkin pie hummus!
published by Tiffany 5 Comments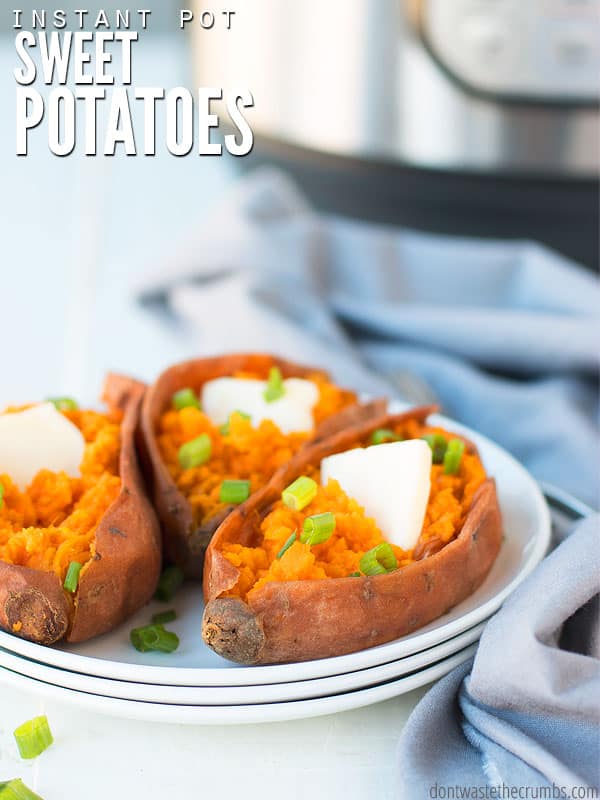 I almost hate to admit it, but I've grown to be pretty dependent on my Instant Pot.
Case in point – last weekend my husband requested our favorite tortilla soup for dinner. That recipe requires TWO types of beans, of which I had ZERO cooked.
I pulled out my Instant Pot, made garbanzo beans in 25 minutes and then immediately made a batch of black beans in 25 minutes. And while that was going on, I made a batch of brownies, two batches of no-bake brownie bites and two loaves of pumpkin bread too!
Anytime I have a huge list of dishes to make and desserts to bake (hello Thanksgiving!), I turn to my Instant Pot to help make things a little easier, starting with Instant Pot sweet potatoes!
One of the keys to saving money is to use the food you already have. That's why I shared these 15 ideas for vanilla extract substitute. It's also why I shared these 14 easy baking hacks. And it's also why I'm sharing with you today 15 ways to substitute for eggs.