The key factors in keeping fruit fresh longer are how you store and wash it. Learn how to make apple cider vinegar fruit wash for your produce and some other helpful tips!
Everything You Need to Know About
When you eat a lot of real food, you buy a lot of produce. Making sure that produce lasts all week (or two) is a tricky matter! The key is all in how you store it and when you wash it. And you are washing all your produce, right?

We have the dirty dozen and clean fifteen list, but despite the organic label, produce still has some level of gunk coated on it. Organic farms will use allowed pesticides. But I'm also talking about plain ole dirt. In that dirt, we find bugs, parasites, bacteria, and other toxic residues.
Think about natural fertilizer options? Yes, there might be some not so lovely things on our produce. Not to mention the number of hands that have touched your food on its way to the market.
More reasons to grow a garden! But before you are completely grossed out at your strawberries, let's learn how to clean, store them, and make apple cider vinegar fruit wash!
Cleaning The Produce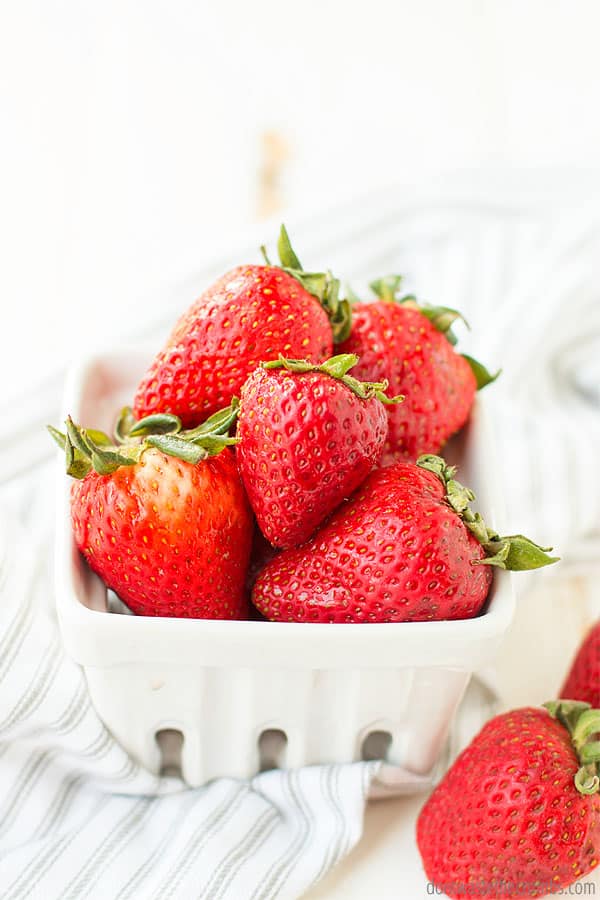 There are fruits and vegetables that need to be cleaned right before you eat them. If you clean them and store them, you may end up with mushy produce. Rule of thumb, if it has a soft outer layer, wash it before you eat them.
Strawberries

Berries

Mangoes

Peaches

Pears

Eggplants

Tomatoes
These fruits and veggies are best washed ahead of time and stored:
Apples

Avocados




Melons




Celery




Bell peppers




Radishes




Lettuce
Apple Cider Vinegar Fruit Wash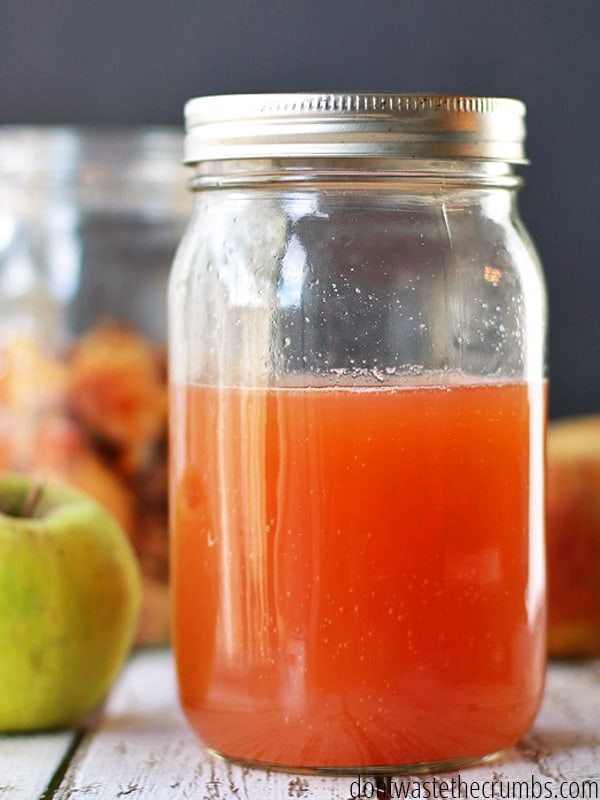 To save on money there are several options of making your own produce wash with ingredients you already have. One of my favorite methods using apple cider vinegar fruit wash.
Apple cider vinegar is one of those miracle ingredients. You can clean the counters, soak your grains, make salad dressing, detox your body, keep heartburn at bay, and even remove moles. Plus, you can make it yourself from apple scraps.
The steps to cleaning produce in apple cider vinegar fruit wash are very simple.
Step 1. Dilute 1 Tbsp ACV in 1 cup of water.
Step 2. Add fruit or veggies.
Step 3. Soak and stir for about 5 minutes.
Step 4. Rinse well and dry.
Tips for Washing Produce
Soaking
Agitation is key. Make a point to stir the produce a time or two while soaking.
Scrubbing



Obviously, you can't scrub strawberries, but pick up a bristle brush like this one the next time you're near a dollar store and use it exclusively on washing produce.

Get all the nooks and crannies well; pesticides can hide there too!

Just because you don't eat the outside of cantaloupe and mangos, doesn't mean you not should wash and scrub them too. Cross-contamination from the knife to the cutting board and into the flesh of the fruit is completely possible.
Rinsing
Wash big batches directly in the sink. Fill up the sink with water, add a few big splashes of apple cider vinegar and soak away (don't forget to stir!). 

Another method includes spraying the produce with the apple cider vinegar/water mixture and letting it sit for five minutes before rinsing. Leave a simple spray bottle like this one on your counter for a quick wash. 
Drying
Some produce can be hand dried, like apples and berries.




Some produce is better air-dried like peaches and tomatoes.




Make sure produce is completely dry before storing it in the fridge.
FAQS
What does a vinegar wash do for fruit?
Using a vinegar fruit wash helps to break down bacteria, residue, and dirt!
How long should you soak the fruit in vinegar?
You can soak your fruit in vinegar for 15 minutes. Make sure the produce is fully submerged.
What is the best vegetable wash?
The best kind is homemade like my vinegar fruit wash but if I am short on time, I buy this vegetable wash.
How to Keep Fruit Fresh Longer
Now that your fruits and veggies are clean. How long can you store them?
Produce with softer outer layers does better if washed right before eating. The day of is ok too.
Produce with thicker skin can be washed ahead of time and stored in the fridge. For optimal storage use the following guidelines for these common fruits and veggies:
Air-tight Container or Plastic Bag in the Fridge
Bell peppers




Broccoli




Cabbage




Carrots

Cherries




Cucumber




Radish




Spinach
Ventilated Container or Plastic Bag in the Fridge
Berries




Greens*




Eggplant




Lettuce*




Mushrooms




Snap peas
*Greens and lettuce can be washed ahead of time and stored in a plastic bag with a damp paper towel. This will actually keep them fresh a little longer!
Ventilated on the Counter
Avocado




Bananas




Mango




Melon




Tomatoes
If You Are Short On Time
One of the biggest struggles of a real food kitchen is the time it takes to clean, cut, and cook from scratch. One of my biggest tips to save time is to prep food ahead. This becomes a struggle with the fresh produce.
It would be nice to finish a big trip to Costco and take a half-hour and prep all the veggies for the week and not have to touch a knife again. But that doesn't always keep your food fresh.
I'm not telling you not to prep, because that will save you a lot of time. But when you do prep, make sure your meal plan is set accordingly. If you prep strawberries and bell peppers, eat the strawberry vinaigrette salad you have planned that same day (or the next). The peppers will last a few days longer so the stir fry can come later.
The bottom line, however, is that fruits and veggies will only stay fresh for so long. Preserve by dehydrating, freezing, or canning. Then you have plenty of fruit in the off-season for granola bars, smoothies, or topping your toast! If you have never canned before and are intimidated by the process, follow this tutorial.
More DIY Natural Recipes
5 Days to DIY Natural Living
Being healthy isn't just what goes IN your body, it's what goes ON your body too. Download my free guide 5 Days to DIY Natural Living to learn how to save money while getting rid of harmful toxins throughout your home.