Do you struggle with gluten intolerance? Einkorn may be the solution for you. This ancient grain remains unchanged, making it easier to digest than modern wheat. Use einkorn flour in delicious recipes like my einkorn pizza dough, einkorn coffee cake, or no-knead einkorn sourdough bread!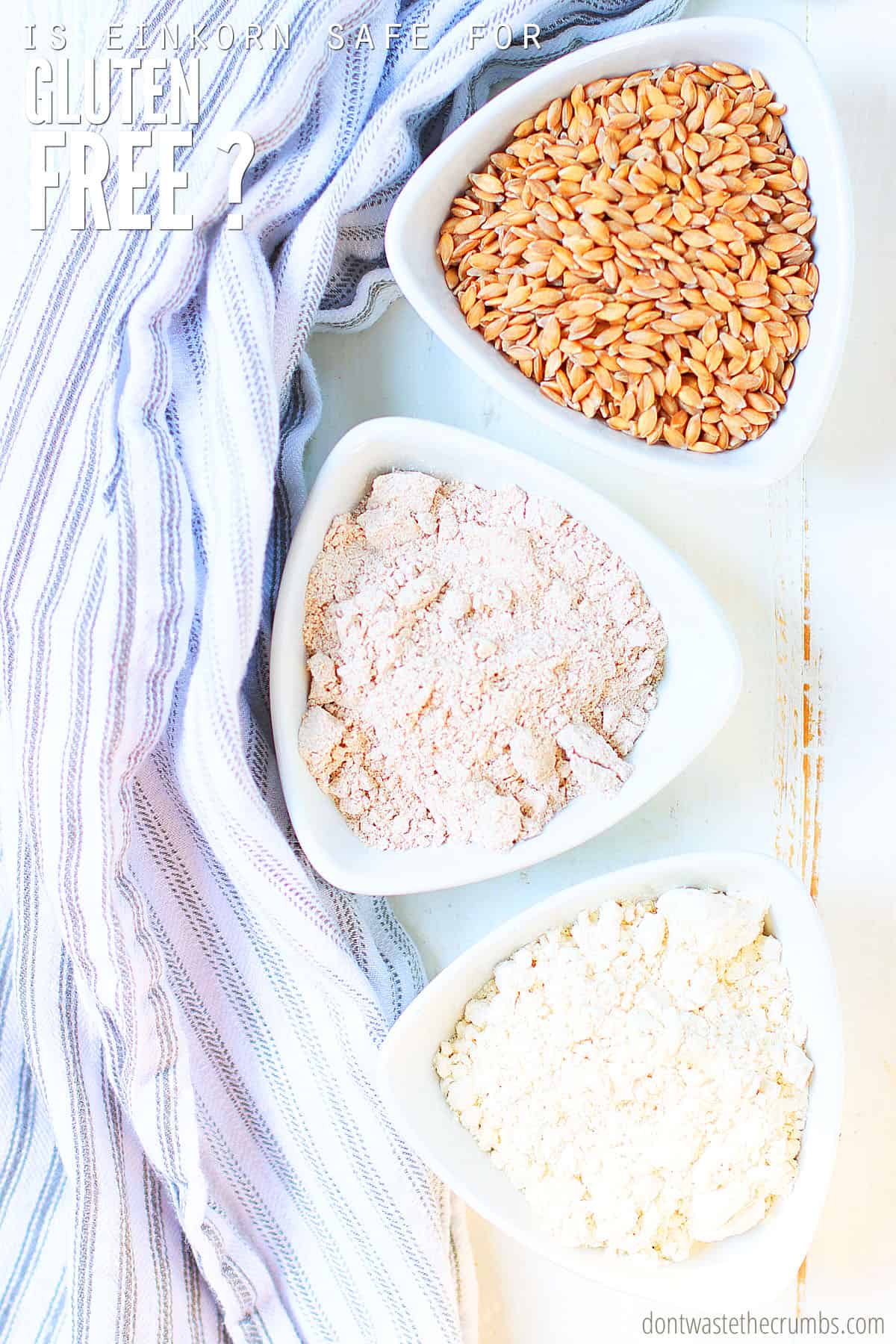 Whether it's a voluntary lifestyle decision, or a matter of life and death, gluten-free foods are more popular than ever before and stores are carrying a wide array of foods to offer these consumers.
There's pancake mixes, flour mixes, cookies and cakes… noodles, bars, breads and pretzels… and they're all made with starches and gums and other gluten-free ingredients that have been deemed safe. But what if it didn't have to so complicated?
What if eating "gluten-free" was as simple as choosing a better wheat flour?
Scientifically speaking of course, that can't be true. By definition, all wheat flours – all-purpose, bread, whole wheat (hard red and soft white), spelt, kamut, etc. – contain gluten. It's how they were created and that's that.
Why should you consider einkorn?
The wheat on stores shelves today is NOT the same wheat that we once consumed long ago.
Like many other foods, wheat has been optimized for the benefit of the farmers, creating bigger yields and disease resistant crops. However, the changes that benefit the farmers could also be to blame for the modern rise of gluten sensitivities, intolerance, and celiac disease. (source)
This is bad news across the board, whether you have food allergies or not.
Obviously, those who have celiac disease already avoid wheat because of the great harm it causes to their bodies.
Individuals with gluten sensitivity or intolerance might be able to consume wheat now and then, but certainly not on a regular basis.
Those who show no signs of having trouble digesting gluten might actually have issues, but not realize it because dealing with them is normal.
Even if you are 100% positively sure you have no issues with gluten whatsoever, you should at least be aware that the agriculture business continues to modify foods in order to increase the harvest and reduce farming plagues.

We should all be informed consumers, and not naive, when it comes to the food we feed our families.
Fortunately, for the voluntary lifestyle and certain gluten-intolerant people, there's a far better alternative than the processed gluten-free section of the grocery store. It's called Einkorn.
About Einkorn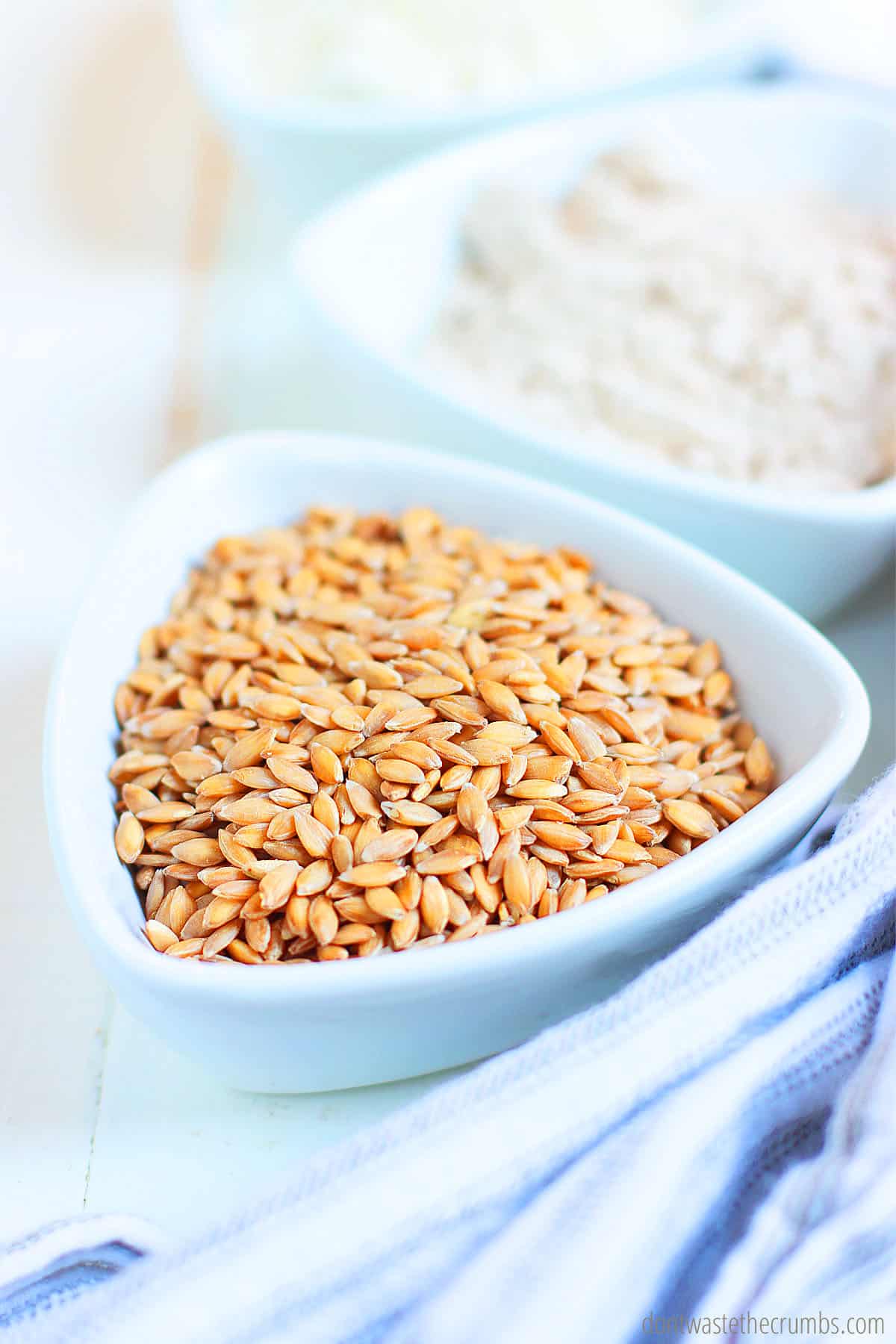 If you're phonetically challenged like me, Einkorn rhymes with "fine corn."
It's an ancient grain that has never been hybridized, meaning it's the same now as it's always been. This is not the case with wheat found on most store shelves today.
Early on in the history of wheat, Einkorn grew wild in the Far East. Soon thereafter, the first farmers began to plant and harvest Einkorn, making it one of the earliest crops. As an unmodified, ancient grain, Einkorn contains 14 chromosomes.
A little while later, Emmer spontaneously appeared. Emmer is the first hybridization of wheat, being part wild wheat and part goat grass, and contains 28 chromosomes.
Then, Spelt emerged. Spelt is a hybrid of Emmer and goat grass, intentionally bred by migrant farmers in order to keep the desirable traits of goat grass and diminish the undesirable traits of Emmer. Spelt is the second hybridization and has 42 chromosomes.
Over time, farmers bred Spelt and Emmer to create today's Durum Wheat, Spelt and Soft Wheat. These too have 42 chromosomes and along with Hard Red Spring, are the most common varieties of wheat used in the market today.
Ancient Einkorn Wheat Compared to Modern Wheat
Any time a change is made to a plant, the resulting seed, flower or fruit changes too. Gardeners know that you change the fertilizer and the fruit can be sour. If the soil lacks a nutrient, the yield is poor or nonexistent.
If you're able to create the perfect environment in order to achieve the desired outcome of a crop, then you're in business. When it comes to wheat, you're in very good business.
As farmers have tested, tweaked and experimented with wheat over the years, they've been able to control the quality of the grain.
They've added 28 "traits" of wheat that aren't necessary…
one for resisting cold weather
another for resisting spoilage in transport
plus one more to get a better rise in bread…
This is great news for the milling and baking industry, but not good news for the consumer.
Einkorn Gluten Versus Modern Wheat Gluten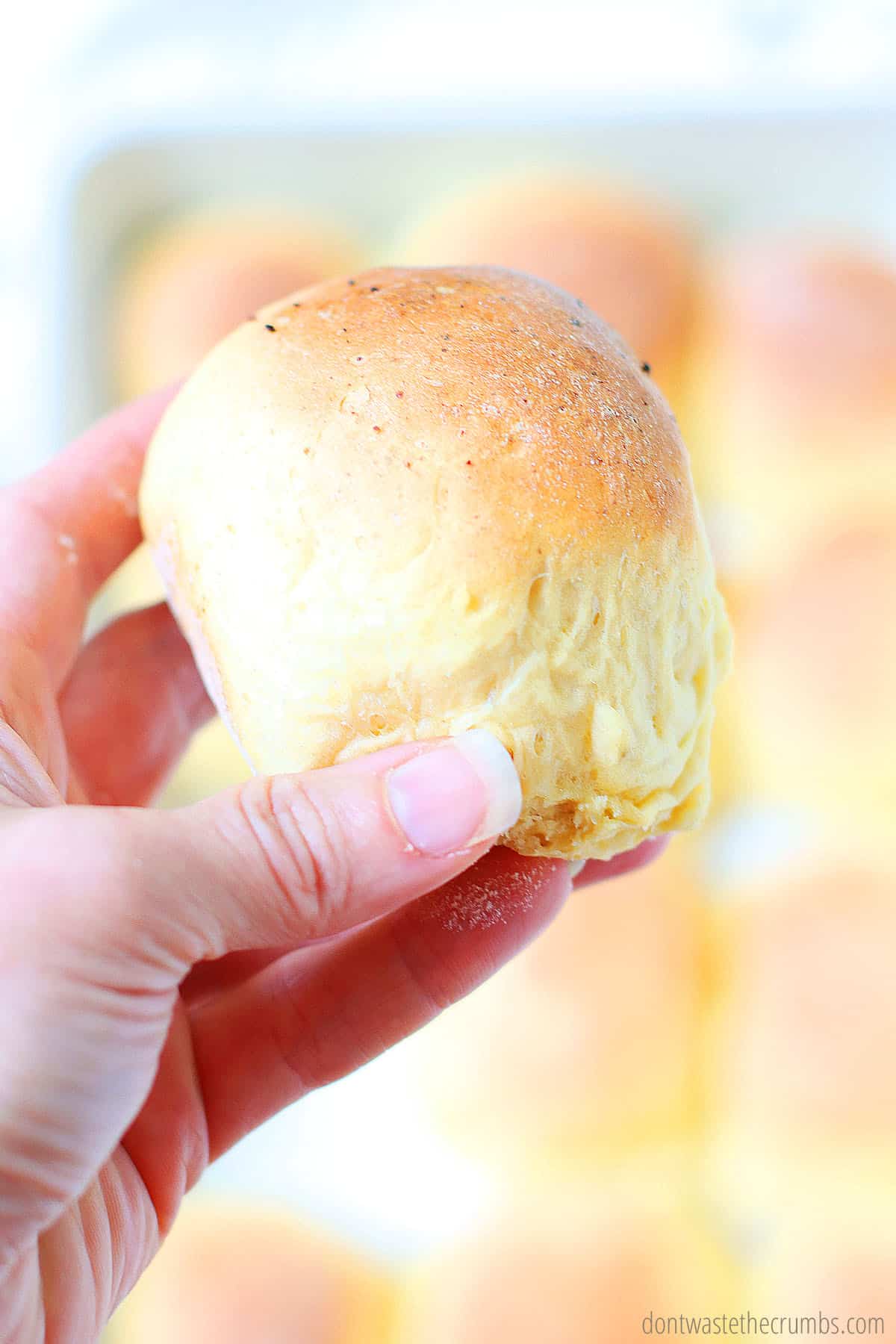 Remember that all wheat contains gluten, and gluten consists of two proteins:
gliadin (which causes the rise)
glutenin (which causes elasticity)
Most individuals with gluten issues react negatively to the gliadin.
Einkorn has a higher ratio of gliadin to glutenin, so naturally we would think that it would be far worse for individuals with gluten sensitivities than modern wheat.
However, because Einkorn is not hybridized, the original DNA structure remains intact and actually helps the body to digest these gluten proteins properly.
From the way the starches in Einkorn are structured together, to the naturally high level of protein, to the ratio of soluble to insoluble proteins found in Einkorn wheat – it all remains unchanged as it was many years ago, equipping the body with the tools needed in order to break down and properly digest the grain.
It's a similar to drinking raw milk vs. pasteurized. Raw milk contains all the awesome enzymes that help our bodies assimilate the nutrients found in milk. Pasteurized milk doesn't have those enzymes, so our bodies can't really absorb and use the vitamins in pasteurized milk.
So what does all this mean for you and me?
It means that people who are gluten sensitive or gluten intolerant are often able to consume Einkorn.
This does NOT mean that people with celiac disease are able to consume wheat. That is an entirely different issue.
But just like how some lactose intolerant people can drink raw milk, some gluten intolerant people can consume Einkorn. And if by chance Einkorn all-purpose flour gives digestive trouble, there's always the option of sprouting the whole grain and milling your own flour. You can then take this flour and make your own sourdough starter and sourdough bread.
Where to Find Einkorn Flour
Einkorn was lost in the hubub of modern wheat for a long time, so despite being a very old grain, it's relatively new to the current market of wheat. You can check local health food stores, but online might be your best bet.
When you shop at Jovial Foods, You can save 10% off all items in the store with exclusions on special promotional items such as cookbooks and new harvest oil when you use coupon code DWCRUMBS. Also, there's free shipping over $99.
Budgeting for Einkorn
Including Einkorn in your diet wouldn't be ADDING to the budget. It would be REPLACING items you already buy.
Gluten-free mixes at $4 each or breads at $6 per loaf? What about the gluten-free flours and specialty starches and gums? If you are able to digest Einkorn, you won't have to buy any of that any more. Instead, you'll be buying pure, unadulterated ancient wheat and making your own delicious baked goods from scratch.
If you don't struggle with gluten issues, but want to add Einkorn into your diet, remember all the other money saving strategies that help you afford quality foods:
Use up what you have first.
Find the best price and buy in bulk.
Use what you have wisely, and don't waste ingredients.
Einkorn isn't a magic pill that will make ALL your gluten issues disappear, but it very well might be the perfect wheat for families who struggle with gluten sensitivity or intolerance. Just think, homemade biscuits, rosemary olive oil bread or two-ingredient mini-bagels could really be that easy with just a simple switch of flour!
FAQs
What does einkorn bread taste like?
Einkorn tastes similar to modern wheat, though it's more nutty.
Can celiacs eat einkorn?
Obviously, those who have celiac disease already avoid wheat because of the great harm it causes to their bodies. People with celiac should not eat einkorn.
Is einkorn the healthiest flour?
Einkorn is the world's most ancient wheat – the only wheat that is not modified.
Meaning it's the same now as it's always been. 
Recipes Using Einkorn Flour
Homemade Bread
Sign up to get instant access to my FREE Homemade Bread Tutorial! Complete with 5 easy homemade bread recipes PLUS variations to keep it fresh!