Explore the Winter Produce in Season for December with the best fresh fruits & vegetables to help you prepare wholesome meals for the whole family! Enjoy our December Winter Meal Plan for recipe inspirations.
December invites the winter season when cool weather turns colder. We have earthy root vegetables and dark leafy greens, like collards, to deeply nourish us, plus fresh citrus fruits to help bring brightness to the month with the longest nights of the year.
Why Eat Winter Produce in Season?
Nature gives us seasonal produce as the best way to keep our bodies healthy, and also our budgets balanced.
In season produce is more locally available, which brings your grocery costs down. A definite 'win-win' in my book – healthy meal planning this winter becomes a cinch when you know exactly what to buy and when!
Meal Planning Made Easy
Sign up to join our FREE
8 Day Meal Planning Challenge
! Start anytime and get access to lesson videos, worksheets, and an online community.
Winter Produce in Season for December
Beets
Beets are a staple in the fall and winter seasons. Sweet and very earthy, people tend to either love them OR dislike them. They are great for digestion! Eaten cooked, raw, or in soups, beets are versatile and come in a deep red (earthier taste) or a yellow color (sweeter taste).
Broccoli
A great source of fiber and nutrients, broccoli is best in the fall and winter. We love broccoli and enjoy it on our weekly meal plan. Don't forget to enjoy the stems too!
Brussels Sprouts
Brussels sprouts are another one of those vegetables that people either love or dislike. But when cooked properly, they give a delicious, sweet, cabbage-like flavor and a satisfying crunch! A member of the cruciferous family, they are full of vitamins, fiber and antioxidants.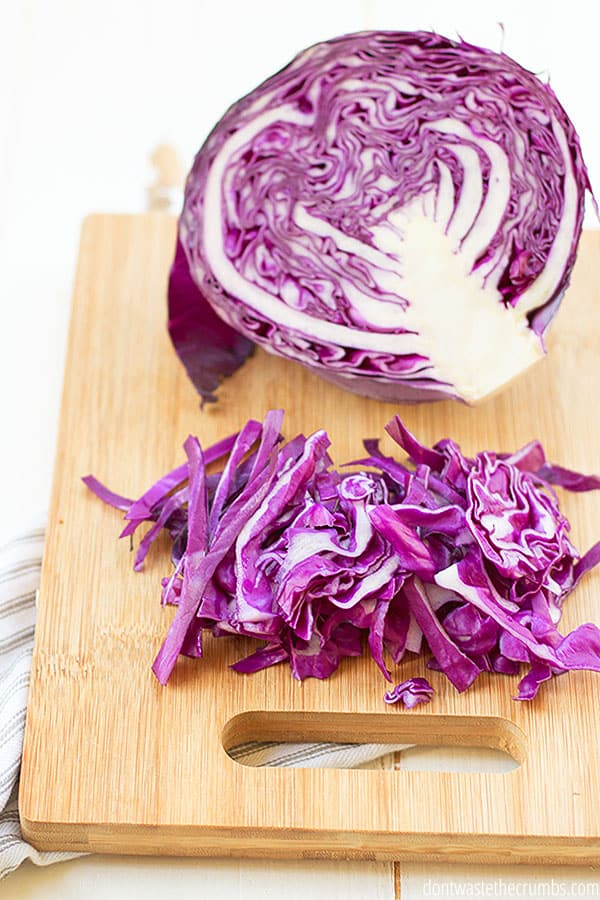 Cabbage
Excellent for the winter, cabbage is another super nutritious cruciferous vegetable. It's widely available in the winter, and very versatile too!
Citrus Fruits
Also called 'winter's sunshine,' citrus fruits offer us the brightness and zest to keep us healthy and on our toes in the winter. Most popularly known for its Vitamin C and fiber, citrus fruits are as healthy as they are beautiful and delicious!
Collard Greens
Dark leafy greens provide so much nourishment in the winter months. Full of vitamins and minerals, collard greens are great sauteed with garlic and onions, or paired with pork dishes.
Leeks
Leeks look like giant green onions, and are so aromatic and comforting in soups! Actually, they're a perfect substitution for onions (a cousin of onions and garlic).
Note: Leeks can sometimes hide dirt on the insides of the long tough green stalks (you eat the part below the green stalk). But cleaning them is super easy!
Mushrooms
Great for the immune system, mushrooms are both healthy and delicious! There are many kinds to try, so mix and match them for variety.
Parsnips
Similar to carrots, parsnips are the best winter produce in season when the frost ground cover makes the roots nice and sweet. They also have a slightly nutty and spicy flavor. Parsnips are perfectly combined with carrots, and other root vegetables like beets.
Pears
Pears are still in season in December, so you still get to enjoy their nutritional benefits, plus great fiber, into the winter months. Ripe pears are mild, sweet & juicy and can be used in a variety of ways!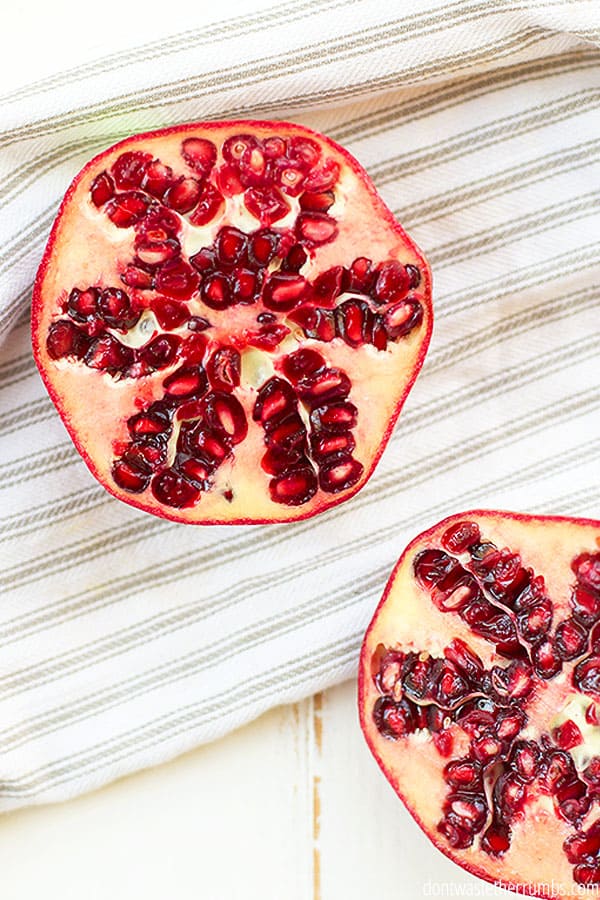 Pomegranate
Lucky for us, these little gems are also still in season in December! Pomegranates add such beautiful color to recipes. Their taste is juicy, sweet and astringent. Don't let the task of cutting and seeding them daunt you, it's actually super quick and easy!
Sweet Potatoes
We love sweet potatoes! They're full of vitamins, minerals and both soluble and insoluble fiber. Try purple sweet potatoes too, since they're just as yummy as the orange variety.
Radishes
Radishes are a great source of potassium, calcium and antioxidants. They're also a benefit for the cardiovascular system. Radishes are known for their pungent flavor and crunch. They can be used in salads and also to make broths.
Winter Squash
Winter squash are harvested in the fall, and last all winter. Very good for digestion and full of vitamins and minerals, they are sweet, earthy and comforting. Winter squash comes in several varieties from butternut, to acorn, to delicata & more.
Meal Planning Made Easy
Sign up to join our FREE
8 Day Meal Planning Challenge
! Start anytime and get access to lesson videos, worksheets, and an online community.
For more on eating in season produce and having a healthy budget:
Choosing to prepare in season produce is the best way to eat the freshest and healthiest food possible. It is also one of the key factors in having a healthy grocery budget. To learn more about eating fresh produce in season, and how to have a healthy grocery budget, check out my other posts:
Click HERE more whole food meals that incorporate delicious winter vegetables!
What are your favorite in season fruits and vegetables, and how do you like to prepare them?