This Whole Foods Meal Plan for January 2023 is the perfect guide to help you meet all of your new year goals for healthy eating at home. Enjoy delicious seasonal salads like our Roasted Vegetable Kale Salad and nourishing bowls of Classic Hearty Chili and Hearty Minestrone Soup.
Wow – Can you believe that it's already a new year?!
Everyone is usually making new year resolutions right about now…because things like losing weight and saving money are always popular.
But do you know what's not popular, yet can help you achieve both of these goals?
MEAL PLANNING!!
The catch though is that for many people, meal planning is hard – especially for busy families.
I put together this January Whole Foods Meal Plan because it's packed with vegetables, salads, soups (and breakfast and lunch ideas too!) – So you can meet all of your new year goals for healthy eating at home.
Meal plans should work FOR you, so feel free to enjoy the meals you like and leave the ones you don't, or re-arrange the plan to fit your schedule. Or if it works for you as-is, copy the whole thing!
Make it your own, and remember that this is a plan, it's not a prison sentence.
Meal plans are not written in stone and can be changed whenever they're not working for you – because that's the beauty of meal planning. There's a method and a solution for everyone!
Whole Foods Meal Plan: January 2023
Notes on this meal plan:
This meal plan is based on an average family of 4, costing less than $400 for the month, however you may need to tailor the portion sizes to suit the needs of your family size and budget.
The goal of this meal plan is to feed our family well while wasting as little as possible. You'll notice that we're often re-using one part of a meal (like leftover white chicken chili) in another part of a meal (like white chicken chili mac) in order to meet both of these goals. Keep this in mind if you rearrange the meals.
This meal plan is mostly plants, but there is some meat. Viewing meat as a "side dish" is one way we're able to afford grass-fed and organic meat every month! You can easily add more meat, however, if you have a meat and potatoes person in your family!
Weekdays consist of quick and easy meals, while the meals that require more work are planned on the weekends. So feel free to adjust based on your schedule.
This meal plan is what I feed my own family. If you want a detailed "action plan" of what this looks like in real life – what I batch cook, what I double, what I freeze for later, how I get the most out of each meal, and when I get it all done – follow me on Facebook and subscribe to my weekly newsletter. Each month I'm sharing the behind the scenes on how we make real food on a budget work for my family!
Week 1
Week 2
Week 3
Week 4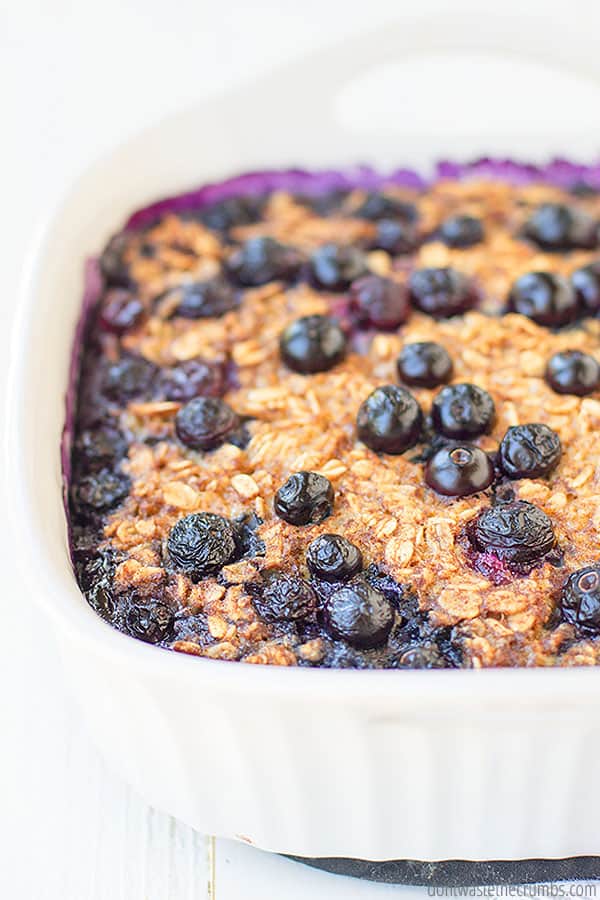 Breakfast Ideas
I found that most families have good breakfast and lunch routines. But I wanted to share a few ideas in case you need to mix it up from your usual. I'm a big fan of batch cooking breakfast foods on the weekend and leftovers for lunch!
Lunch Ideas
Desserts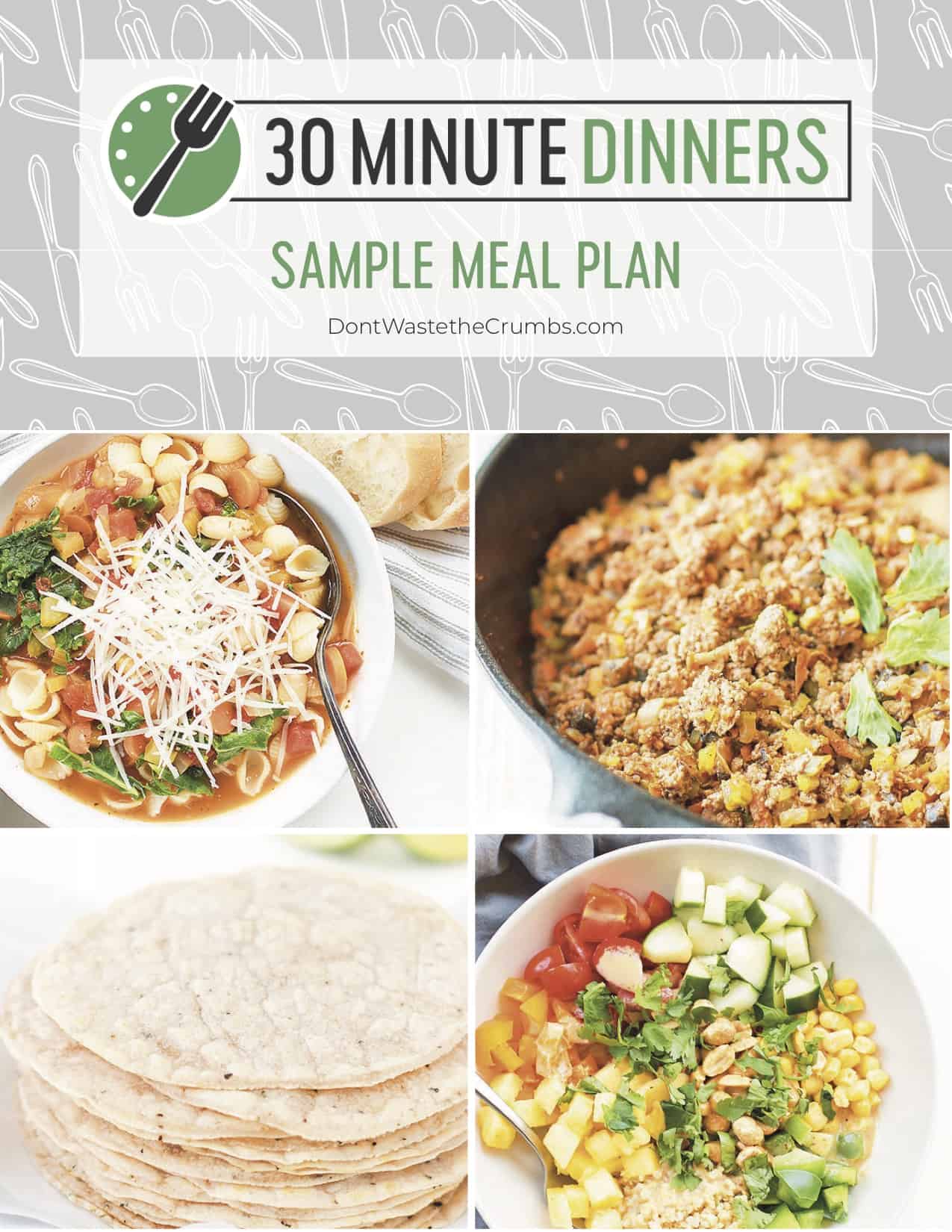 30 Minute Dinners Sample Meal Plan
Sign up to get instant access to my
30 Minute Dinners Sample Meal Plan
, complete with recipes and step-by-step instructions!
For more meal planning inspiration, have a look at all of my free meal plans. You'll find ideas for every kind of meal plan from chicken, beef, slow cooker, no-cook, school lunches, to holidays and grilling…and more!
What's on your meal plan this month?