What you need to know about Walmart grocery pickup, before you shop! This is my honest review, with pros, cons, problems and how it works for our home.
I've spent a lot of time in grocery stores, trying to find good deals on real food so my family and I don't go broke while trying to eat healthy.
I've been able to pass on my shopping experience to you, through this Ultimate Guide to Shopping at ALDI to my Ultimate Guide to Shopping at Trader Joe's to these 15 Ways to save at Sprouts Farmers Market and even helping you decide whether a Costco membership is worth it or not.
Recently, though, grocery shopping online has become more popular, so I'm here to share with you my personal experience and honest review of Walmart grocery pickup!
How Walmart Grocery Pickup Works
Walmart grocery pickup is a service that many, but not all, Walmart locations offer. To see if your local Walmart offers grocery pickup, click here.
The process for Walmart grocery pickup is fairly straightforward:
You place your order online and choose a pickup date and time.
Walmart will email you with any issues concerning your order, like substitutions or out of stock items.
Walmart will email you and send you a text when your order is ready for pickup.
You tell Walmart you're on the way, via their app.
When you arrive, you tell Walmart which pickup spot you're located in and the color of your car.
An employee brings your groceries out to you and loads them in your trunk. If there were any substitutions or out of stock items, they discuss this with you before they load the groceries.
You sign their device to acknowledge receiving the groceries and you're done!
The prices for everything are online and you get an idea of how much your total will be, but if they're adjusted for weight – as in the case of produce – you're charged or refunded the difference when you sign your name.
Is Walmart grocery pickup better than shopping yourself?
I confess – I'm a picky shopper. You don't learn how to feed your family real food on a small budget by having a laid back attitude when it comes to the food you buy and the money you spend!
However, I've had a really good experience with Walmart grocery pickup so far!
There have been a couple of times when something was out of stock – when I wanted frozen corn or a frozen blend of bell peppers and onions – but they usually substitute with something similar. In the case of the corn, I asked for one 2lb bag of frozen corn kernels and they substituted two 1 lb bags. For the onions and peppers, they gave me another brand.
There's only been a few times when they've truly been out of stock of something, and that would have happened whether it was them shopping or it was me.
I've used Walmart grocery pickup several times and not once has my order ever been wrong or has an item been left out. Which, honestly, is a little bit better than my own shopping track record, LOL!
I don't think I'll ever completely stop grocery shopping myself though – I like to stay up to date on the latest grocery store marketing ploys so I can help my Grocery Budget Bootcamp members.
Wondering if Walmart grocery pickup is more expensive or if pickup costs extra?
I have good news: when you place an order of $35 or more, Walmart grocery pickup is FREE!
The prices you see when you shop online are the prices you pay for your food. There's no hidden fees or specific charges to have the shopping done for you.
This is one of the big reasons I like Walmart grocery pickup – it doesn't add to the cost of my grocery budget!
Here's How I Make Walmart Grocery Pickup Work for Me
In this season, I make my meal plans one week at a time. I rummage through my pantry and fridge on Sunday afternoons, sit down with a few cookbooks and magazines and plan out what we'll have for the week.
I make my shopping list, order everything online and schedule my pickup for Monday morning, after I drop the kids off at school.
This is a good method, because it lets me look at spices and the pantry and whatnot to make sure I haven't forgotten anything in my order. If I do, it's no problem. I can edit my order until midnight, which is more than sufficient time for me to add something.
After I drop the kids off, I "check in" and tell Walmart I'm on my way via the app. Then when I arrive at the store, I tell them which space I'm parked at. An employee tells me about any substitutions or out of stock items, they load the car and I'm done!
Tips to Make Walmart Grocery Pickup Work for You
Most often, the soonest pickup window available is about 8 hours in the future. Keep this in mind when you place your order and schedule your pickup!
Download the Walmart app on your phone right after you place your first order. That way when they text you that your order is ready, you can click the link to confirm and the app will already be installed.
Apparently I'm one of the few people who grocery shop at 8:15 in the morning, but I hear it can get busy. Keep this in mind when you schedule your pickup window.
Try to make this a routine for a few weeks. The first time you schedule a pickup, it feels weird. It's not normal to have someone else shop for you and load your car! But try it again a few more times before you decide to either love it or hate it.
Note: If you're not a fan of shopping at Walmart, I have TONS of articles that can help you out:
My Honest Review and Personal Experience of Walmart Grocery Pickup: Pros
I love that Walmart remembers my past orders.
Since I use this service for my kitchen staples – i.e. the things that usually AREN'T on your meal plan – it's really easy to see what I've ordered in the past to know whether or not I need to order something again.
You can add non-grocery things to your cart.
I don't know if this is a regular thing or not, but on a couple of orders I put things in my cart that weren't food– a piece of red felt and burlap. Most of my order WAS food, so maybe that's why it qualified. But it is nice to know that if you need a package of diapers or toilet paper you can add it to your order.
I love that it's hassle-free.
Really, truly, Walmart has taken the hassle out of grocery shopping. I personally have always loved grocery shopping, but when you just need to get in and get out, this makes it a lot easier.
You don't have to get out of the car.
My kids are bigger now, and the days of pushing a double stroller with one hand and a shopping cart with the other are over. However, it's still nice to not have to get out of the car when it's freezing cold or blistering hot. Or when I'm in my yoga pants and haven't showered yet.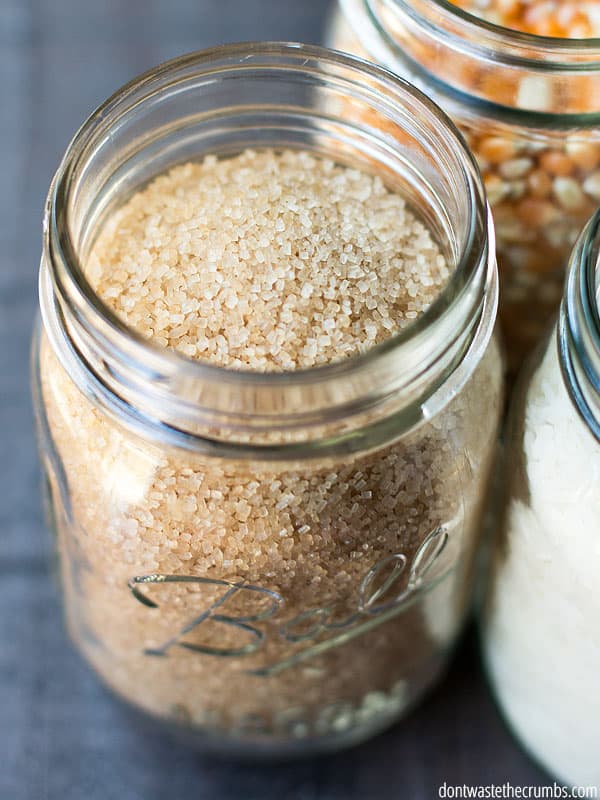 My Honest Review and Personal Experience of Walmart Grocery Pickup: Cons
Sometimes they're out of stock of what I need.
Because I pickup my order on Monday mornings between 8-9:00 am, not all of the shelves have been completely restocked from the weekend when many shoppers are shopping. It's just too early.
This sometimes isn't a big deal, because I often swing by Sprouts mid-week to take advantage of their double ad Wednesdays.
But sometimes I need something for dinner or a photo-shoot and it IS a big deal. The whole point of using Walmart grocery pickup is convenience, but having to stop at Kroger on the way home because Walmart was out of something is not convenient at all.
You can't pick the specific produce you want.
Sometimes I want avocados that are perfectly ripe right now. Sometimes I want them on the firm side because I'm going to use them later in the week.
Sometimes I want wrinkly jalapenos for a spicy vegetarian chili this week. Sometimes I want a smooth jalapeno for a pizza topping on Friday.
With Walmart grocery pickup, you don't get to touch and feel the produce to ensure it's exactly what you want.
A workaround this is leaving a note when you place your order, and being specific about the produce. I personally haven't tried this yet because I always forget until after the fact, but I've heard from others than this works.
You can't find markdowns or clearance items.
This is a big deal, because this is largely how we were able to get our grocery budget as low as it is.
My work-around is to simply go in the store now and then. I think my local Kroger has better markdowns anyway, but if your go-to store is Walmart, don't rely on pickup ALL the time. Make sure you're in store now and then to search for deals.
Who is Walmart grocery pickup good for?
Honestly? I think Walmart grocery pick up is good for everyone.
Even if you're picky about produce, you can use the service for non-perishable items.
Even if you don't eat many pre-packaged foods, you can use the service for things like milk, eggs, butter, cheese and bananas. (I do!)
Even if you like to shop organic, Walmart is consistently growing their organic selections and I think you'll be surprised at the options they have available.
The only people I think who might not benefit much from Walmart grocery pickup would be those who simply don't shop at grocery stores often OR those who have found that their local Walmart doesn't carry the items they want to purchase.
The Bottom Line
I use Walmart grocery pickup at least twice a month, if not more often. I buy a lot of our pantry staples there, like dry beans and canned coconut milk and frozen corn and decaf tea.
There are also a handful of things that we eat every single week – like bananas, oranges, spinach and spring mix – that I buy from there as well.
Knowing that Walmart has the best price in town for these types of things, using Walmart grocery pickup is super convenient. It helps me to keep my pantry stocked with the essentials that I know we always reach for.
Anytime I place an order, I make sure my total is at least $35 so that grocery pickup is free.
I still shop Costco once a month or so, and I still shop at Kroger and Sprouts and ALDI, too. It all depends on what's on sale and where, and what we need.
Have you used Walmart grocery pickup before? What do you think about it… love it? Hate it? Use it all the time? Use it sparingly? I'd love to hear your thoughts! Please leave your ideas and experiences in the comment section below!