18 reasons you should be grocery shopping at ALDI, including insider tips and what to expect before you. See why everyone raves about ALDI!
For a long time, I got jealous anytime someone said they shopped at ALDI. These people were loving the options and quality from ALDI – and saving money at the same time! – and here I was, a frugal foodie at heart, feeling like I was stuck in a no-ALDI zone, 126 miles away from the nearest store.
And then we moved to Georgia, and GUESS WHAT!! There's an ALDI less than 2 miles from my house. 🙂
Needless to say, I understand why people love ALDI so much and over the years, I've learned the ins and outs of ALDI and how to incorporate it into my shopping routine that already includes Costco and Walmart and Kroger… WITHOUT feeling like I'm constantly at the store. That's why I've created this Ultimate Guide to Shopping at ALDI – so you can save money and get the most out of your ALDI trips!
Ultimate Guide to Shopping at ALDI: Before You Shop
Store Hours
As much as I'd like to change this, ALDI isn't open 24/7. Their store hours operate according to most peak business hours, which is typically 9am to 8pm Monday through Saturday, with a later opening and earlier closing on Sunday.
This might not be a big deal, but it's important to take into consideration with your schedule. For example, our school drop-off is over by 8:15am and I usually head straight to the grocery store from the school. However, by the time I get to ALDI, the store doesn't open for another 30 minutes. And honestly, I don't want to sit and wait in the car for 30 minutes for the store to open.
If I want to shop at ALDI on any given week, I have to make time for it outside of my normal grocery shopping hours.
Weekly Ads
ALDI has two sets of circulars:
The Weekly Ad: This comes out every week, runs Wednesday to Tuesday in our area, and focuses mostly on food items.
ALDI Insider: Also known as the In-store Ad, this also comes out every week on Wednesday, but it comes out TWO WEEKS early. The ALDI Insider (a.k.a. In-store Ad) focuses on "Special Buys," non-food things that are usually themed according to a holiday or season, like exercise equipment during the start of the year or gardening tools in early Spring.
There are five ways to get your hands on a copy of the current weekly ads:
Visit their website.
Download their app.
Sign up to have the ads emailed to you.
Get one in-store. You can grab a copy right when you walk in the door (and the next week's ad is posted on the door as you're leaving!).
Find it via the weekly junk mail dump. This might not happen in all areas, but I get the ALDI weekly ad in my weekly delivery of junk mail so I'm including it here in case you do to0, but you just never paid attention because it was lumped with the junk mail!
Meal planning tip: plan your meals based on the sales! If a roast is on sale, be sure to add that for your slow cooker meal. If you see tortillas and salsa on sale, plan a taco night!
Bring a Quarter for the Cart
ALDI is known for their low prices, and one way they keep prices low is by NOT hiring someone to chase down grocery carts all day. Instead, you "rent" a cart for a quarter. When you're done shopping and have loaded up your car, you return the cart and get your quarter back.
You'll Bag Your Own Groceries
Another way ALDI keeps prices low is by NOT giving you bags or paying someone to bag your groceries. You'll sail through the checkout line, but it's up to you to do the rest.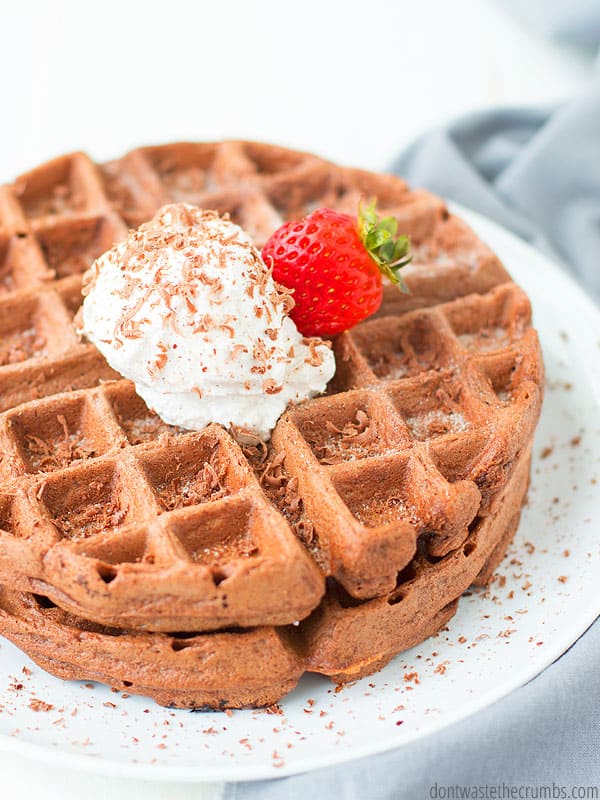 Bring Your Own Bags
Speaking of ALDI not giving you bags, you have four choices when it comes to getting your groceries from the cart to your car:
Bring your own bags. This is the most reliable option. (A set like this would work great!)
Use an empty box from the store. You'll notice that the shelves are stocked with the groceries still in their shipping boxes or on a pallet (as opposed to a typical grocery store that has items individually on the shelf). I've been known a time or two to shuffle a few jars around just so I could snag a solid empty box for my groceries! This is the most affordable option, but empty boxes aren't always available.
Buy a bag. ALDI has bags you can purchase for 99¢. They're great bags, but there's no need to buy them if you remember to bring your own.
Go commando. There have been times when I've forgotten my bags, wasn't able to find a box and didn't want to buy more bags. Instead, I put the groceries in my car bag-less. This isn't the best option, but it can work if you only bought a few things. I wouldn't recommend this for containers that open easily, like pints of blueberries or things that bruise easily!
If you choose options 1, 2 or 3, ALDI has a long shelf just past the checkout line where you can bag your own groceries before you head out to the car.
Adjust Your Expectations                                
ALDI isn't like most grocery stores. First, they don't carry everything possible. ALDI will never be your one-stop grocery shop like Walmart or Kroger will be.
Second, there's usually just one brand and size for each item on the shelf. You won't find 10 different brands of flour or even five different types of flour. There's just one.
Knowing both of these things before you go shopping will really go a long way, because it will help you plan better and save time in the end.
Personally, I recommend shopping at ALDI first to get as many of the basics you can – things that don't necessarily need to be brand name or super awesome quality (like baking soda or pepper).
Then you can finish off your list with the other stores in your area.
Cart at Checkout
Your groceries will be loaded into the grocery cart of the person before you in line. This caught me off guard the first time I went shopping, because the cashier started scanning before I was even done putting my groceries on the belt! I was in a panic, thinking I needed to hurry up and load the belt so the cashier had a place to put my groceries, but I was wrong! They were being loaded – with gusto – into the cart of the person before me.
Just know this going in, and when you're done putting your groceries on the belt, bring the cart to the end of the belt and ask your cashier where they'd like it. They're happy to tell you, and you'll look like a shopping pro.
Ultimate Guide to Shopping at ALDI: While You're There
Shop for the Basics
When I say "basics", I mean things like flour, sugar, butter, potatoes, onions, bananas, apples, canned beans, pasta, nuts, milk, eggs, chicken, ground beef, and cheese. The things that make up the core of almost every recipe you make or that you routinely buy week after week.
From frozen foods, to baked goods, to dairy, to produce, to meats, to beverages/wines – ALDI is a great place to buy your basic kitchen items.
Buying your basics at a rock bottom price is one of the core principles I teach in Grocery Budget Bootcamp. The more you save on the items you buy most often, the more you save overall!
Shop for Non-food Items
Typically I don't recommend buying non-food items at the grocery store, but as we're learning, ALDI isn't your typical grocery store. They carry a handful of non-food items like paper towels, toilet paper, sponges, aluminum foil, aspirin, and baby wipes with a price tag that's hard to beat.
Definitely walk down the non-food aisle(s) and see if there's anything you need. While you're there, update your price book so you know for sure whether it's a good deal or not.
Shop "Special Buys"
Every week ALDI has items listed as "special buys." These are typically themed around the seasons like camping in the fall (tents, flashlights, hiking gear) or swimming in the summer (floats, swimsuits, sunscreen), or holidays like Christmas and Valentine's Day, or even specific events like the Superbowl (football shaped plates and themed napkins) or back to school (backpacks, lunchboxes, thermoses).
You can score REALLY good deals on these things, paying significantly less than you would at Target or even Amazon.
Look in the Nooks and Crannies of the Store
ALDI stores aren't that big, but they pack a lot of good deals in places you wouldn't ordinarily think to look. For example, I often find special markdowns in a very tiny section that seems off to the side, near the restroom.
There's also a section of big things – think folding tables and gardening planters and mattresses – that are used as a divider between the shopping aspect of the store and the walkway out the door. You might overlook them, thinking they're just controlling the flow of foot traffic, but they're actually THINGS that are on sale that week and things you may need.
The end cap of the registers also carries things that need to go (i.e. things that were on sale a week or two ago) or special seasonal items.
Ultimate Guide to Shopping at ALDI: What Makes ALDI Unique
Most Items are House Brand
About 95% of the items on the shelves are ALDI-brand items. It's another way ALDI saves money and in turn, passes the savings on to you.
A few of ALDI's brands include:
Earth Grown (plant-based foods)
SimplyNature (organic line)
liveGfree (gluten-free line)
NeverAny! (line of meat with no antibiotics, hormones or animal by-products)
Little Journey (baby line)
Elevation (better for you bars and protein powders)
Fit & Active (healthier options)
Pueblo Lindo (Hispanic foods)
Specially Selected (ALDI gone gourmet)
Organic and Gluten-free for Cheap
Because the organic and gluten-free brands are HOUSE brands, ALDI can better control prices and in turn, offer very affordable options. Here are some of the best gluten-free finds at ALDI.
Very Limited Selection
If you get overwhelmed with choices at the grocery store, ALDI makes it easy because there are no choices. For most of their items, they only offer one brand (likely their house brand) in one size.
Going Beyond Organic
SimplyNature is ALDI's organic line, but they also promise to NOT include over 125 artificial ingredients and preservatives, including artificial flavors, artificial colors, high fructose corn syrup, hydrogenated oils, and partially hydrogenated oils. You can see the impressive, full list of ingredients you WON'T find in SimpleNature products.
Specialty Buys
I mentioned this before, but one of the reasons why I enjoy shopping at ALDI so much is because of their limited-time, specialty buys.
A couple of my favorite finds are a three-tier spice rack and glass storage bowls. I needed both, and they were so much more affordable than Target or even Amazon. I've seen leggings, underwear, shoes, water bottles, luggage, bedding sets… ALL KINDS of fun stuff. You name it, and ALDI has probably carried it at one time or another.
What makes it more fun though, is that ALDI isn't trying to sell you junk. These items are "off-brand" but practically identical to the popular name brands. Have you ever purchased Costco-brand underwear but realized it fits just like Hanes? Or picked up Costco-brand jacket and realized it's eerily similar to NorthFace?
It's just like that, without the yearly membership.
Fresh Produce, Daily
ALDI gets deliveries of fresh produce every morning, so chances of produce sitting out for a long period of time is slim.
Of course you always have that off-chance of a head of lettuce being a bit past its prime, but for the most part, you can count on quality produce on a daily basis.
Double Barcodes
Fun fact! Almost every item at ALDI has two barcodes, letting cashiers scan your foods at lightning speed and toss your groceries (sometimes with gusto) into another shopping cart.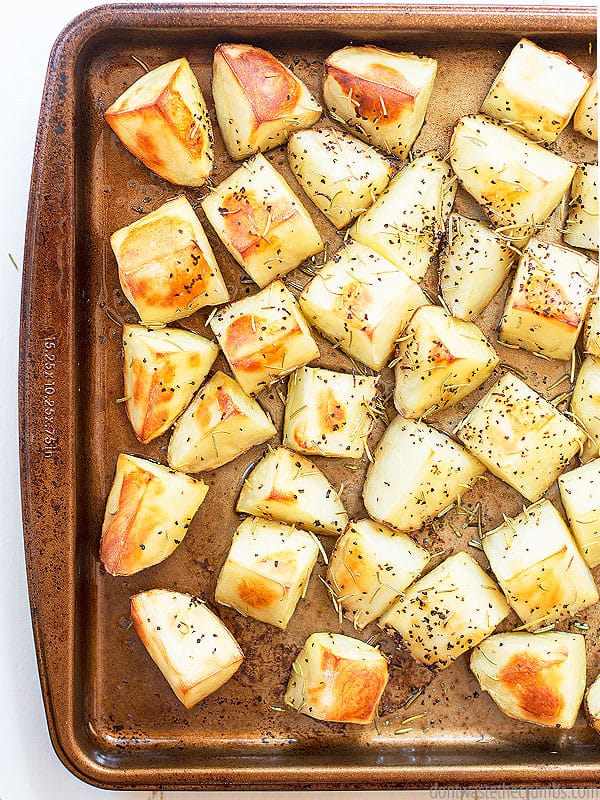 Pallets and Boxes on the Shelves
This caught me off guard the first time I shopped at ALDI because at every grocery store I've ever shopped at employees unpack boxes and stock the shelves with food. Not at ALDI!
This is another way the company saves money and passes the savings on to you as the consumer – they simply leave the food in the boxes and/or on the pallets. It might look primitive when you first walk into the store, but snag an empty box when you see one and be thankful because those low prices don't happen on their own!
Curious how ALDI compares to other stores? Find out here: ALDI vs Walmart // ALDI vs Costco
Are you an ALDI shopper? Do you have any "insider" tips to offer your fellow readers? Please share them in the comments below!