Here are my Top 11 Frugal Gluten-free Foods to Buy at Aldi, plus other allergy-friendly frugal foods to buy! Helps keep my grocery budget under control and our family healthy! Also enjoy my Ultimate Guide to Shopping at Aldi.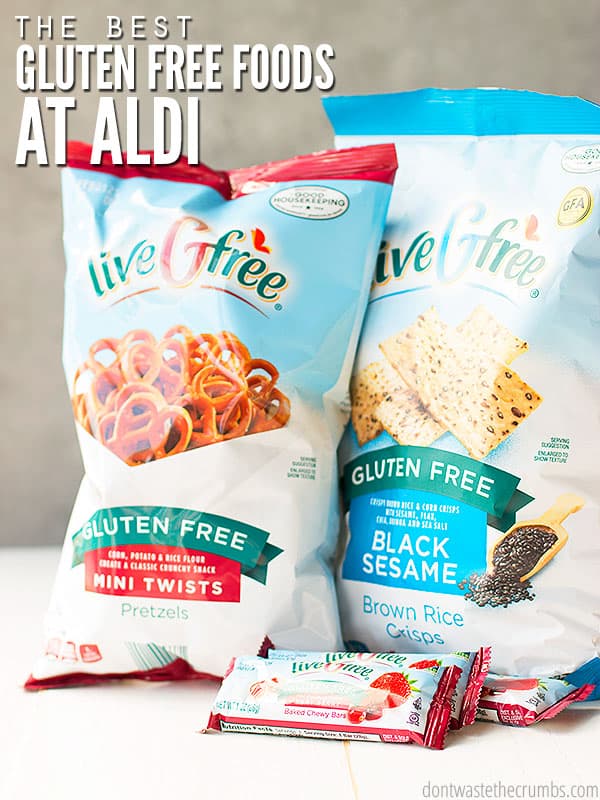 Do you have a hard time finding frugal foods for a gluten-free diet?
We eat a real food diet, which means homemade meals from scratch with lots of fresh veggies, fruits, oatmeal, and homemade baked goods like chocolate chip scones, and yellow cake mix (both gluten-free!).
Since my daughter is sensitive to gluten, and it is very nice to have frugal options for gluten free items…we have found lots of healthy and frugal alternatives at Aldi.
These are some of my best finds for gluten-free foods to buy at your local Aldi store!
Top 11 Frugal Gluten-free Foods to Buy at Aldi
Fresh produce is naturally gluten free
This one tops my list and for good reason: It's an entire food group and we eat tons of it!
As with any grocery store, I carefully scrutinize all the produce I buy. There are times when I have to forgo something on my list because the quality just isn't there. But most of the time, I fill up my cart with loads of high quality fresh fruits and veggies because Aldi has great prices on great tasting in-season produce. They even have very good prices on organic produce.
Some of my favorite buys include:
butternut squash and spaghetti squash
romaine lettuce package
apples
avocados
blueberries
blackberries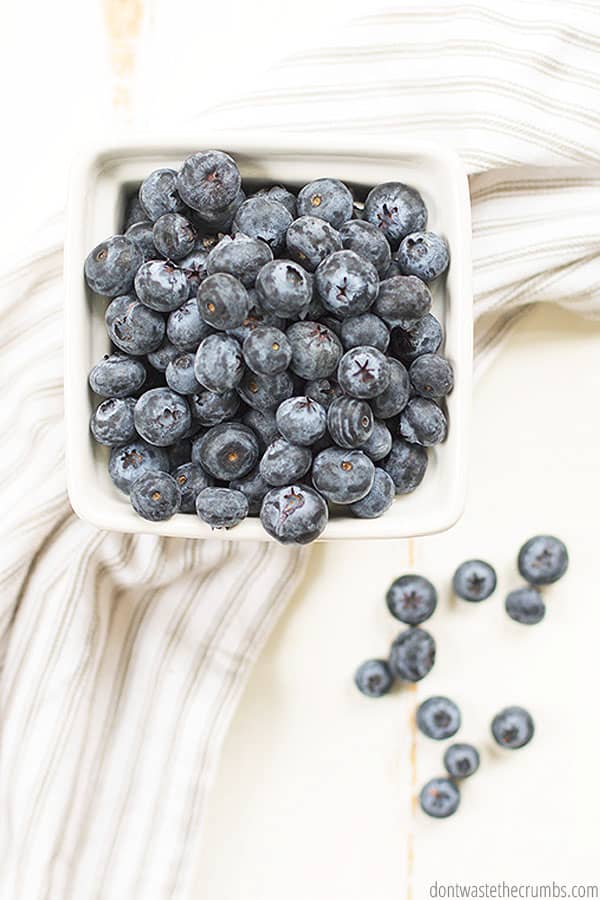 Frozen berries
Blueberries, strawberries and peaches are great to keep on hand for smoothies, muffins and homemade sorbet. You could add them to homemade applesauce, or bake a berry pie in the middle of winter!
Shop for Rice at Aldi – a frugal GF grain
Probably the most frugal food item on the planet, rice costs just pennies per batch. My son likes to eat it for breakfast topped with butter and brown sugar in place of oatmeal.
To help pinch pennies, we could make homemade rice milk, or combine with #7 below and turn plain rice into a festive side dish of Spanish rice. It's also the key ingredient for using up random leftovers in the fridge! Either white rice or brown rice are great!
Potatoes
Always frugal and always a hit when roasted with a little olive oil, made into soup, into buttermilk bread or even for healing a spider bite! You could even make your own potato chips and avoid eating the national brands that are filled with hydrogenated oils!
Dairy products of all kinds are a great buy at Aldi
There are so many delicious things you can make with milk and cheese! Homemade pudding, cheesy homemade GF pizza… Homemade yogurt, or you can make kefir too. Don't forget, there are more ways to save on cheese besides buying a brick!
Fish
Aldi offers frozen wild salmon (here is my recipe for blackened salmon) and tilapia at great prices for money savings on your grocery bill – as compared to other retailers.
Canned tomato products
Aldi's organic diced tomatoes are $2.00 for 28 oz. The conventional type is only 1.50¢. We use these constantly in chili, tomato soup, and Mexican-style dishes like Spanish rice.
Rice cakes – a great gf snack
For people who cannot eat Aldi brand gluten free bread, rice cakes are a good option. A fun option is to make rice cake pizza with toppings as a sandwich substitute.
GF pasta
I did a happy dance when Aldi started carrying their own GF pasta! Pasta is perfect for those nights when you need an easy dinner. Of course, I still make 2 batches, which is a good strategy for managing food allergies around a family meal.
Buy your dried beans at Aldi
Aldi carries dried black beans, and other types of dried beans! There are a million tasty and frugal things you can do with beans. Here, the Harvard Medical School says that beans are a cheap and nutritious addition to a healthy diet!
Popcorn
Did you know stove-popped popcorn keeps well (if it's not gobbled up, that is)? I like to send a container of popcorn in school lunches for a fun treat, perfect for homemade lunchables.
This is such a yummy and frugal snack and the Aldi price is much better than national or other store brands. Need I say more?
Depending on whether or not you're managing other food allergies, Aldi has lots of other frugal real food items too.
Here are some of my other staples:
Eggs
Olive oil
Walnuts, peanuts, whole almonds
Old-fashioned oats (not gluten-free)
Chocolate chips
Pasta
Unsweetened applesauce
Natural peanut butter
Uncured bacon
Rye bread (a concession on busy days with no time to bake homemade bread).
We find it much simpler and healthier to choose whole-food alternatives that everyone can enjoy!
With that said, Aldi does have a number of prepared gluten-free foods that we love.
Their GF pretzels and crackers are delicious and I've had success with some of their GF baking mixes. But those things are highly processed and often contain lots of sugar (sigh). So we reserve those things for the times when I want to splurge on portable snacks or for special occasions.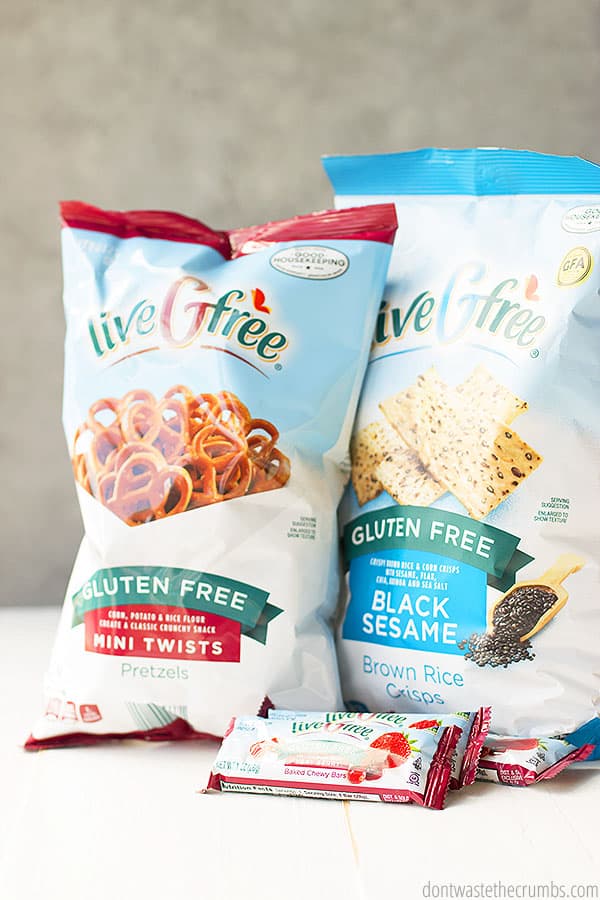 Managing food allergies does require a little extra planning and preparation, but it certainly doesn't have to destroy your grocery budget!
More on Shopping at Aldi:
Shopping for real food at other stores?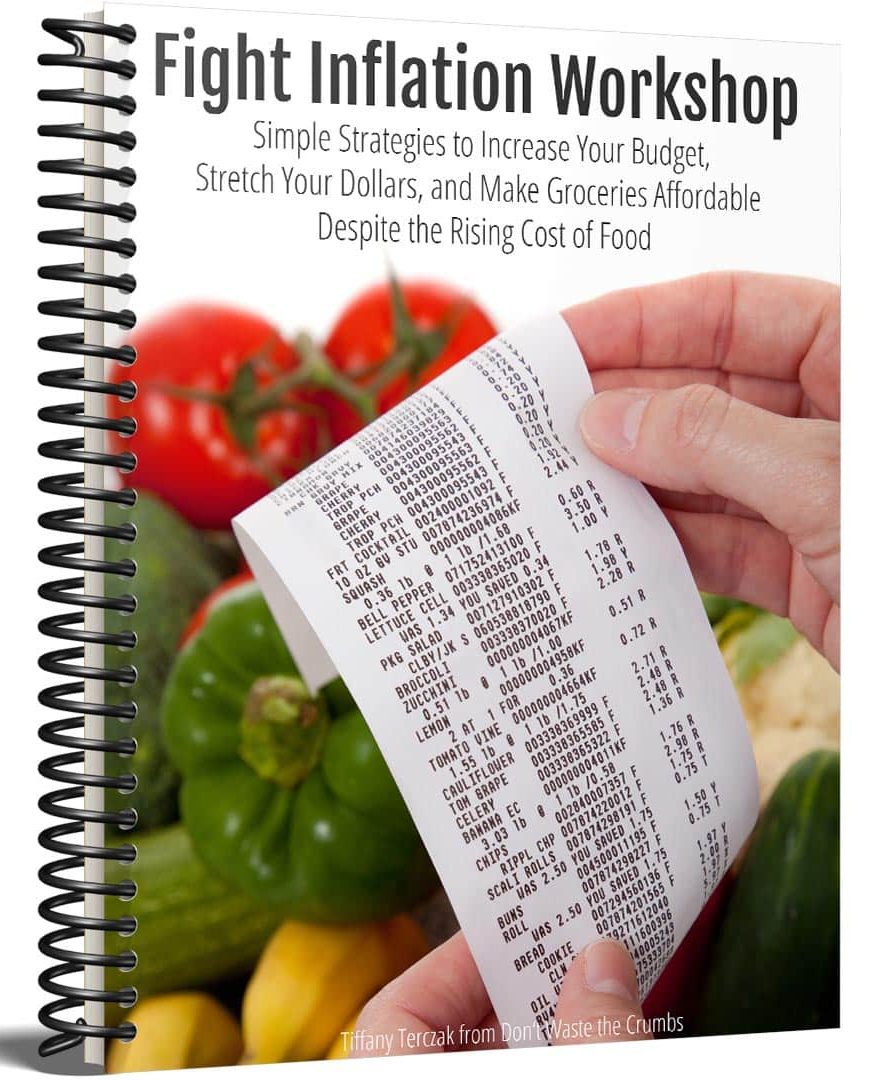 Fight Inflation Workshop
Sign up for my FREE
Fight Inflation Workshop
and learn simple strategies to save money, even with rising food costs!
Do you shop at Aldi? What sort of frugal gluten-free foods have you found a good deal on?