This free Clean Eating Meal Plan for March will simplify your Spring! Use the delicious recipes just as they are, or for inspiration, to have budget friendly meals all month. Dishes like easy roasted broccoli, almond crusted baked chicken, and fluffy dinner rolls are sure to please the whole family!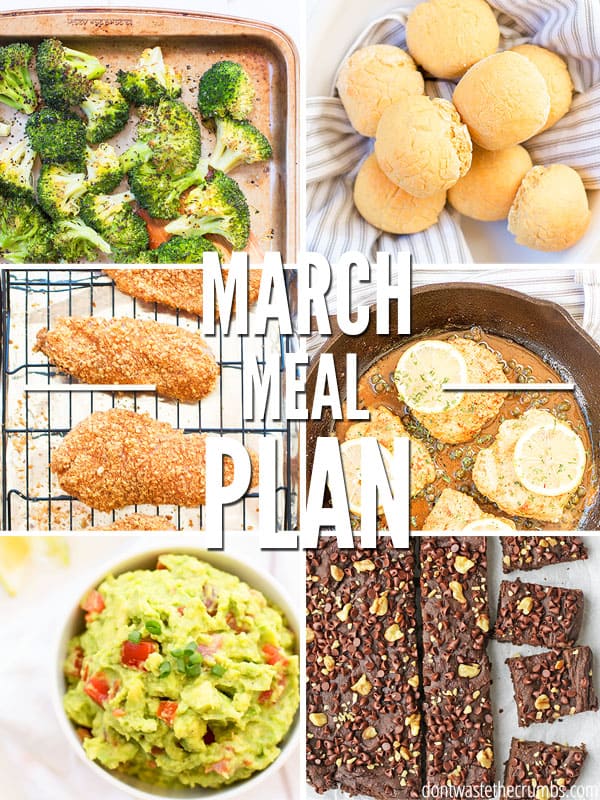 This is the month where farmer's markets across the country start to open their doors for business again. Soon our tables will be graced with asparagus, green beans, apricots and strawberries – and I can't wait!
This four week clean eating meal plan includes as many spring fruits and vegetables as one could squeeze in, but at the same time, you'll find plenty of year-round produce as well.
You know, just in case the farmers have been too busy shoveling snow to actually tend to the fields…
March 2023 Clean Eating Meal Plan
Notes on this monthly clean eating meal plan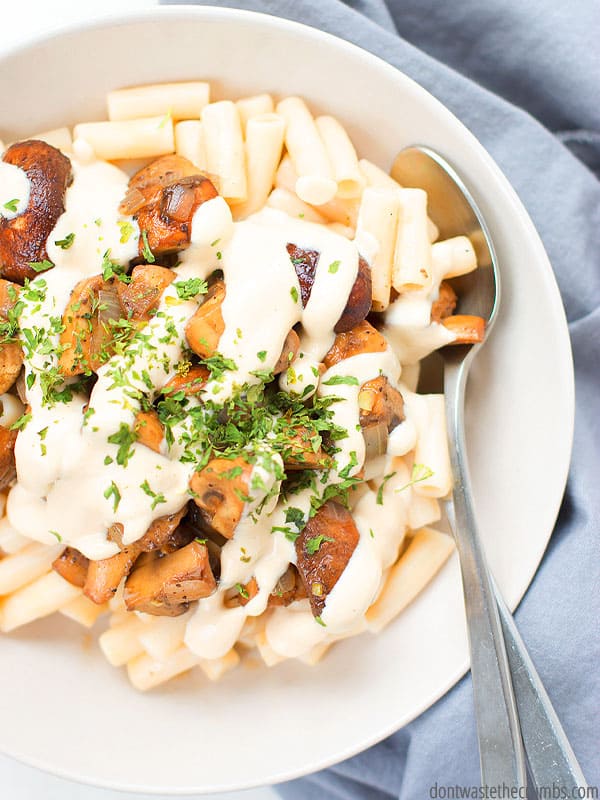 Week 1
Week 2
Week 3
Week 4
Most families tend to have good breakfast and lunch routines. But I have some ideas in case you need to mix it up a bit! I found that batch cooking breakfasts on the weekends makes the weekday mornings go SO MUCH smoother.
Breakfast Ideas
Lunch Ideas
Desserts
If you're looking for more meal inspiration or full week meal plans WITH shopping lists, check out these free meal plans. You'll find meal plans for chicken, vegetarian, ground beef, school lunches, grilling, and more!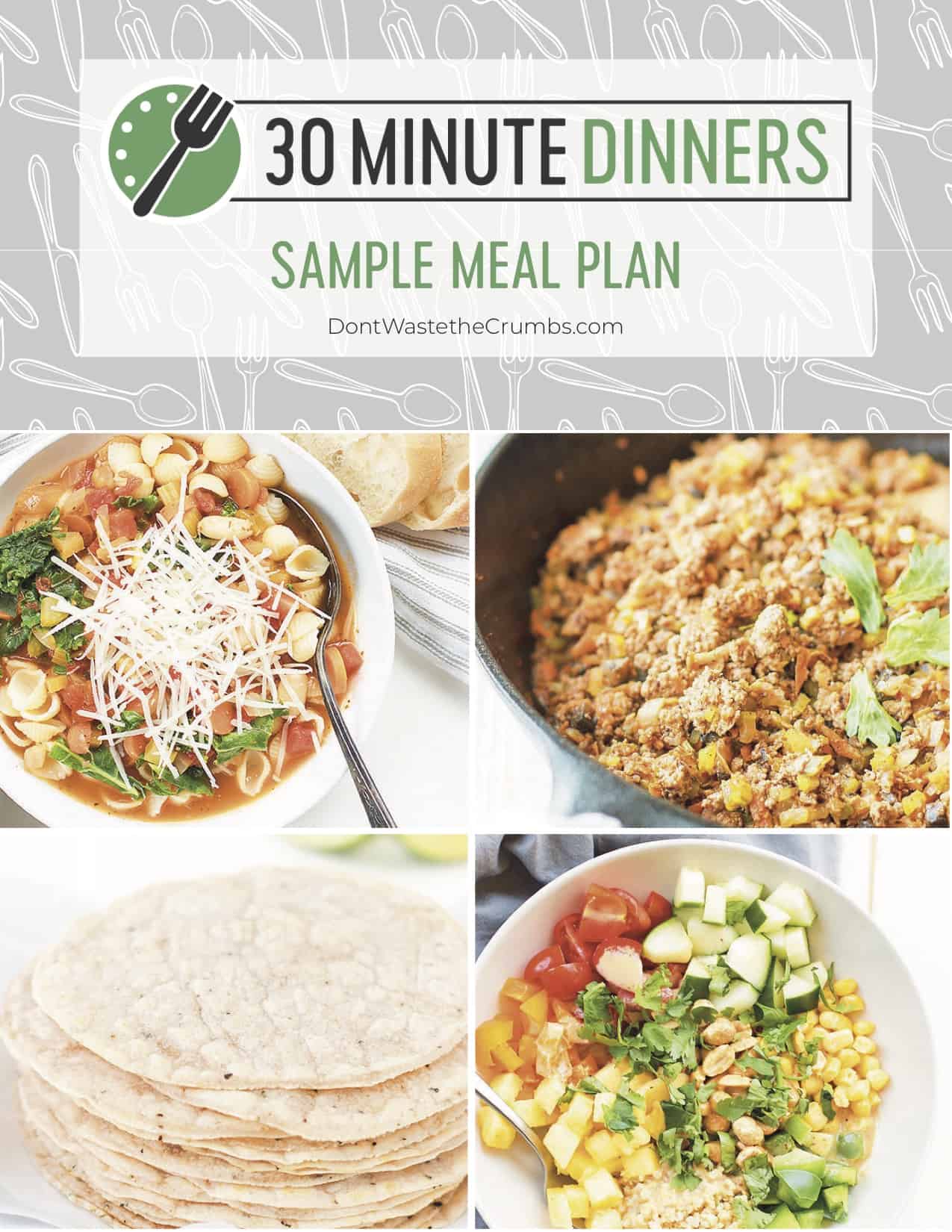 30 Minute Dinners Sample Meal Plan
Sign up to get instant access to my 30 Minute Dinners Sample Meal Plan, complete with recipes and step-by-step instructions!