Here is your produce guide for June Seasonal Vegetables. Use this list to help you plan out your summer meals for the next month! Southwestern Corn and Best Kale Salad are on the top of my list!
Everything You Need to Know About June Seasonal Vegetables 2022
Are you ready for summer? It's almost here!
And with Summer comes new seasonal vegetables. I'm so excited!
It's odd, I know, to be super excited about produce. But honestly, ever since we did a Whole30 as a family, experimented with a vegan diet, and realized that plant based eating is super affordable, we are intentional about LOTS of veggies on our plates.
When it comes to fresh foods, variety is important! Not only do we get different flavors but the nutrients cover what our bodies need.
So cheers to summer fruits and veggies! Use this guide with the June Meal Plan to help you plan out your Summer menu!
Why eat summer seasonal vegetables?
Eating seasonal produce has a few different benefits. Since it is growing in its natural element instead of a greenhouse, it will have more flavor, stronger nutrients, and grow abundantly which reduces the cost.
I'm all about some tastier more nutrient dense veggies!
June Seasonal Vegetables
Apricots
If you haven't had fresh apricots, you need to try them! They are so tasty. Similar to plums and peaches, they have a pit in the center so be careful if you take a bite. Apricots are high in vitamins A, C, K, and E.
Avocados
It's still avocado season (whoop whoop!) and you can find some incredible prices on avocados. Since they are so high in healthy fats, good for heart health and digestive function, I like to make them a regular part of my diet. Freezing ripe avocados is a great hack for storing up fresh produce when it's at rock bottom prices!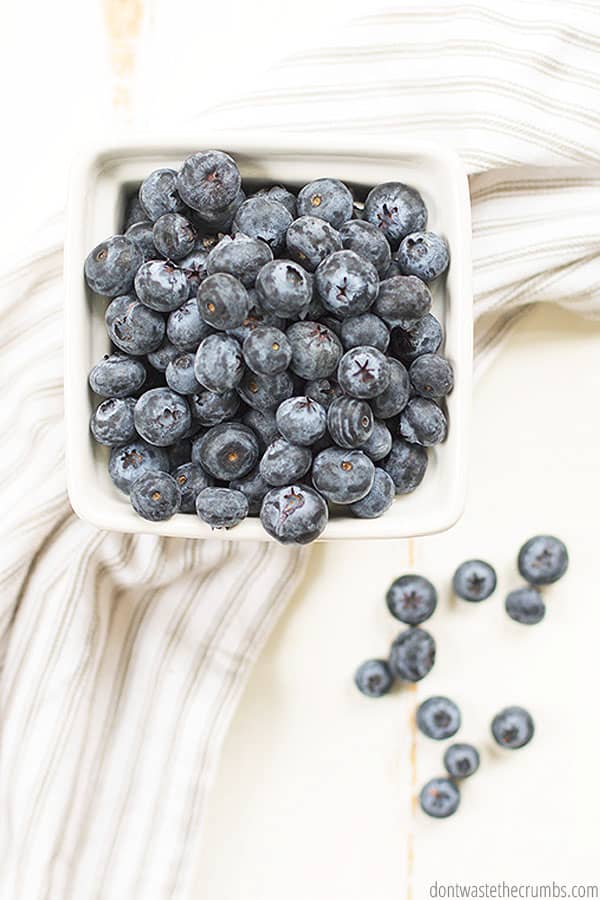 Blueberries
Blueberries are one of those superfoods that I LOVE! They are so tasty for a snack and also great for adding to muffins, pancakes, oatmeal, and smoothies! High in vitamins C, K, and B6, these little berries will boost your immune system.
Corn
You can find corn in the fresh produce section, but it is actually a grain! It is high in vitamins A, B, and E plus many minerals. Fresh corn is a great source of dietary fiber (it's known to help with constipation!)
These nutrients and benefits are best sourced from eating fresh corn. If you've never grilled corn on the cob and slathered it in butter, you're missing out!
Cucumbers
Spring and Summer are the best time to buy cucumbers! Look in your farmers market for fresh local cucumbers, they taste the best! Cucumbers are high in minerals like phosphorus and potassium and vitamin C.
Fresh Mint
Mint is a super popular flavor in everything from mint chocolate to minty toothpaste to tea! Did you know it also has great health benefits? Mint is an herb that aids in digestion, relieves cold and cough symptoms, and relieves irritation for skin conditions (like sunburn and scrapes!).
Mint is very easy to grown in your own herb garden, just use some caution because it will grow and grow and grow! I prefer to plant it in a container so it doesn't take over the whole garden. Add fresh mint to salads, tea, and lemonade!
Green Beans
Adding green beans as a side to your meal plan is an easy way to increase nutrients at the dinner table. They are high in vitamins and minerals such as, vitamin A, C, B6 and folic acid, calcium, iron, and potassium. There are several different varieties of green beans so check out your farmer's market for finding new types to try!
Kale
This super hearty green is in peak season in early Spring, but it's also a Summer seasonal vegetable. You can find it for around a dollar a bundle year-round. Kale is very rich in vitamins and minerals, cooks well, and even tastes good raw. With Summer approaching and the need for lighter no-cook meals, adding Kale salads to your meal plan is a great idea!
Leeks
If you need some variety in your meals from using regular white onions, leeks are a great option! They add a unique flavor to your dishes while providing nutrients. Washing leeks can be a little bit tricky, so use this tutorial to get all the dirt out from between the leaves.
Mango
Keeping fruit in the house for snacks is one great way to avoid eating processed convenience foods. Fresh mango is VERY sweet and perfect when the sweet craving hits. High in minerals like potassium, magnesium, and iron plus vitamin C, they are perfect for keeping your immune system strong.
Peaches
It's a touch early in some places to find good peaches, but you may start to see some pop up in your local markets by the end of the month. Peaches are a rich source of potassium, vitamin A, beta-carotene, and vitamin C. They include anti-aging properties and aid in digestion!
Peas
Green peas are surprisingly delicious if you cook them the right way. It is possible to over cook them and make them mushy. Yuck! BUT slightly steamed or added into dishes towards the ends makes them slightly crisp and tasty! High in fiber and vitamin A which makes them great for digestion and eye site.
Radishes
Back in the February Produce Guide I introduced radishes because they were coming in season. We tried them raw in a salad and didn't like them too much. But taking a readers advice to try them roasted, we gave them a second chance. Wow! They are delicious! It's worth trying roasted radishes if you haven't liked them raw.
Radishes are easy to grow and grow very fast. They are good for any beginner gardener for a quick victory in the garden!
Strawberries
I don't know about your area, but when I'm driving around running errands I see little stands on the side of the road advertising fresh strawberries! I'm a sucker for these stands and often stop and ask their prices. If I find one that beats out my local store (using my price book!) I stock up!
Strawberries are high in antioxidants, vitamins, and minerals. And super delicious!
Summer Squash
Have you ever planted yellow summer squash in your garden? If you plant too much, you'll have squash coming out of your ears! It tends to grow fast and abundantly in most areas, making it one of the most popular summer garden vegetables! Recipes using summer squash are easy to find, these are some of our favorites.
Zucchini
Zucchini is a type of summer squash that also grows fast. I like it better than yellow squash because I find it more versatile. Making zoodles is a tasty way to add it to the summer menu! Zucchini is high in vitamin C, carbohydrates, and surprisingly protein! Because of it's carbohydrate and protein content, it is great for helping with weight loss. It keeps you full and provides tons of nutrients!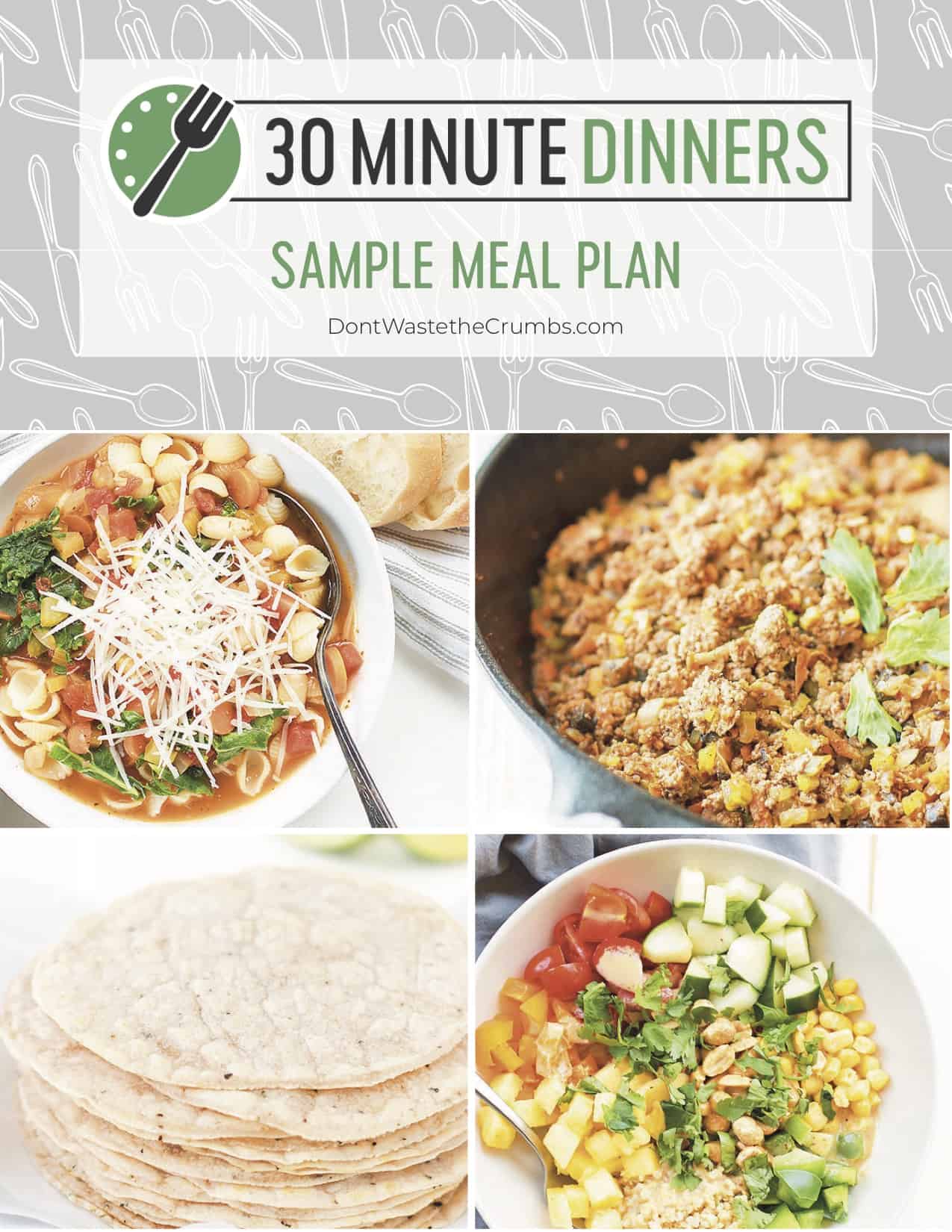 30 Minute Dinners Sample Meal Plan
Sign up to get instant access to my
30 Minute Dinners Sample Meal Plan
, complete with recipes and step-by-step instructions!
WANT TO LEARN MORE WAYS TO SAVE ON GROCERIES?
What's your favorite Summer seasonal vegetable?