New Year resolutions were made to be broken. They have no plan, no direction and honestly, have YOU ever sought one through to the end of the year?
I haven't.
However, I have made GOALS. Goals can be broken down into projects, and those projects can be broken down into tasks. You work on those tasks in a certain time frame and the next thing you know, you've met your goal!
I originally applied this system to this blog and my business – in order to best serve you – but this year I'm applying this system to my house too.
I've come up with 11 goals for 2018, focused on three categories: natural living, real food, and grocery shopping.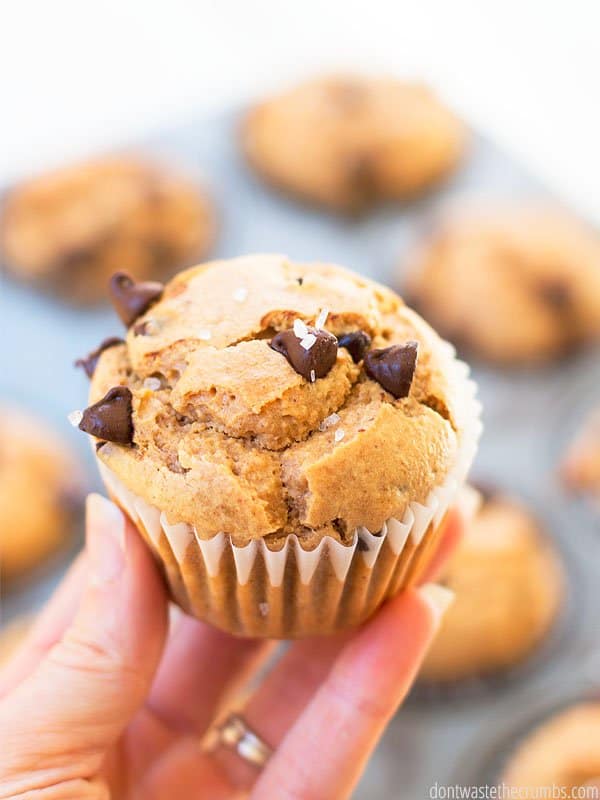 How to Create You Own 2018 Goals
Whenever I'm walking through the house, certain thoughts come to mind. Things like:
I wonder if this organic cleaner is really healthy… it sure does have a strong smell!
I wish I had put these leftovers in glass containers… I don't want to microwave in plastic, but I don't want to dirty another dish!
Buying tortillas doesn't happen that often… yet I can't remember the last time I made them either.
Do you ever have those types of thoughts? These are the things you should add to your list of goals for 2018.
The whole point of making goals is to make change, right? So let's pick things that will actually do that!!
I'm including my 11 goals for 2018 below. If you need ideas, check out this post of 52 baby steps!
Natural Living
Goal #1: Eliminate toxic chemicals from the house.
Why: 90% of cancer is caused by your environment, and while I don't have control over the places we go, I DO have COMPLETE control over our house and what I let inside! I THOUGHT I had been slowly switching to healthier products, but I peeked at some of the "healthy" and organic brands I own and they're no better than the conventional stuff!
What this will look like:
Look up every single item we use in the whole entire house – anything that touches our skin or goes in our body – and look the up on the Environmental Working Group (EWG) and the Think Dirty apps.
If they rank a 4 or higher, they're gone!
Goal #2: Clean ONLY with non-toxic, essential oil-based products.
Why: It's my job to protect my family from harmful chemicals, but I also want a clean house! I've been using Young Living essential oils for a couple of years and have seen first-hand the role they play in a healthy lifestyle. I want my kids to be able to help me more with household chores without worrying about letting them spray on their own or breathing in the fumes from the harsh chemicals.
What this will look like:
As I eliminate a toxic item from the house, I will replace items (as needed) with homemade products maee with essential oils.
If I cannot make my own cleaner, I will use an essential oil-based product from Young Living instead.
Goal #3: Eliminate plastic storage containers.
Why: Simply put, it's too easy to put a plastic container in the microwave. Why bother moving to a plate just for more dirty dishes? I also put hot foods in plastic containers, which concerns me too.
What this will look like:
Move my existing glass containers and lids from one cabinet and put them in our "Tupperware" cabinet so that they're easy to reach for.
Continue to save up my Swagbucks to earn Amazon gift cards so I can invest in more leftover-friendly and lunch-friendly containers. Currently, I have my eyes on this set for leftovers, and this set for lunches.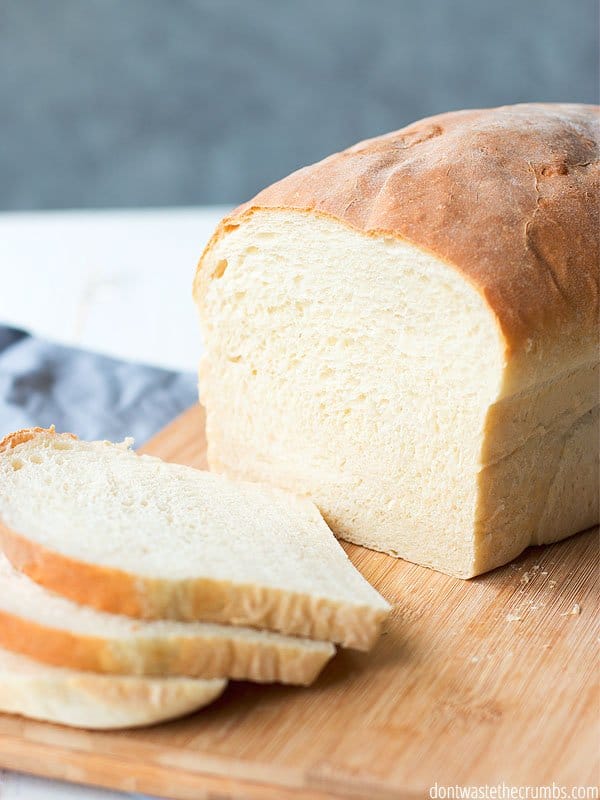 Real Food
Goal #4: Eliminate 99% of all-purpose flour from the kitchen.
Why: Eating whole grains is healthier and it doesn't contain any bleach or synthetic vitamins. We were in a great habit of eating whole grains before we moved to Georgia, but we've fallen away in the past couple years.
Also, Mr. Crumbs has noticed digestive issues when he eats baked goods containing additives and preservatives. Similar to plastic, having all-purpose flour available makes it too easy to reach for. The only reason we're keeping all-purpose flour in the house is for pizza night (that was the deal I made with Mr. Crumbs).
What this will look like:
Stop buying all-purpose flour.
Find the rock bottom price for the whole grains I'll use most often.
Find the rock bottom price for unbleached, un-bromated all-purpose flour without any additives.
Goal #5: Bake with whole grains in 99% of our meals.
Why: Same reasons as above!
What this will look like:
Carve out time each week to make all of our bread items from scratch.
Bake in bulk and freeze so I don't rely on the store when I'm short on time.
Goal #6: Eat only whole grain rice and pasta.
Why: Same reasons as above!
What this will look like:
Finding a brand of brown rice we like AND using the Instant Pot to prepare (since brown rice takes longer to make).
Finding the rock bottom price of whole wheat pasta at the stores in my area AND online.
Goal #7: Eat only organic chicken and grass-fed beef.
Why: Pastured meat contains more vitamins than conventional, which we think will help Mr. Crumbs with a few health issues he's been experiencing. We've been buying whole organic chickens for years now, but I confess that I sometimes cheat and buy conventional when I just need drumsticks or thighs. I want to stop the short-cutting and re-commit!!
What this will look like:
Buying 3 whole organic chickens every month and cutting two of them into pieces when I get home.
Finding the rock bottom price for various cuts of grass-fed beef, including in-store and online.
Grocery Budgeting
Goal #8: Shop the same day every week.
Why: My local Kroger has great markdowns on Mondays, but I don't always shop on Mondays because I don't have a plan made yet. This is easy savings that I'm missing out on!
What this will look like:
Making a meal plan BEFORE Monday mornings.
Stopping at Kroger after taking the kids to school on Mondays.
Goal #9: Re-visit making foods from scratch.
Why: You can save TONS of money by making things from scratch, but I've been cutting corners lately with easy things like tortillas and yogurt.
What this will look like:
Do a cost comparison for making yogurt from scratch vs. buying it at the store and determine the rock bottom price for store-bought yogurt.
Include making tortillas in my weekly baking goals.
Goal #10: Include grocery shopping online.
Why: Convenience, really!! And there's serious potential to save money if I play my cards right.
What this will look like:
Make a list of non-perishable items I eat most often.
Choose 3 online stores and write the prices down for the items I buy most often. Compare these prices to local stores.
Do you have any goals for 2018? Share them in the comments below so we can cheer you on!!