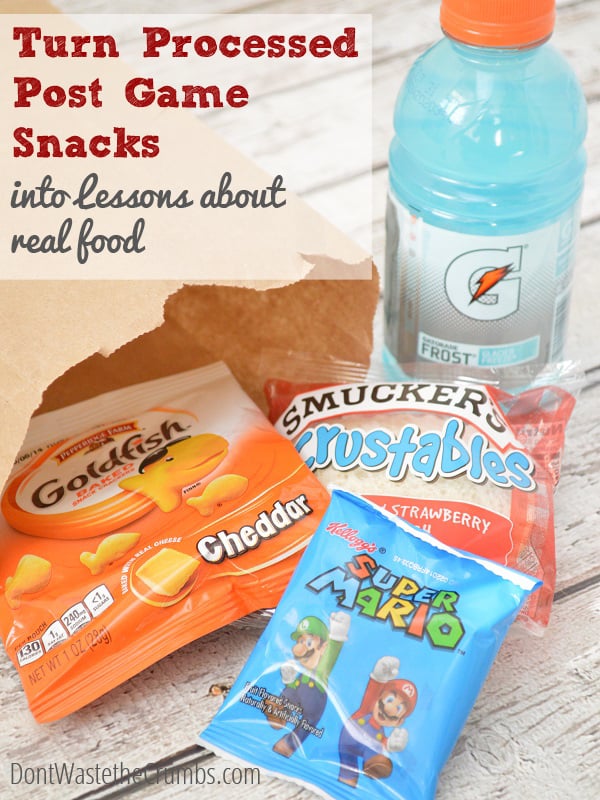 So… my son is in baseball.  Actually, he's in t-ball.  It's his first year, and the balancing act of weekday practices with dinner, and weekend game schedules (and re-schedules) with time of rest has been a learning curve for the whole family.
Don't get me wrong – it's an absolute blast.  I can't tell you how many times I've nearly fallen out of my chair laughing because the cute little batter in his cute little uniform started running after his own ball when he hit it… towards 3rd base.
… Or because an outfielder is sitting on his bottom, in the dirt, drawing pictures.
… Or because the runner on 2nd base chases after his own teammate's fly ball and then argues with the outfielder (who's on the other team) as to who should throw it back to 1st base.
… Or when because my son comes off the field BEAMING, proud that he hit every ball on the first try, or because all the balls he threw made it to the right baseman.
And did I mention the uniforms?!  It's all just so darn cute!  From their extra-small pants that are still too long, to the one-size-fits-all belt that's also too big, the jerseys and the hats from the real MLB store.
These are the moments I've captured and choose to replay in my mind over and over again – each bringing a smile and a slight laugh.  Every single time.
Unfortunately, I've also created another memory that I wish I could erase.
You see, I've been teaching my kids about real food ever since my husband and I had that conversation in the kitchen.  It's not a huge, drawn out lesson.  Rather, it's a few sentences here, a nod or a shake of the head there… it's a lesson that happens among our real lives, and the kids are starting to understand the difference between real food and what we call "fake food."  In fact, when we went to the dollar store to research this post, they were in charge of finding the real food on the shelves – and they did a GREAT job!
When they ask if they can have something and my answer is no, my oldest (my son) usually adds what he thinks the reasoning is after my answer.
"Oh, it's because it has too much sugar," is what he usually says.
Most often, he's right.  There seems to be some form of processed sugar in every "fun" food that they hold up to me with their tiny little pleading eyes.  It's not fun to say no, but I  know it's my job to protect their little growing bodies from the bad stuff.
They take the answer bravely and put the candy bar or box of cookies back on the store shelf.  They don't ever complain about eating fruits and vegetables (well, no more than the average kid), but sometimes teaching them about real food feels like brainwashing.
You can eat this.
You can't eat that.
Explaining how the body processes sugar to a 4 year old is not an easy conversation.  Telling my 6 year old that high fructose corn syrup negatively effects his concentration in school isn't going to get me very far (no source here – I witnessed this first hand).
But I know it's what's best, and I stick to my guns and continue on with those short teachable moments throughout the days.
While I knew baseball season meant practices and games, I didn't know about post game snacks. And I certainly didn't know those little brown sacks would come with teaching moments too.
The snack that came with the first game was something I could have easily packed myself:  a piece of string cheese, a mandarin orange and a box of organic apple juice.  While juice is a big treat (served with Mr. Crumbs sparkling water in a "special" glass), I wouldn't be opposed to treating the baseball kids to organic apple juice.  In fact, that might win me some cool points with my own kids!
Unfortunately, the game snack on week two wasn't so great.  And my son knew it.
He played his heart out, swung that bat and caught those balls and now that he knew there was snack afterwards, he was all amped up about that too.  And then he opened the bag.
That's it.  Right there.  The look on his face is the memory I wish I could erase.
He opened the bag and took each item out, one at a time.  With one look, he knew those things weren't really food.  That they were processed "fake food," with chemicals, bad stuff and lots of sugar.
He knew that I would NEVER buy those foods, and he also knew what my answer would be if he asked.  So he didn't.
He simply handed the snack bag back to me.
My heart was broken.
Why do I have to be the "bad mom" because I don't agree with what other moms are feeding their kids?
Do you see that label up there?  It's the back side of an Uncrustable, a pre-packaged peanut butter and jelly sandwich that you can thaw and eat.  Take a look at those ingredients and what do you see?
Fake nutrients.  High fructose corn syrup.  MSG.  Dextrose.  Sugar.  Hydrogenated vegetable oil.  Corn Syrup.  High fructose corn syrup (again). 
Those are the technical names of course, but the real foodie in me sees "sugar" listed five times,  plus an oil that is not only responsible for heart disease, but it's more like plastic than food.
I can't let my kid eat that.  There's nothing real about it!  I'd much rather go home and make him a peanut butter and jelly sandwich from scratch – using fresh bread that I made that week, peanut butter made only from peanuts, and jelly that was homemade apple peach butter from an unexpected overage in peaches last year.
Could the blue drink below be any more of a tease?  They kids think it's a form of juice, but it's really just more sugar.
So I found myself in a dilemma.
This brown sack is supposed to be a reward for a job well done, but I know it will do more harm than good.  My son knows this too and misses out on the reward.
What fun is a reward if you can't have it?
I talked this over with Mr. Crumbs and we came up with two solutions.
Solution One – Set the Example
After seeing this bag, I immediately volunteered to bring snacks to the next game.
Don't get me wrong.  I'm not placing myself up on a pedestal and saying that my snacks are "better" than their snacks.  Not at all.  Instead, I'm hoping that the other moms will see the healthy snacks in the bags on my week and hopefully – just maybe – they'll take notice and pack healthier snacks when it's their week.
I turned this into a teaching moment and asked the kids for their help.  What did they think should go in the bag?  What did they like?  What real foods are fun to eat?
The kids gave great suggestions:  clementines, cheese sticks, pretzels, apple juice, water, raisins, grapes, nuts…
After careful consideration of allergies, portability and any "germ" issues another parent might have, the kids helped me decide on clementines, single-serve pretzels and water.
I should note that the pretzels weren't whole wheat.  I tried to find whole wheat in single bags, but couldn't.  I wasn't sure how other parents would feel if I divvied up pretzels from a large bag into smaller baggies, so I took the safe route.
Solution Two – Let the Kids Decide
The picture above is a mini-bag of goldfish crackers.  It too contains fake nutrients, a potentially harmful artificial color (annatto), sugar and MSG.
Goldfish crackers are what I consider a "borderline" food:  We wouldn't eat it at home, but it might be offered to him at another mom's house, or as a snack at church when food is out of my control.
So Mr. Crumbs and I decided that we would filter through the snack bags, toss the extreme processed foods and keep the ones that were borderline.  Then, we would explain to The Boy what made that particular food unhealthy.  It could be that it has a lot of sugar, or that it contains icky chemicals (not food at all) or that it's processed and man-made (not God-made).
Whatever the reasons may be, it was our job to teach them to the kids and also explain what these types of foods do to our body. 
In kid-terms, this meant explaining that high fructose corn syrup makes it harder for him to do his school work.  That fake vitamins don't really help your body grow and that MSG sugar makes your body work too hard for too long, and that MSG can harm your brain (which helps you think and move and run and play).
And then we let the kids decide whether or not they could eat the snack.
Although our plan has been in place for a few weeks, we've only had the chance to see it through once so far and that was in our latest snack bag:  a cheese stick, a granola bar and a Capri-Sun drink.
The Boy gave the cheese to The Girl, who ate it promptly without question or interference from me.  The Capri-Sun got tossed.  The only contender left was the granola bar.
Later in the week, when there were no distractions or other kids around, I taught.  And I explained.  And I explained again.
Then they thought about it and asked a couple questions.  For a 4 and 6 year old, they really weighed their options.
And they chose to eat the granola bar.
Snack Bags – 1, Mom – 0
It's okay though; I don't feel defeated.  If anything, I feel like it was a great opportunity for me to teach and the kids to learn.  It's also opened the doors for me to explain more of the whys behind what makes "fake food" bad, rather than just blaming it on the sugar.
"Brainwashing" my kids about what is good and what is bad isn't necessarily a bad way to approach it, but allowing the kids to make their own decisions and experience the consequences first-hand is giving them the tools they need to make the best decisions on their own later.
I certainly don't view this as me handing over the reigns for their nutrition either.  I have the ability to control what food we teach on (and that they in turn decide on), and I ultimately have veto power too if need be.
Actually, the fact that we don't have these foods at home is one of the best lessons I could teach them.  We're eating real food at home, and we're leading by example.
I'm charting new territory here with post game snacks – have you run into any dilemmas?  What was the problem?  What was your solution?