By asking yourself 'How much should I spend on food?' and following this guide to determine your real food budget, you'll save on the cost of groceries per month! For more in-depth training on how to eat real food on a budget to save big while eating healthy, join my Grocery Budget Bootcamp.
How Much Should I Spend on Food?
It's a popular question – almost as popular as "How do I afford organic food on a budget?"
But it's a legitimate question, especially when you're first transitioning to eating real food and are new to budgeting. Before I answer though, I need to make something clear:
You should not compare your own grocery budget to someone else's. Including mine.
This is important because I don't want you to think that just because my grocery budget is $350/month that yours should be too. Or when you see a Facebook update that "this 10-person household feeds their family on "$100/month" or whatever, you think you should be doing that too.
Comparing yourself to how others are doing will only lead to feeling defeated and inadequate.
Ignore those comments and focus on your family, your personal finances, and your household spending instead. Your goal should always be to do the best that you can with what you have.
Your food budget will be unique to YOUR family, life situation, dietary needs, and where YOU live, including the stores close to YOU and the types of food that YOU like to buy.
Just like every snowflake is different, every grocery budget is different. Embrace YOURS.
With that said, let me share what we spend on food…
Back when we first created a grocery budget, our income was $55,000 for a family of four. After taxes and insurance, we brought home approximately $3250 each month. Here were some of our expenses at the time (for point of reference, we lived in coastal Central California):
Rent: $975 for an 800 sq ft apartment
Electricity: $60
Water: $20
Gas: $200
Car payment: $330 (we were in the last few months of paying it off)
Car insurance: $100
Buffer: $80 (this covered anything "fun" like dinner out or coffee, plus miscellaneous purchases like an oil change)
Food/toiletries/diapers: $400
We had paid off our credit card debt (minus the car debt) at this point, so the rest of our income was divided between tithing and savings. When we were in pay-off-debt mode, a very large portion of what was left went to paying off that balance.
Coming up with our $400 grocery budget wasn't some stroke of genius. We simply tallied up what we normally spent on food and said we wouldn't go any higher.
This is just one way to create a budget though, and it might not be the best way for you to create one. Use the scenarios below as guidelines to help determine how much YOU should spend on food.
How Much Should I Spend on Food?
Note: These scenarios are based on the assumption that all meals and snacks are prepared at home. It does NOT include the cost of eating out.
Scenario 1: Establishing Food Expenses Per Month
Every month the United States Department of Agriculture (USDA) publishes a report with what they think the average cost of food is for families of various ages and sizes. They break it down into four plans: Thrifty Plan, Low-cost Plan, Moderate-cost Plan, and Liberal Plan.
Here's a short summary of the average family of four.
If your family has less than or more than 4 people, or if you want to know specifics for ages and genders, the report gets pretty granular. Use the most recent report to get specifics for your family.
Scenario 2: Percentage of Spending to Determine Food Costs
Several major reports and studies found that the average American spends between 7.5% and 10% of their household income on food (according to the Bureau of Labor and Statistics).
To find the percentage of the money you spend on food at home:
(One Month Post-tax Income) – (Grocery Spending in One Month)

Divide by One Month's Post-tax Income

Minus 1

Multiply by 100 and ignore the negative sign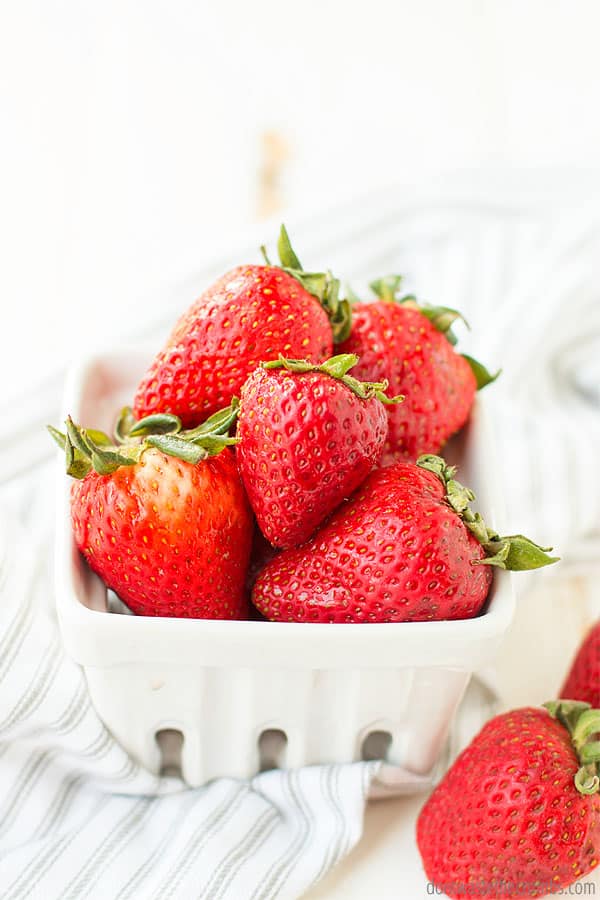 Scenario 3: Food Budget Based on Your Income
Of all the scenarios, this one is the most important because your food budget depends on how much money you make.
A friend once said that the food you buy does not determine your grocery budget and I couldn't agree more.
If our grocery budget is based on the quality of food we buy, we have it backward. It's entirely contradictory to the basic rules of budgeting!
It's like saying because you want to buy a nice big new house, you need to have a bigger paycheck. But that's not how it works. We start with the paycheck first, and THEN we see what kind of house we can afford.
The same goes for grocery budgeting…
We start with the money we have, and THEN see what quality of food we can afford.
These reasons, among others, are why when someone asks how to afford organic food on a budget, my first piece of advice is to create a grocery budget (here's how to do that).
If you don't like the answer and want to be able to spend more money on quality food, then find ways to save money elsewhere and put more funds toward your grocery budget.
I would love to buy 100% organic and grass-fed all the time, but my budget doesn't allow me to.
Instead, I buy the best I can afford in the items that matter most to my family, and in the items, we eat most often. Then I don't worry about the rest. (Organic isn't all it's cracked up to be either.)
FAQs
How much should I spend on food a week?
Everyone's budget looks different, I have listed factors in this post on how much you should spend on real food.
How can I spend 20 dollars a week on food?
Better yet, try doing a u003ca href=u0022https://dontwastethecrumbs.com/save-money-pantry-challenge/u0022u003epantry challengeu003c/au003e and use up all of the food in the house before spending.
Other Factors to Consider with Your Food Expenses
Even when you think you have a general idea of how much you should spend on food, there are still other factors to consider:
Allergies (i.e. dairy-free or gluten-free)
Dietary restrictions (i.e. no pork, undergoing a healing diet like GAPS, or when you have allergic-like reactions to specific foods)
Whether or not you garden, can or preserve
The amount of processed food you eat vs. how much real food you eat
Access to certain types of foods
How much are you

able to

cook from scratch

Growing kids

(and their friends)

Hosting company (and whether or not that's included in your food budget or hospitality budget)
When we first created our grocery budget…
I didn't garden or cook much from scratch, and I grocery shopped almost exclusively at Walmart. My oldest child wasn't even 2 and my youngest was nursing.
I didn't know anything about real food and distinctly remember buying 4 boxes of blueberry Eggo waffles at the beginning of every month for the next 4 weeks of daily breakfasts. All of these things contributed to our $400 budget at the time, which was about 12% of our take-home income, putting us in between the USDA's

thrifty and low-cost plan at the time.
Fast forward to today
We are blessed to not have any official food allergies, although my daughter is sensitive to gluten. Cooking/baking from scratch with Einkorn flour is what works for us, and I don't spend on gluten-free packaged products from the supermarket (which are a big-budget buster).
I don't currently garden, but I do cook 99% of what we eat from scratch. The grocery stores I shop at are Aldi, Costco, Walmart, Sprouts,

and Kroger (but not all of them, every week!).

I also buy certain things online

when I know it's the better deal. Amazon and

Thrive Market

are online options that can sometimes offer great deals and are more convenient

if you don't live in an area with a variety of stores to choose from.
We also eat some organic foods, shop at the farmers market,

and in the past, have

subscribed to a local CSA

. My kids are currently 10 and 12 and their appetites are growing as they head toward their teen years.
All these things contribute to our current grocery budget of $350/month, which is oddly less than what it used to be.
How to Trim Expenses to Create a Food Budget
If you're happy with what you spend on food and don't want to change anything, then pat yourself on the back. That's a great accomplishment.
If you're not happy with the amount of money you spend on food, want to start spending less, OR want to increase the budget so you can spend more money on quality food, it's time to start trimming expenses elsewhere.
(And if you have no idea what you spend on food, start keeping your grocery receipts and revisit this idea in a couple of weeks. This way you can see exactly what you have been spending.)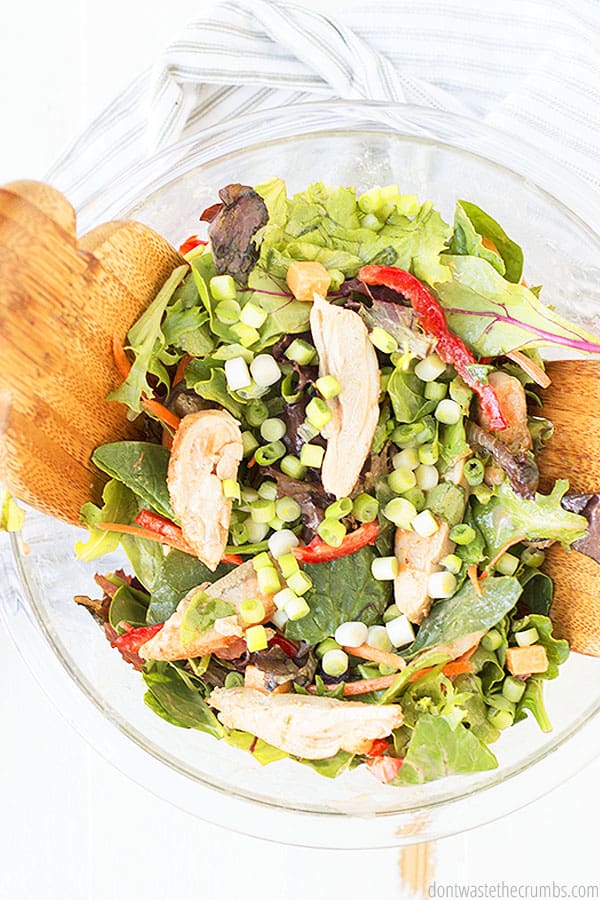 Some of the easiest ways to trim your budget immediately:
Note**To prevent food waste, a great way to remember exactly what produce and leftovers you have in the fridge is to keep an inventory list on the fridge door. Jot down what you have, so you'll remember at a quick glance when you need to prepare a snack or serve lunch.
Expenses for Preparing Food at Home vs. Eating Out
As I mentioned above, while establishing a food budget, I haven't included eating out. There is a very good reason for this, and I promise… your original spending plan doesn't have to be forever. There is also a way to budget for eating out, but this should come after you determine how much money you should spend on real food at home per month.
Not only is it much friendlier for your budget to have a routine of eating at home (with only a restaurant splurge once or twice a month, if you are able), it is healthier because you are meal planning and preparing real food meals at home for your family.
Remember that how much you spend on food now is not set in stone forever. You can work really hard to get it as low as possible (especially with food plans) so you can save for a house, a new car, or boost your emergency fund. You might also have to increase it as your family grows or the needs of your family change.
In any case, the starting point is knowing how much you should spend on food!
More on Budgeting Food Costs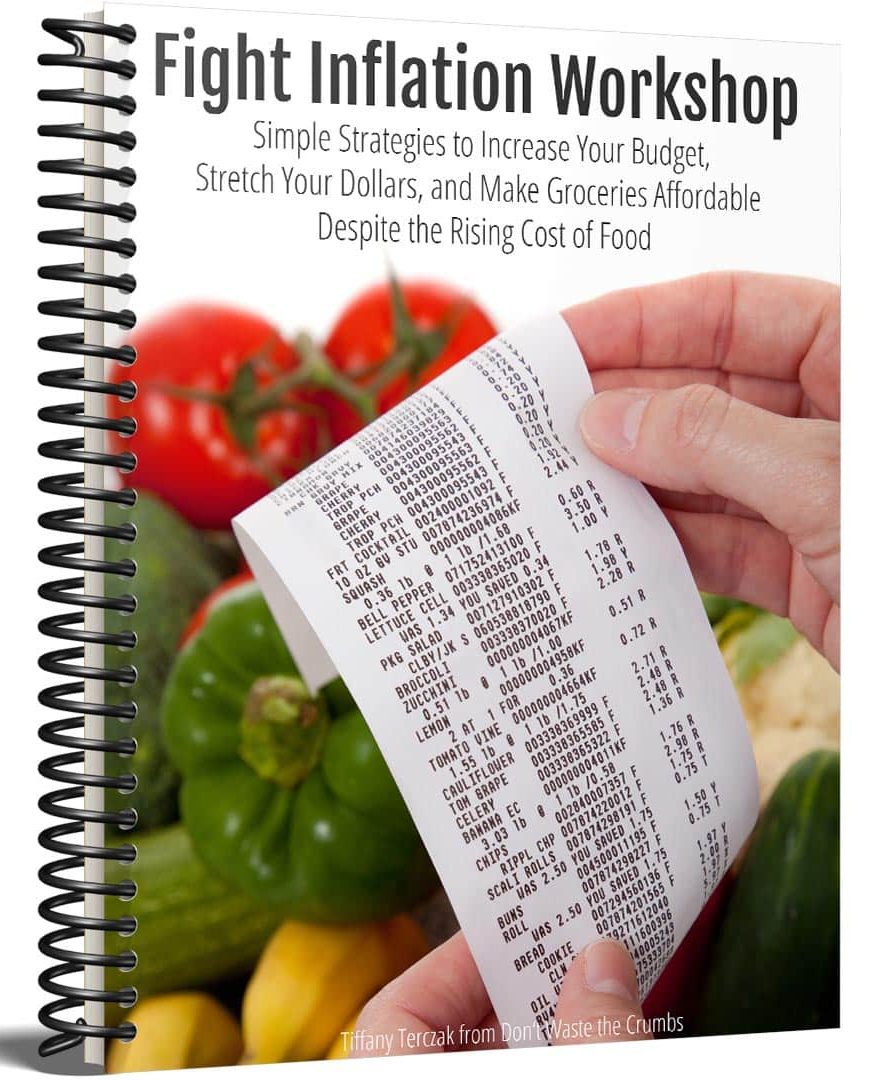 Fight Inflation Workshop
Sign up for my FREE
Fight Inflation Workshop
and learn simple strategies to save money, even with rising food costs!