Everything You Need to Know About Is Raw Milk Really the Bad Guy? Or Are We the Ones to Blame?
Raw milk has SUCH a bad rap.
Mention highly processed and practically toxic nacho cheese Dorito's and people line up to stuff their face. Talk about raw milk and they look at you like there's a third eye in your forehead. Sheesh!
It Hasn't Always Been This Way
For over 4000 years, since the creation of animals, milk has been consumed raw. The family business included owning cows or goats, and families drank the milk from their animals. Their animals grazed naturally on large, lush pastures and were treated as members of the family. Understandably too, given the family's dependance on the animals as sources of food. Everyone could see first hand that feeding the animal a poor diet meant less than satisfactory milk and meat for the family.
In the early 1800s, the population in the United States began to grow rapidly. Families moved closer to industry and away from farms. All the while, the demand for dairy remained consistent and methods for safely distributing fresh, raw milk over long distances had not yet been developed. To keep up with demand, dairy farmers created urban dairies where abundant green grass was not available. Instead, dairy cows were fed a poor diet of leftover slop from whiskey distilleries. This new feeding method was easy, cheap, convenient, and regrettably, very efficient.
People began to get sick from this inferior milk. Scarlet fever and typhoid spread like wild fire. Nearly half of all deaths in New York City in 1839 were of infants, their deaths due to diarrhea or tuberculosis, attributed to unhygienic milk – NOT raw milk.
The Proposed Solution to the Growing Concerns
With the fattened pocketbooks of the dairy industry at stake, the push for pasteurization began. The proposed method was to heat the milk to 160 degrees, thereby killing the harmful bacteria that caused these widespread diseases. At the same time, heating the milk to such a high temperature also destroys good bacteria, protective enzymes and many beneficial nutrients.
For the next 60 years, the fight between raw and pasteurized milk ensued. A group of doctors, social workers and milk distributors argued in 1907 that milk could be guaranteed safe through inspections, and not pasteurization. Sadly, their efforts were defeated.
Shortly after founding the Food and Drug Administration (FDA), President Roosevelt selected a panel of "experts" in 1908 who came to the conclusion that the milk itself – not the dirty employees, poor animal feed and substandard sanitation methods of the urban dairies – was to blame. Soon thereafter, the FDA urged states to require pasteurization and by 1949, the pasteurization of milk was signed as law across the nation.
In 150 short years, man ruined and soiled what had been deemed good and sufficient by our Creator. Instead of fixing the source of the problem, we put on a band-aid and crossed our fingers that it would hold.
Is Pasteurization the Answer? Or a New Problem?
Despite legislation declaring pasteurization the end-all, fix-all solution to disease caused by extremely contaminated conditions, outbreaks of salmonella, E. coli, food poisoning, Listeria and campylobacter have been and continued to be reported – all of these outbreaks stemming from pasteurized milk.
Not all dairy cows whose milk is destined for pasteurization are required to be inspected. In turn, some dairy farms (not all) could take advantage of this and be lax in their own cleanliness and standards for handling both the finished milk and the animals. On the other hand, dairy farms who are licensed to sell raw milk are tested regularly for disease.
The lack of sanitation has caused some strains of the previously mentioned bacteria to be resistant to penicillin and tetracycline, two of the most commonly used human antibiotics. This leaves us to wonder if the crowded living conditions and overuse of antibiotics in factory farms has indeed helped to contribute to the spread of disease and illness.
When Pasteurization Goes Beyond Being a Band-Aid
Real, whole foods were designed to be self-sufficient in terms of digestion. Meaning, each food already has what the body requires to properly digest it. Real food also includes additional vitamins and minerals that help the body fight off illness and disease.
Pasteurization removes much, if not all, of the vitamins and minerals in the milk. If by a slim chance there were any nutrients left, our bodies are unable to assimilate and absorb them, because pasteurization also kills the beneficial enzymes our bodies need to break the nutrients down. Fortified milk, which most commercial milk is, includes synthetic vitamins, added to replace what was lost during processing.
Where raw milk contains natural vitamins and minerals our bodies need to function, to heal, to thrive, pasteurized milk contains none of that. Almost everything bad has been killed, but everything good has been killed as well.
If pasteurized milk contains nothing beneficial, then what's the point of drinking it? Unless you culture it, it's officially dead, processed food.
Could the Rest of the World Have it Backwards?
Raw milk is legal for consumption in Canada, and legal for both sale and consumption in Africa, Japan, Malaysia, Australia, New Zealand and in all 27 countries in the European Union. In fact, raw milk is sold in vending machines in Italy, France and Germany (plus six other countries).
If raw milk is so dangerous, why hasn't it been banned across the world?
If pasteurization is so safe, why hasn't it been adopted as law in every nation?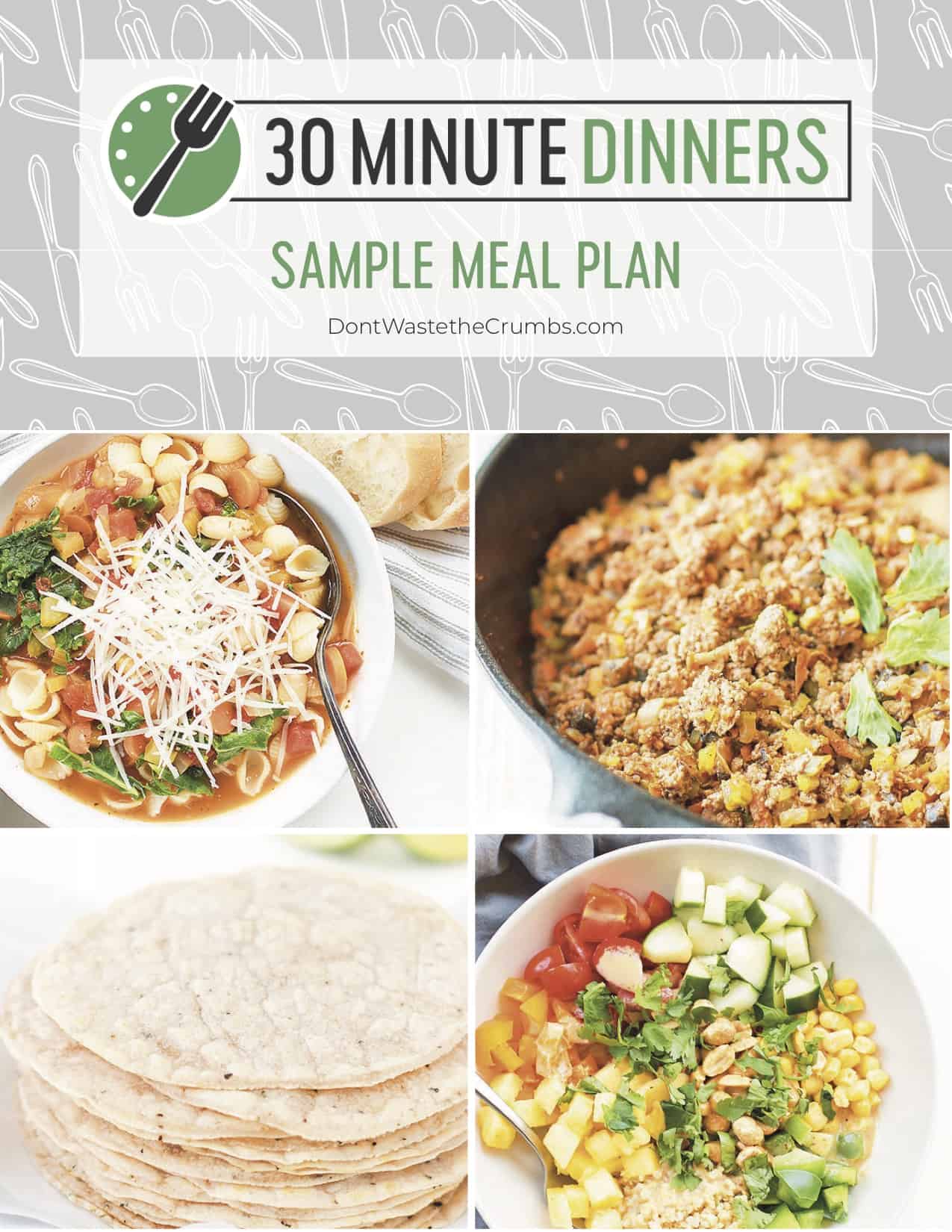 30 Minute Dinners Sample Meal Plan
Sign up to get instant access to my
30 Minute Dinners Sample Meal Plan
, complete with recipes and step-by-step instructions!
Obviously I haven't covered everything there is to cover on raw milk, but I wanted to at least get your wheels turning as we discuss this topic throughout the dairy series. More on this topic to come for sure, but I'd love to hear your thoughts in the comment section!