Meal planning can be a real struggle, but maybe we make it harder than it needs to be! Learn some common myths about meal planning, and how you can get back on track and keep it simple!
Everything You Need to Know About Myths about Meal Planning
Back in the day, a four-week meal plan used to take me less than 30 minutes to create. From start to finish, I had it down to a science, from planning my shopping list to saving money at the grocery store. It was awesome.
But then I hit a roadblock, whether it was from distractions, workload, or I was just overcomplicating my list of meals. Either way, I was taking a lot of time on something that once was so easy for me.
Coming up with some ideas wasn't too hard… but my paper still had way too many blanks as I was planning meals. It wasn't until I typed up a few ideas on meal planning myths, that the sky opened up from above to show me the error of my ways.
There was a light bulb moment. Something went "click" and suddenly it all made sense because I was doing it the wrong way.
I was making it WAY harder than it needed to be.
I knew how to keep it simple with easy meals, side dishes, and how to make the most of the time spent in the kitchen, but my brain wasn't putting it all into action!
Here's some insight into how my type-A brain was making it difficult, and how that little beacon of light helped to steer the way. Here are some common myths about meal planning that have helped me become a much better meal planner.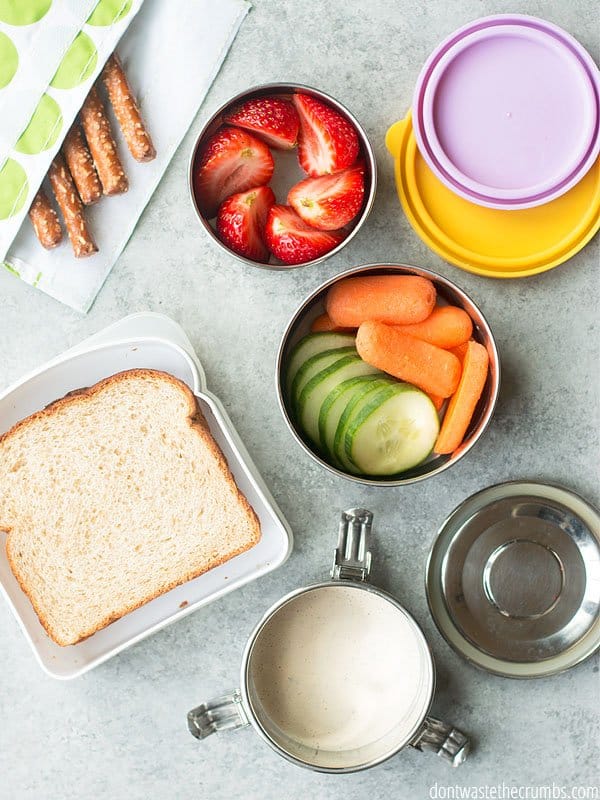 How Do You Simplify a Meal Plan?
Here are the myths that stand in the way of simple meal planning!
MYTH #1: Lunches should be something different each day.
Why does it have to be different every day?
As long as it's something they like, my kids have no problem eating it every day for lunch.
Our dinners are planned with variety in mind and that's enough for both the kids and myself (Mr. Crumbs usually takes leftovers). What did I gain by implementing a rule for varied lunches too?
Nothing.
FACT: Lunches are only required to be nutrient-dense.
Nearly every meal is filled with fruits, vegetables, nuts, and cheese. There are only so many of these ingredients in my pantry, so naturally, there will be some overlap from day to day. The kids LOVE healthy homemade Lunchables. Why not have them twice a week?!
MYTH #2: Breakfast and lunch should always be different.
What's the harm in having sourdough pancakes for breakfast and lunch? In my mind, it's really no different than someone having eggs and toast for breakfast and then a sandwich for lunch. Well, except that sourdough is really healthy!
What would happen if the kids chose trail mix for a snack on the day they were having it for lunch too? Is there such a thing as too many nuts in one day?
Sure, if you're eating them by the handfuls. But a 1/2 batch of trail mix has a total of 15 nuts. Big. Deal.
FACT: There's no such thing as too many healthy foods.
It would appease the right side of my brain if the kids weren't allowed to have trail mix as a snack on Mondays, but that side needs to get over it. I shouldn't be complaining that my kids LIKE nuts and fruits and are eating them willingly!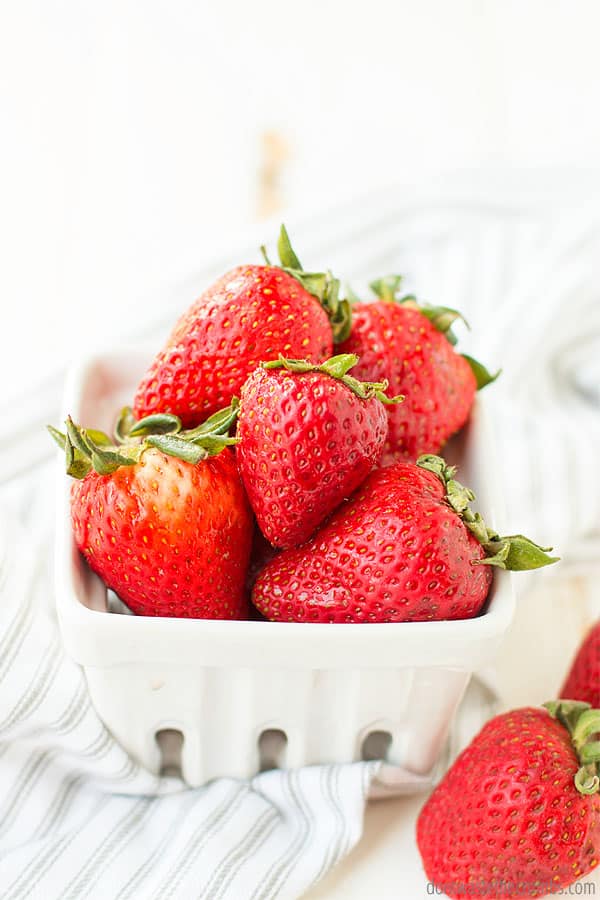 MYTH #3: Snacks are made of starches and are supposed to crunch.
When we started our real food journey several years ago we started cooking healthy meals (whoa… has it really been that long?!). One of the first things to go was crackers. Partially because every cracker seemed to be loaded with either hydrogenated oils or high fructose corn syrup, but the REAL reason was my daughter.
Somehow, in her mere 3 years on the earth, she had come to believe that "snack" meant "cracker." Anytime she wanted a snack, she asked for a cracker. My daughter had been reeled in and hooked onto the addictive properties of food additives.
And it scared the daylights out of me.
So I stopped buying crackers, started offering fruit instead, and I haven't turned back.
FACT: Snacks are whatever foods you serve and eat between "meals."
She now regularly asks for all kinds of foods as snacks. It's wonderful. And if she ever has a cracker outside our home, she knows it's a HUGE treat.
I refuse to give in to the crunchy mentality of snack time. Making my own crackers would be the only way around it.
MYTH #4: Baked goods aren't wholesome enough for breakfast.
Considering that our snacks and lunches generally contain a combination of homemade trail mix, fruits, cheese sticks, homemade yogurt, homemade healthy Lunchables, homemade granola bars, and leftovers, I started to feel like there shouldn't be ANY grains for breakfast.
And then the voice of reason once again stepped in.
FACT: Grains fuel the body with energy.
FACT: In order to eat grains in moderation, you must actually eat them.
Oh yes, this myth deserves two counter facts!
Kids are growing and their bodies need the fuel that the natural sugars found in fruit, vegetables, AND GRAINS can provide. One of those tools is a nutritious breakfast that satiates their bellies and wards off hunger until snack time.
ONE muffin (made with whole wheat) and a side of fruit…TWO small pancakes (made with sourdough) with real butter, maple syrup, and fresh berries… we're not gorging ourselves on processed white flour around here.
Once I got over the brain bumps of breakfast, lunch, and snacks, planning the rest of the month was a piece of cake! Mmmm… cake…
How Can I Meal Plan Without Wasting Food?
I'm sure to use all of our leftovers in lunches, and also to meal plan with leftovers in mind. For example, I use the leftover corn tortillas from taco night to make homemade tortilla chips! Or I'll use food scraps to make homemade chicken broth OR leftover vegetables to make minestrone soup!
Check out my other meal planning posts for tips, freezer meal prep, meal planning ideas, and methods to take the guesswork out of menu planning. Also, I teach all about avoiding food waste in my Grocery Budget Bootcamp course!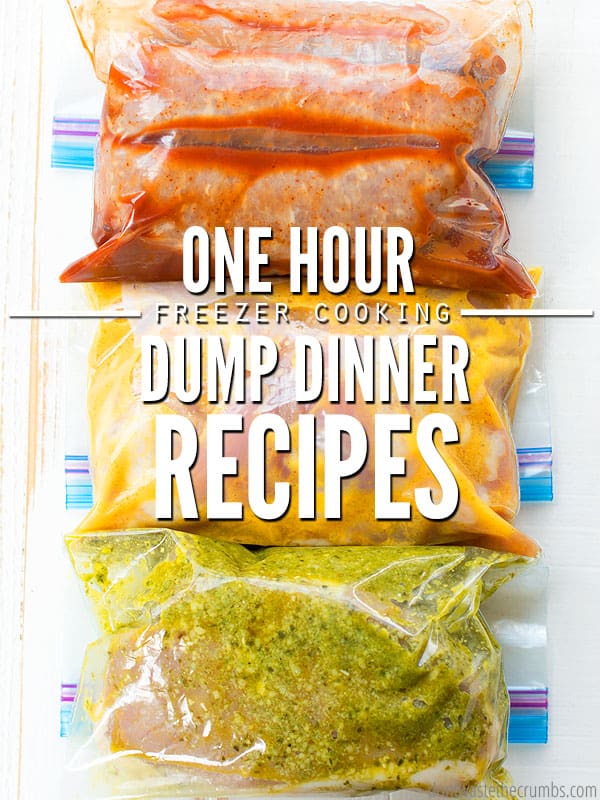 Freezer Cooking: Dump Dinner Recipes
Sign up to get instant access to my step-by-step
Freezer Cooking: Dump Dinner Recipe plan
, complete with recipes, supply list, and shopping list!
More Meal Planning Tips and How to's