This Homemade Cream of Chicken Soup is so quick, easy and versatile. Perfect for all of your recipes from casseroles, to soups, to stews and more! A much healthier option than store-bought canned condensed soup!
I remember enjoying the creamy home cooked casserole dishes that would be served around at family potlucks during my childhood.
They always tasted so good – those chicken and rice casseroles, green bean casseroles, pasta bakes, chicken pot pies & etc. – such comfort food, usually made with a base of cream of chicken soup.
However…I'm so sure that those casseroles were made with canned condensed soup. As a kid, I obviously wasn't concerned, but now I know that canned condensed soups are filled with preservatives and additives – like gloppy MSG. No thank you…we don't want that in our meals or our bodies.
Fortunately, there is a super simple, quick & easy homemade version for all of your delicious casserole dishes. It's my homemade cream of chicken soup recipe and, trust me, it's SO much more delicious than the canned variety!
By the way, you can also make Homemade Cream of Mushroom Soup and Homemade Cream of Celery Soup too!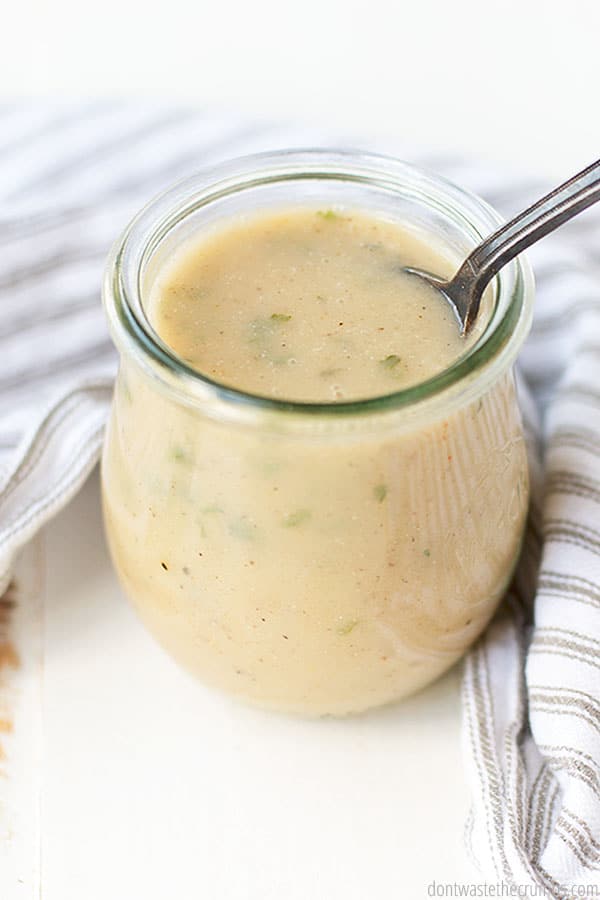 Cream of Chicken Soup
Besides the fact that homemade cream of chicken soup is WAY healthier and tastier than store-bought, it's also:
Quick. This soup literally comes together in minutes.
Easy. It's such an easy recipe, and made with only a few simple REAL FOOD ingredients!
Versatile. Use it in soups, stews, casseroles and more.
Gluten-free friendly. Just swap the flour for gluten-free flour.
Dairy-free friendly. Just swap the milk and butter for dairy-free options (like homemade almond milk or coconut milk).
Freezer friendly. Freezes well, so you can make ahead for your monthly meal plans.
What is homemade cream of chicken soup made of?
That's it!
How do you make cream of chicken soup from scratch?
Make a roux. Which means to combine melted butter with flour in a heavy bottomed stock pan.
Cook for a minute to get rid of the raw flour taste.
Add milk, chicken stock and seasonings. Whisk to incorporate flour into liquid. Bring to a boil and whisk well until the mixture is thick – anywhere from 2 to 5 minutes.
Use your soup from this point in any recipe, or freeze it for your make ahead meal plans.
What can I use as a substitute for cream of chicken soup?
If it happens that you cannot use cream of chicken soup, you can always substitute my cream of mushroom soup, or cream of celery soup. Of course, your recipe will be minus the chicken flavor of chicken broth, but my other homemade soup bases are also delicious and would work well in most recipes. Just remember that it will have a slightly different flavor profile.
Is there a difference between condensed soup and cream of chicken soup?
The word 'condensed' is used to mean a soup that is made with a minimal amount of liquid, and has a thick texture.
This recipe is rich and creamy, but isn't really a 'condensed' soup like the canned version.
Can I make gluten free cream of chicken soup?
Yes! It's very simple. Just swap the all-purpose flour for gluten-free all purpose flour.
What recipes can I make with homemade cream of chicken soup?
More Homemade Soup Recipes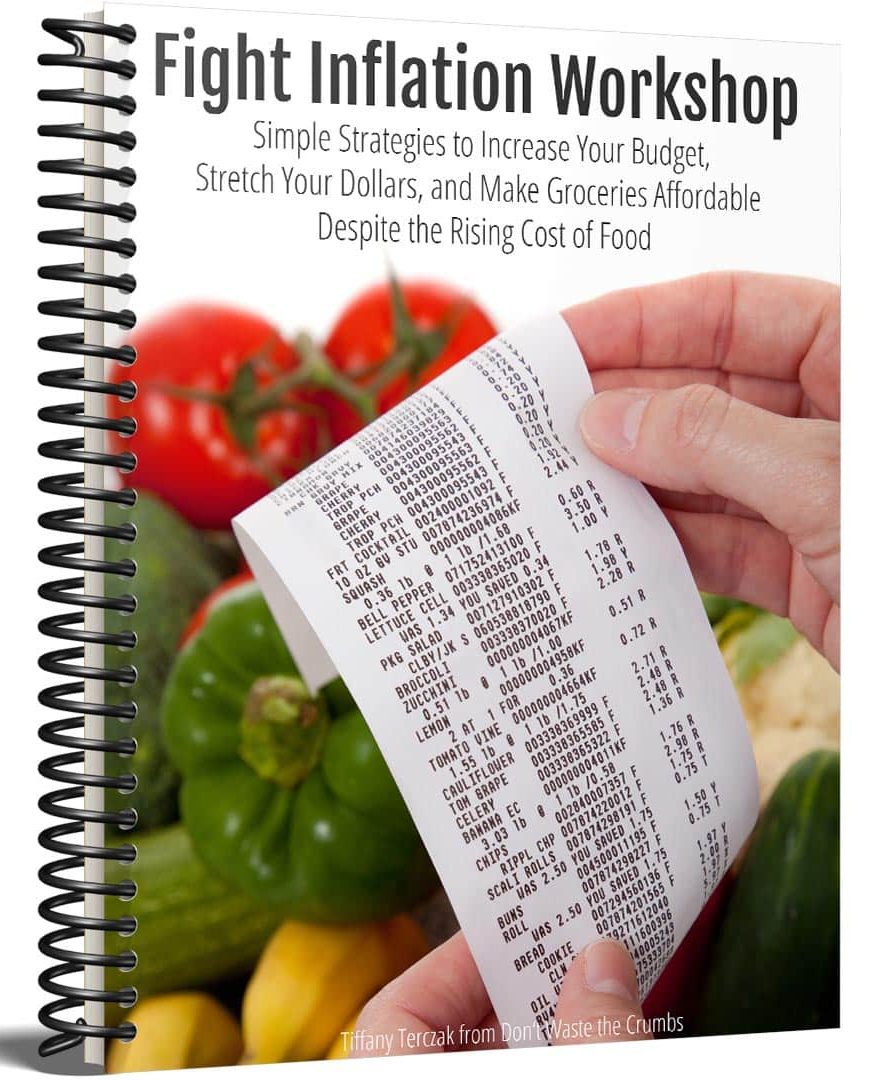 Fight Inflation Workshop
Sign up for my FREE
Fight Inflation Workshop
and learn simple strategies to save money, even with rising food costs!
Cream of Chicken Soup
What are your favorite ways to use homemade cream soups?