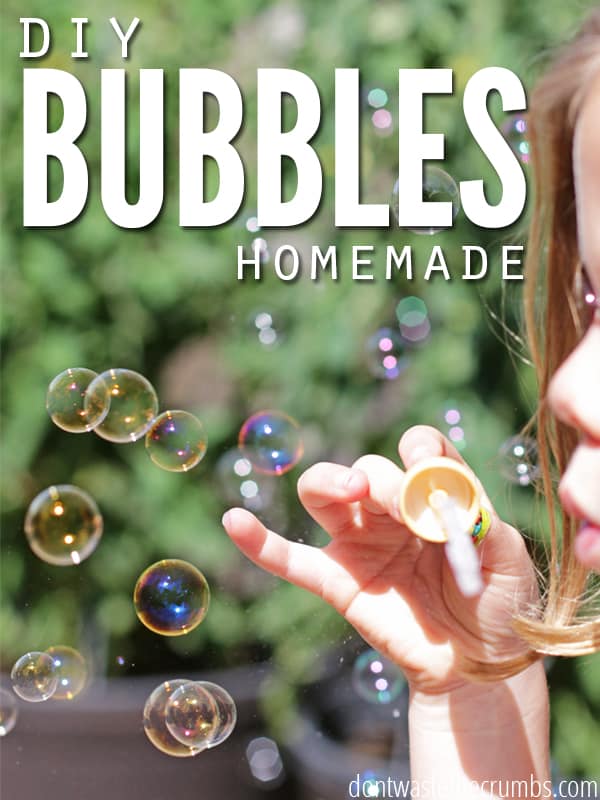 Everything You Need to Know About DIY Homemade Bubbles
One the cutest things my little toddler does is bring me his shoes. It never fails that he brings me one left foot and one right foot, but they are always mismatched shoes!
Then he brings me my shoes. And then he goes and bangs on the door begging to go outside!
This ritual happens several times a day. Needless to say, we spend a lot of time outdoors.
Besides walking down the path near our home and splashing water in the kiddie pool, one of our favorite activities is blowing bubbles. Who doesn't love bubbles? I still get a kick out of it!
If you've ever allowed your toddler to have a turn at blowing bubbles, you know they stick the bubble wand on their mouth. They don't quite understand the whole concept of how it works! It's awfully adorable.
After the first couple of times of playing with bubbles and letting my little man attempt to blow his own, I was surprised to see his skin turn red where the bubble liquid touched him. Around his mouth and some splashes on his legs showed signs that his skin was irritated.
These were inexpensive store-bought bubbles, which I really don't have a problem with until I saw his skin turn red. He has barely ever come into contact with commercial soaps since I make my own. I didn't know he had sensitive skin until this happened!
Time to find an alternative!
After a little experimentation with the ratios, I found that a simple mixture of water, liquid castile soap, and glycerin makes the perfect combo for homemade bubbles.
DIY Homemade Bubbles
Supplies
Method
In an old bubble bottle or glass jar, mix the water and glycerin together until combined. Gently stir in the castile soap. You don't want it to bubble up when mixing.
The bubble mix can be used right away, but it works best if you let the mix rest for an hour or longer before using.
Cost Breakdown
I'll admit that this recipe isn't exactly the most cost effective, since both liquid castile soap and glycerin can be pricey unless you buy in bulk. The bright side is that I already use liquid castile soap for my homemade herbal shampoo and homemade baby wipes.
Or, if you're not using either liquid castile sope or glycerin yet at home, you could buy in bulk and split the cost with friends. Another option is to consider using corn syrup if it works out better for you cost-wise.
In either case, I'll use this mixture for a while for the sake of my little man's skin. I just have to make sure and hold the jar and not let him spill it like he did the first time we tried this recipe… Life with a toddler is quite the adventure!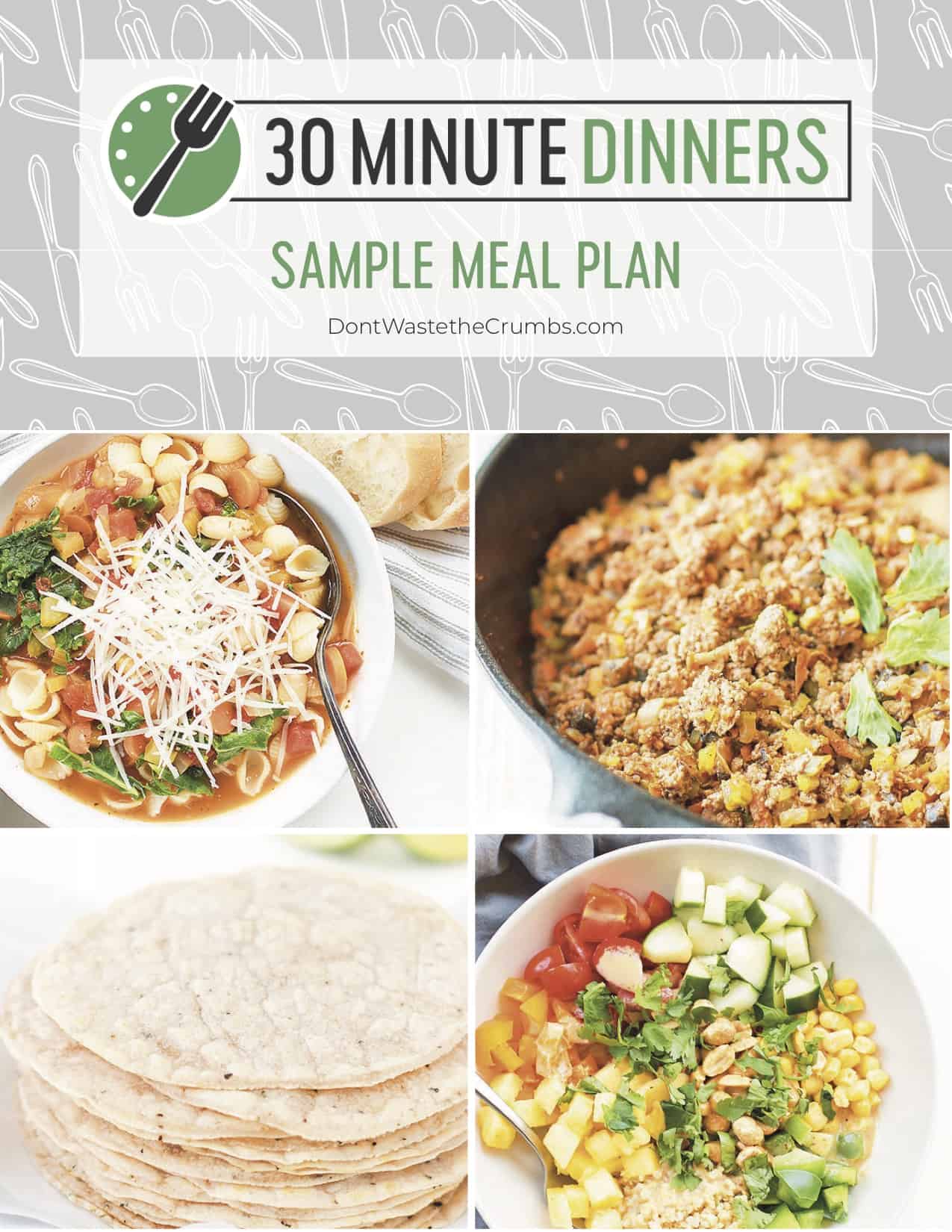 30 Minute Dinners Sample Meal Plan
Sign up to get instant access to my
30 Minute Dinners Sample Meal Plan
, complete with recipes and step-by-step instructions!
Have your kids ever had a skin reaction to commercial bubbles?
This post was written by Heather at NeverLackingZeal.com.