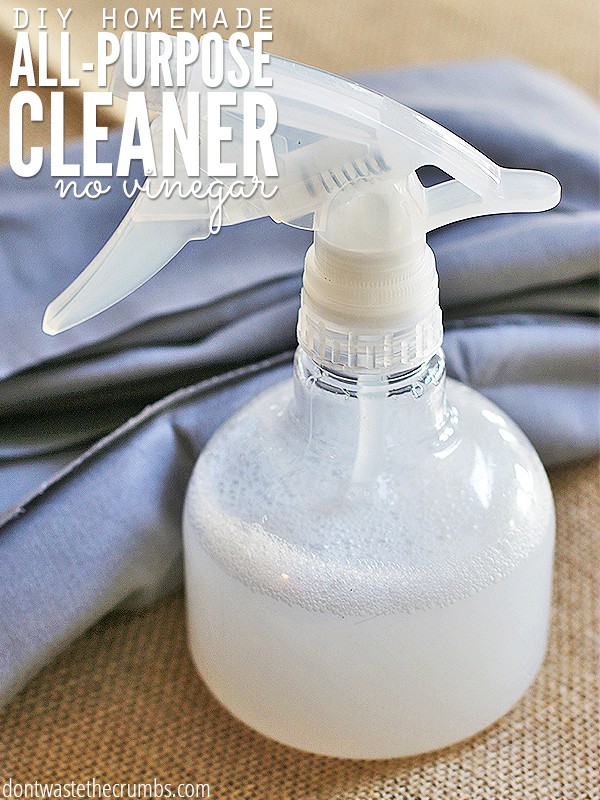 I've been known to be a bit stubborn at times.
Of course I can't seem to think of past examples off the top of my head (perhaps on purpose by my subconscious?), but I can think of what I'm refusing to do right now.
Buy vinegar.
It sounds trivial, I KNOW, but I really don't want to buy anything that a) we absolutely don't need and b) that I know I have packed in our moving truck.
And right now, vinegar falls into both of those categories.
Ok, so at this point you might be wondering how I'm surviving without vinegar since I use it as homemade conditioner and a produce rinse (among other things). In short, my hair hasn't needed conditioner lately. Only time will tell whether it's weather related or a seasonal thing, but since I started washing my with goat milk soap, I just haven't needed conditioner as often.
As for the produce rinse, I'm copying my crunchy sister-in-law who has been using a similar recipe to my own homemade hand soap that uses castille soap.
Granted, I do have castille soap packed in the moving truck, but the homemade soap I made before we left California spilled out into the gallon bag I packed it in.
And I REFUSE to pay an arm and a leg for "natural" soap. So I chose to suck it up and buy a bottle of castille soap instead. It has a million uses anyway, so I figured it would come in handy other than for washing hands and produce.
And as it turns out, I was right! You can make an all-purpose cleaner with castille soap instead of vinegar!
My homemade all-purpose cleaner recipe below is inspired by this recipe, except I didn't want to add any essential oils to mine (because they're packed up too!).
Lo and behold, this simple combination works really well! I'm using it in the kitchen to clean the stove, and it made my grease splatters disappear without any heavy duty scrubbing. In the bathroom, it scrubbed off the remnants of homemade toothpaste in the sink (and counter and floor… which is what happens when you've got kids!) – again without much arm muscle.
I've even used it as a stain pre-treater when I spilled homemade coffee creamer on my new linens last week. I haven't washed them yet, but I don't see a stain either!
Because I'm kinda type-A about things like this, I also measured how much water to use in the recipe. It's not a deal breaker in relatively small quantities (1-2 cups), but if you make this recipe with an industrial size spray bottle and "just add water," you'll probably find the dilution to be too weak.
So yes, I actually measured the water. You're welcome!
DIY All Purpose Cleaner No Vinegar
Supplies
Method
Measure baking soda into a clean spray bottle. Add 1 cup of water and replace the lid. Shake like crazy until the baking soda dissolves, less than a minute.
Add castille soap, replace lid and gently swish in circles to combine. Do NOT shake like crazy, or your soap might make a bunch of bubbles (which isn't the end of the world, but the solution won't mix until they pop). The mixture will be slightly cloudy at this point. If there's room in your bottle, you can add the remaining 1/2 cup water, otherwise you're done!
The cleaner might separate over time, so if it does, just swish gently in circles to re-mix. Spray directly on the surface to be cleaned (after you've tested in a inconspicuous spot, just to be safe) and wipe clean.

Cost Breakdown
baking soda: $0.01
castille soap: $.04
Total cost for making DIY All-purpose Cleaner (no vinegar) is $0.05. WOW! Talk about enormous savings! Typical bottles of all-natural cleaners run you $3 or more each!
Tip: Buy both the baking soda and castille soap in bulk whenever possible – I got both of mine at Costco. I promise you won't have a hard time finding uses for either, but here are some other DIY tutorials to get you started:
Do you make your own all-purpose cleaner? Do you prefer vinegar, or do you prefer something else?