Last month I shared how to make your own herbal shampoo bars and wow – they were a hit! I am so amazed at the interest in simple, natural hair care!
However, some of you were leery on using lye, and hesitant on the soap making process as a whole.
I totally understand!
It took me quite a while to be confident in my skills of making soap and shampoo bars before I was ready to share with others. Even now I am very particular with my measurements and handling of raw soap.
So for those who still want a simple, natural hair care solution, but aren't quite ready to dive into soap-making, I have the perfect solution: Herbal Homemade Shampoo!
I will state up front that this particular homemade shampoo does not work very well for my hair type, nor did the previous liquid shampoo I tried.
You see, I have very oily hair and have gone through quite a process to figure out what works for me. When it was all said and done, my hair needed a slightly more aggressive soap like these Herbal Shampoo Bars.
But I'm sure you've gone through a similar process too with commercial shampoos, right? You try one out, it may or may not do the job, so you try another?
Homemade shampoo isn't any different. There are formulas for "normal" hair, "oily" hair and "dry" hair. We are all created differently with a variety of skin and hair types, and that is a beautiful thing!
So regardless of your hair type, it doesn't hurt to give this recipe a try if you're trying to go a more natural route. You never know – this shampoo may work really well for you!
For this recipe, your cleansing agent is simply a liquid Castile soap and your nourishing agent is herbal water. That's it!
The whole process of making your own herbal shampoo takes just a few minutes of hands-on, plus a few minutes of rest in between steps. You'll have your own homemade shampoo ready in no time!
Note from Tiffany: I quit using store-bought shampoo as well and found that simply using Goat Milk Soap works best for my hair. Check out my method here and avoid these mistakes when washing without traditional shampoo!
Simple Liquid Herbal Homemade Shampoo
Supplies
Method
Pour gently simmering water over the dried herbs in a jar and cover. Let steep for about an hour.
Strain the herbs out and pour the water into a bottle (an old shampoo bottle would be perfect.) Add the liquid Castile soap and drops of oil.
Note: when you add the Castile soap to the herbal water it will change colors! I used lavender and my water was a beautiful purple color. When I added in the Castile soap it turned green! I'm not sure what the chemical reaction that occurred is all about but it was pretty neat to see the change.
Gently swish to mix.
To use, pour straight on your hair and massage into your scalp. Rinse and you're done!
Additional Recipe Tips
There are quite a variety of herbs that will benefit your hair. Most of them have vitamins and minerals that help to strengthen the hair and nourish the scalp. Here are some of my favorites that would be perfect to use in this Liquid Herbal Homemade Shampoo:
Calendula
The calendula flower contains many minerals and anti-oxidants promoting strong healthy hair by increasing the production of collagen and circulation around the hair follicles.
Hibiscus
Full of vitamins and anti-oxidants, hibiscus will increase scalp and hair health. It may even prevent premature graying and dandruff.
Lavender
Lavender is a powerful anti-inflammatory, anti-septic, and anti-microbial flower that's great for all skin and hair types. It is soothing and nourishing to the scalp which helps balance the natural oils and increase the circulation around the follicles.
Peppermint
This leafy herb will help stimulate follicles, and may heal chemical and environmental damage. It is anti-fungal and anti-inflammatory promoting growth and scalp health.
Rosemary
Rich in vitamins and anti-oxidants, Rosemary is one of the most popular herbs for promoting hair health and growth. It is especially helpful in re-growing prematurely thinned hair and may help with prevent graying.
Sage
The anti-septic and antibiotic properties of sage may help heal skin issues that stunt hair growth. There are many vitamins and minerals contained in the healing herb.
There are a whole lot of other herbs for more specific issues, but these cover basic hair needs. You could also add in essential oils for additional benefits, especially if you have more severe problems than oily or dry hair.
Note: I really like Young Living essential oils and this is why however, I understand not everyone needs a subscription. Plant Therapy are a great runner up. You can find their shop here.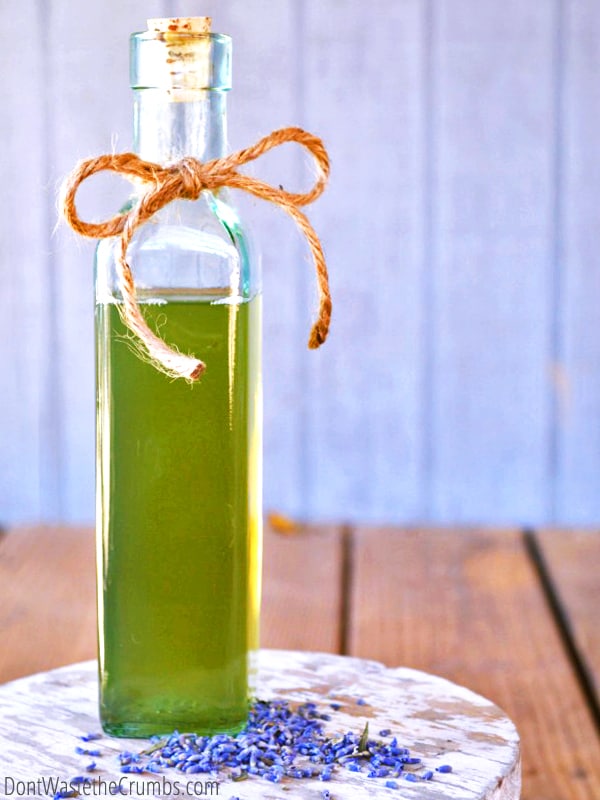 If you are already taking good care of your body with whole real foods and drinking plenty of water on a regular basis, then your hair should reflect the positive impact of those choices. Our bodies are intricate systems that link together from top to bottom!
Although natural hair care can be frustrating at times, it really is better for you and can be more economic. Reducing toxins and saving money? Win!
What steps have you taken towards natural hair care? Are you more of a liquid shampoo person, or a shampoo bar?
More Ways to Heal & Care for Your Body Naturally, at Home
This post was written by Heather Robertson at Neverlackingzeal.com