Learn How to Stop Eating Sugar with this tutorial! Here's advice from the trenches on quitting sugar, avoiding cravings, and getting the family on board! For a delicious snack that is naturally sweetened, without the refined sugar, try our delicious Chocolate Hummus recipe!
Depending on which news channel you're watching, or article you're reading, sugar can cause any number of serious illnesses such as diabetes, acne, cancer, obesity, kidney disease, heart disease and liver damage, to name a few.
I don't know exactly how much of the research is true, but I think we can all agree that sugar isn't something we should be eating a lot of, yes?
That's why several years ago, my family officially quit sugar with the goal to completely eliminate white processed sugar from our house.
Is that a lofty goal? Absolutely. It's so high up in the sky that many wouldn't dare to even attempt to reach it.
But I DO believe that sugar is responsible for some serious health issues and I want to do whatever is in my power to keep my family healthy.
If you're trying to keep your family healthy too, quitting sugar (or at least cutting back) should be on your radar this year as well. But you don't have to go it alone!
With a good plan in place, here's how to stop eating sugar with your family on board too!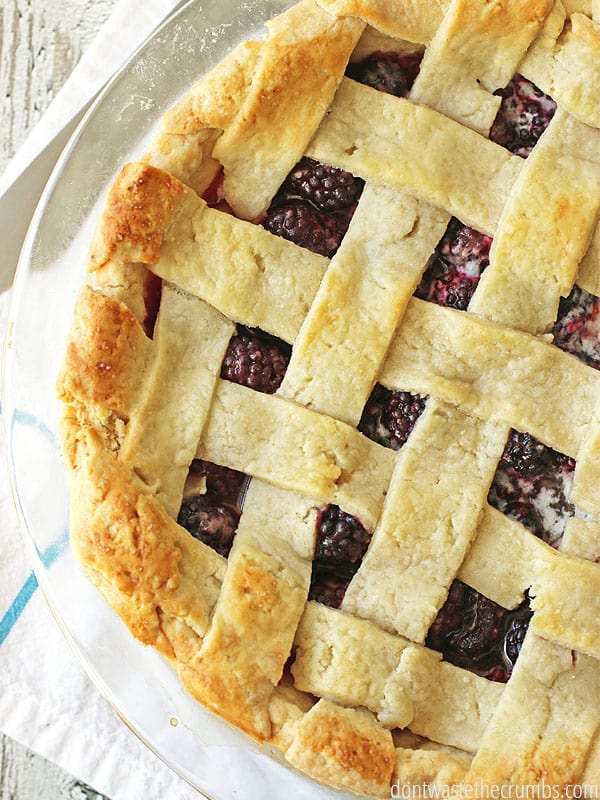 How to Stop Eating Sugar: 3 Steps
1. Get the spouse on board to stop eating sugar too!
Not being on the same page as your spouse is a sure-fire way to fail at this goal.
Start talking to your spouse now

, sharing your concerns about sugar and how you need his/her support on this issue. Remind them that it's not a cold-turkey quitting type of thing, that it'll happen slowly over time.

Remember that you'll be working together as a team

on this challenge, it's not you spearheading a trek while you drag your family along behind you.
2. Identify when/where you have sugar in your diet
Keep a food journal for 2 days, writing down everything you eat. After 2 days, go back through the journal and put a star next to every item that had sugar.
Some will be easy, like coffee with cream and sugar, or a muffin or a brownie. Others will be harder, like a granola bar or hidden sugar in the bread for a sandwich. Pull out packaged and processed food and read the ingredients list.
3. Find a substitute or work-around for sugar in snacks and meals
The goal here is to find a replacement or work-around for every item you starred in your food journal.
Steps #1 and #2 can be done in 2 days. But step #3 will take you anywhere from 2 months to 2 years. It all depends on how many items you starred in your food journal, and how much sugar intake your family (and you!) are willing to change.
Start with the easiest item to fix on your list, and go from there.
If there was sugar in your bread, start making your own bread and use natural sugar like honey or maple syrup to feed the yeast instead of sugar. (Here are

all of my homemade bread recipes

.)

If you found sugar in a muffin, try swapping the sugar in the recipe with a 50/50 ratio of honey and maple syrup (like I did in

Zucchini Muffins with Carrots and Apples

).

If you put sugar in your coffee, try adding honey or drinking it black! Don't be tempted to use 'sugar free,' artificial sweeteners which are not healthy foods.
Remember to have grace with your family. Sugar is in so many foods that it isn't always easy to wean off and learn to enjoy foods for their natural flavor.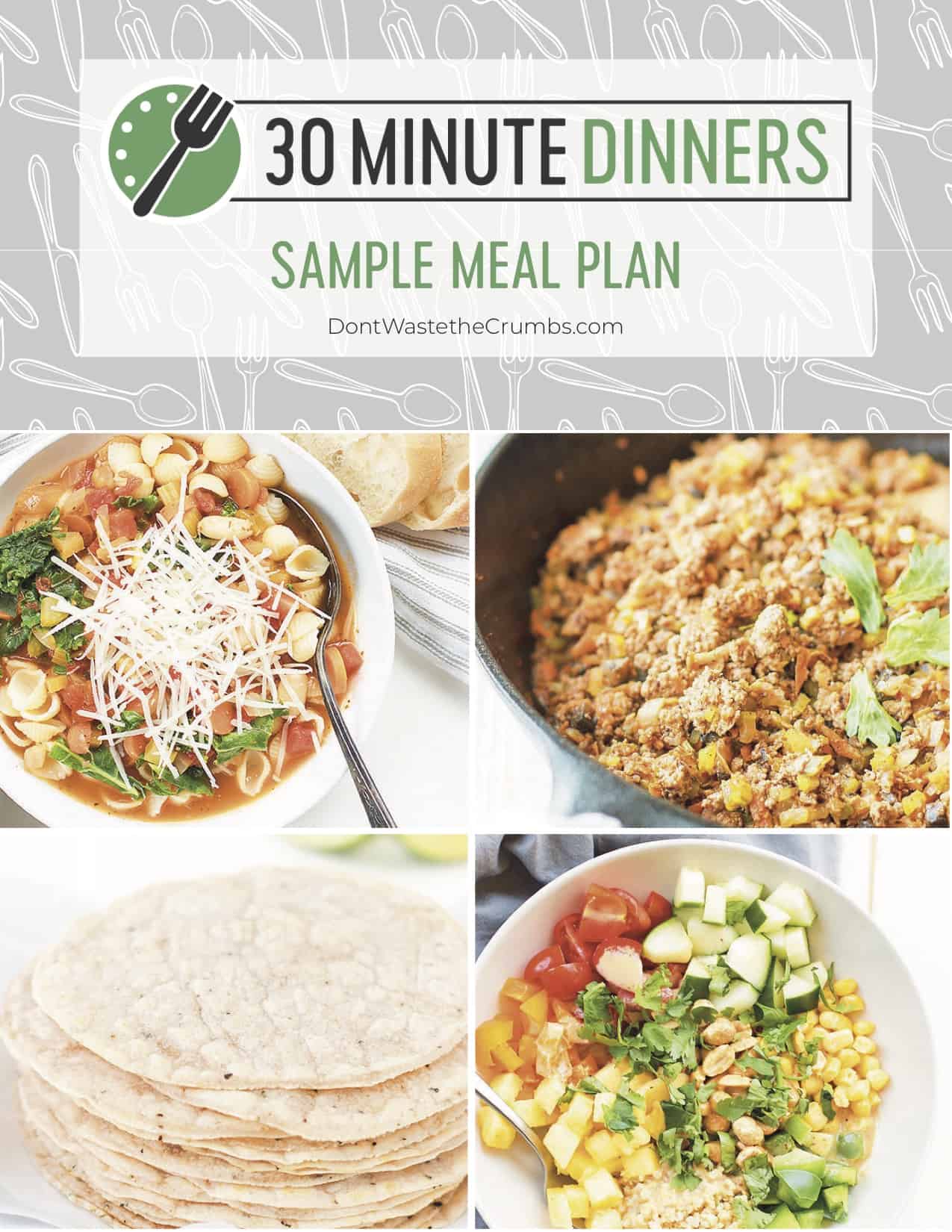 30 Minute Dinners Sample Meal Plan
Sign up to get instant access to my
30 Minute Dinners Sample Meal Plan
, complete with recipes and step-by-step instructions!
Practical Ways for How to Stop Eating Sugar
Those who are in the process of quitting sugar – or who have successfully cut sugar from their kitchen – know that certain tricks helped them along the way. Here are some practical ideas to help you along this sugar-eliminating venture.
Eliminate the worst ingredients from the kitchen. You won't be tempted to eat them if they're not there in the first place.
When grocery shopping, read labels. Read every single one of them, including the "healthy" items. Not letting new sugars into the house, after clean-up, will set you up for success.
Don't go too long between meals. Your blood sugar levels will drop during large time lapses, which will increase your cravings for something sweet. Pack a piece of fresh fruit or keep a small baggie of nuts (which have healthy fats) in your purse/desk/car for emergencies.
Include protein with every meal. Protein helps to reduce the cravings for sweets, so add nuts/seeds to breakfast, beans/legumes to lunch and eat grains that are naturally higher in protein like quinoa.
Starting the day with protein pancakes is a good option, as are high protein smoothies.
For snacks, consider black bean brownies or chocolate hummus – both are naturally sweetened with maple syrup, but the fact that they're made of beans means you'll crave less sugar in the end.
Trick the taste buds. Certain spices and foods make our brains think we're eating sweet food, like cinnamon, ginger, nutmeg, cloves and coconut oil.
Eat naturally sweeter foods. Sweet potatoes, carrots and tomatoes are naturally sweet vegetables. Reach for these instead of other vegetables if you're struggling with a sugar craving.

Tip: try a baked sweet potato with butter, cinnamon and pecans – you won't even miss the sugar!

Use less sugar when baking. You can reduce the amount of sugar in most baking recipes by up to ¼ without affecting the final result. For beginners, try reducing it by 1 tablespoon at a time each time you make the recipe, until you reach ¼ cup (that's 4 tablespoons, by the way).
Try different sweeteners. Honey, maple syrup, natural fruit juice and molasses all have different sweetening properties and taste different in recipes. Try substituting honey and maple syrup equally, or adding 1 tablespoon of molasses in lieu of some of the honey and maple syrup.

Note: Molasses should not be used as an all-purpose sweetener, but rather a partial substitute to use less sweetener overall.
It takes time to notice change. The more sugar you eat, the longer it will take to reduce it significantly without going cold turkey. There's nothing wrong with this, just commit to the long haul.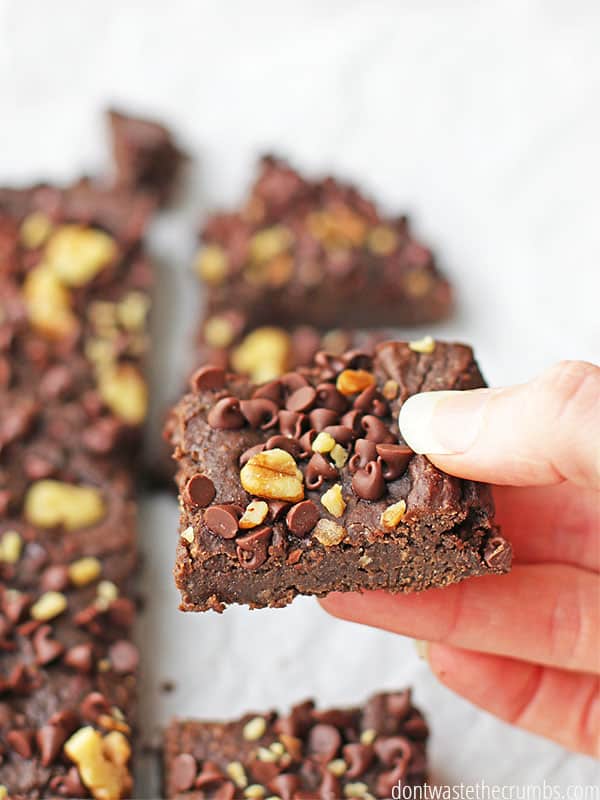 Budgeting Tips for Quitting Sugar
White granulated sugar is by far the cheapest sweetener available. By default, switching to a more natural sweetener will cost more money. We can't ignore the grocery budget just because we're quitting sugar, so here are some ideas to help offset the costs of natural sweeteners:
Create a

Price Book

for honey and maple syrup

Go through local circulars and update with prices, if available.

Go through recent grocery receipts and update with prices, if available.

Check common online sites for prices –

Amazon

– and update with prices.

Buy at the regular low price and buy 2 extras (stock up) when it's lower.

Use

Swagbucks

to earn gift cards and use that instead of cash.

Eat less sweets in general (i.e. baking, or eating ice cream, once a week instead of every night)

Know that per ounce, honey is less expensive than maple syrup.
Are you quitting sugar this year? What practical steps are you taking to reach this goal?