This easy No-bake Cheesecake is so creamy and comes out just sweet enough! Top with any fresh fruit, or enjoy it plain! It's naturally gluten-free and pairs perfectly with my no bake graham cracker crust!
My husband is a HUGE fan of cheesecake, but to be honest – I'm not very good at making them.
They always seem to crack in the oven, and no amount of whipped cream can cover it up!
That's why I switched to this easy no bake cheesecake recipe. It's SO delicious, incredibly easy to make, and practically failproof!
No Bake Cheesecake Recipe
Anytime my family asks me to make this recipe, I always say yes. It's very little work on my part and let's face it – it's SO good!
Plus, since it requires chill time, it's the perfect make-ahead dessert recipe!
Healthier No Bake Cheesecake Ingredients
You need just a few simple ingredients:
Heavy whipping cream
Cream cheese (Philadelphia or store-brand)
Granulated sugar (I used coconut sugar)
Confectioner's sugar (homemade, or store-bought)
Sour cream
Lemon juice
Notice what you DON'T need to make this cheesecake:
NO cool whip (that's just sweetened processed oils!)
NO sweetened condensed milk (letting you control the level of sweetness and quality of ingredients)
Want to make no bake Oreo cheesecake?
Use Oreos to make the crust and sprinkle crumbled Oreos on top!
Want to make no bake strawberry cheesecake?
Slice fresh strawberries on top! You could also top with my freezer strawberry jam too, which would be EXTRA delicious!
Want to make no bake cheesecake bites?
Follow the recipe below, but instead of using a 8" springform pan, use a muffin tin!
How to Make No Bake Cheesecake
You'll want to make the crust first, and those instructions are included below. Once that's done, you make the filling:
Whip the heavy whipping cream into stiff peaks and set aside.
Meanwhile, cream the cream cheese and sugar and remaining ingredients.
Fold the whipped cream into the cream cheese, pour into the crust, and let it chill until set!
Why is my no bake cheesecake not firm?
First, make sure you beat the whipping cream into stiff peaks first – just like you would when you make homemade whipped cream (or homemade chocolate whipped cream!).
If you skip this step, you're adding liquid to your cheesecake and that will ultimately prevent your cheesecake from getting nice and firm.
Also, be sure to let it chill for at least 8 hours. The longer the chill, the nicer the cheesecake will set up. Personally, I let it chill for 12 hours overnight.
What to serve with easy healthy no bake cheesecake?
Other Easy Dessert Recipes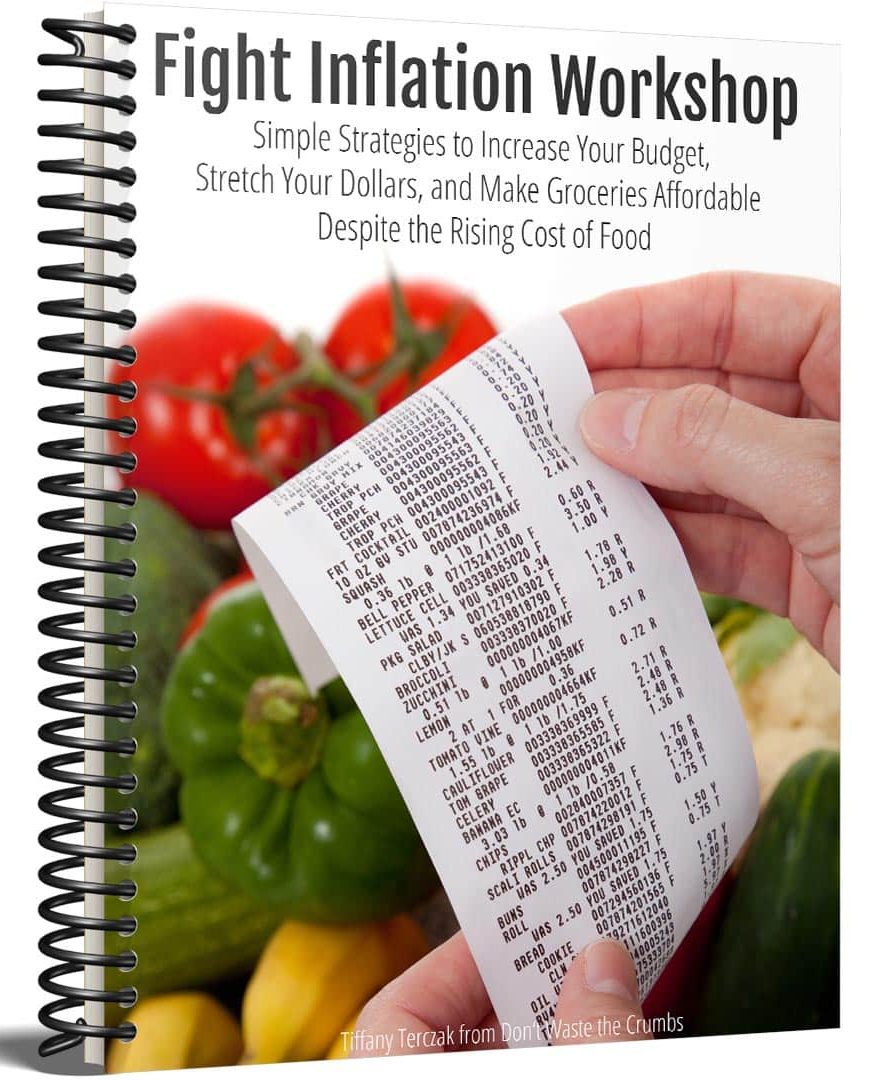 Fight Inflation Workshop
Sign up for my FREE
Fight Inflation Workshop
and learn simple strategies to save money, even with rising food costs!
No-Bake Cheesecake