Quick & easy recipe for Hasselback potatoes that makes the perfect side dish. Season with your favorite seasonings like garlic & rosemary, 9 spice mix, or add cheese.
Do you ever feel like potatoes are awesome because they're easy and cheap and everyone likes them…
And at the same time, feel like you're always eating potatoes and you're SO over them?
It's like Jekyll and Hyde, with spuds!!
My family adores my crispy potato wedges and Instant Pot mashed potatoes. My easy oven-roasted potatoes are on my meal plans often too.
But sometimes I want something different… something totally unlike all my other potato recipes.
And that's exactly why I love Hasselback potatoes!
Hasselback Potatoes
"Hasselback potatoes" is a mouthful, but they're SO good and with a few tips, they're just as easy to make as any other potato recipe.
If you're looking for a potato recipe that is:
Fun
Easy
Crispy
Flavorful
Crowd-pleasing
Family-wowing
Quick enough for weeknights
Never boring
Then you want these Hasselback potatoes!
Hasselback Potato Recipe Ingredients
The ingredients for this recipe are pretty basic:
Potatoes
Melted butter
The fun part is when you season the potatoes, and the sky is the limit! I'm a HUGE fan of my 9 spice mix for these potatoes but you can also use Italian seasoning, homemade poultry seasoning, or even the dry mix of homemade ranch dressing – they're all really good!
Psst! Try finishing this recipe with a pinch of finishing salt for an extra notch of savory flavor! I love Ava Jane's Kitchen because it doesn't have microplastics (gross, right?) and it's SO GOOD! Plus, you can get a bag for just 1¢!! Just add a pinch when you pull these yummy potatoes from the oven and try not to drool as you wait for them to cool! (Get your penny bag of salt on this page.)
How to Cut Hasselback Potatoes
Hasselback potatoes look fancy, but they're actually really easy to make. All the technique is in the cutting.
Once you've washed, scrubbed and dried the potatoes:
Place a potato on a cutting board and line a straw up again the long end of the potato. (Hard, plastic reusable straws work best (I use these). Pick one you don't mind getting dinged up.)
Starting at ½" or so from one end, use a knife to cut straight down into the potato until you hit the straw.
Make cuts along the entire potato, about 1/8" to ¼" apart, and stop when you have about ½" left at the other end of the potato.
The first potato is always the trickiest, but once you cut one potato, the rest will go much quicker.
How to Make Hasselback Baked Potatoes
Once the potatoes are cut:
Brush the potatoes with melted butter using a silicone brush.
Liberally season the potatoes.
Bake and enjoy!
Can you make Hasselback sweet potatoes?
Yes! Just start with sweet potatoes and follow the recipe. You might need to adjust the cooking time, so just pay attention towards the end of the timer.
Can Hasselback potatoes be reheated?
Yes! We've often reheat them in the microwave, but you can put them back into a preheated oven for 10 minutes or so, or until they're warmed through.
Can you make cheesy Hasselback potatoes?
Yes! Season as desired and add shredded cheese to the last 10 minutes or so of baking. Cheddar or parmesan would be delicious!
What to serve with Hasselback potatoes?
Other Easy Potato Recipes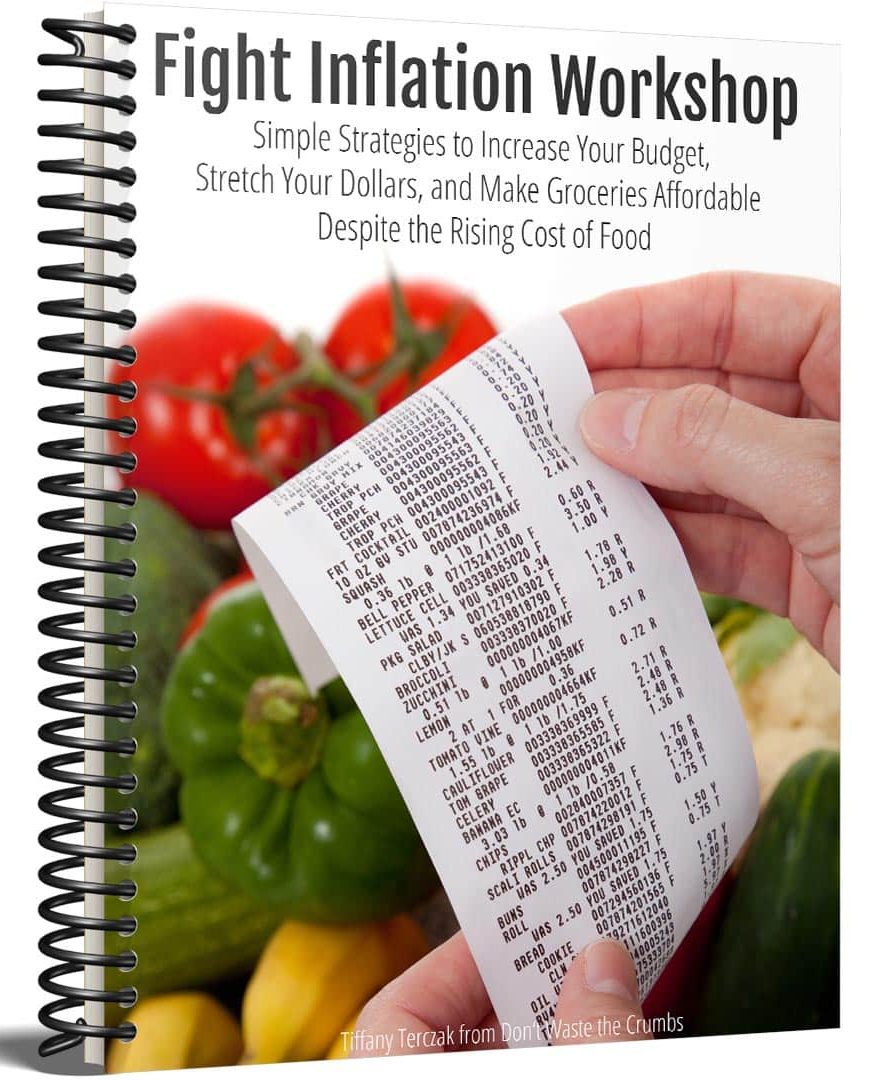 Fight Inflation Workshop
Sign up for my FREE
Fight Inflation Workshop
and learn simple strategies to save money, even with rising food costs!
Crispy Hasselback Potatoes