Learning how to cut a whole chicken is a great way to save money on food! Use this step-by-step tutorial on how to carve a raw whole chicken. My favorite way to use the chicken pieces is in sweet and sticky chicken!
Have you ever stood in the poultry section at your grocery store and just stared at the cases of options?
Anyone?
Yeah, it's overwhelming!
I'm just going to scoot over to the whole chickens in the corner of the case left by themselves. These babies are where it's at.
I can feed my family SEVERAL meals on two whole chickens a month. And not by just eating shredded chicken casseroles. For the meals that call for chicken parts, I cut up my own whole chicken.
How much does a whole chicken cost?
The actual price may vary, but I've found Costco to have the lowest price on organic whole chicken. (It's priced at $2.29/lb as of the writing of this post.) It usually comes out to a little over $10 per chicken.
If you want to buy organic or pastured chicken but don't have a good local source, my go to online option is Butcher Box. You can read my first and second reviews of Butcher Box and how we afford to buy it every month.
How to Cut a Whole Chicken
Wash your hands and rinse the bird well with water. Remove the innards and set aside for stock. Pat dry with paper towels and set your bird on a cutting board.
Remove the skin and reserve for chicken stock.
Flip your bird breast side up. Spread the legs and feel inside the bird to get an idea of where the bones and joints are. This is where you are going to cut.
Using a sharp knife (like this one) at a slight angle towards the chicken body, apply pressure down and firmly through the joint where the leg is attached. Do not try to "saw" the leg off. Do not be afraid of cutting too close to the body. You want the meat on the leg not on the body.
Repeat the same step for the other side, holding the knife at a slight angle towards the body of the chicken.
Flip your bird around so the wings are up front. Start cutting the chicken down the center of the rib cage toward the spine by pressing down while using a slight sawing motion. Stay as close to the middle as possible so you end up with two even-sized breasts.
Flip the chicken so the breasts are up. Carefully cut away the breast/wing combination from the spine muscles of the chicken. Angle towards the center, aiming to keep as much breast meat on the breast as possible. Remember that it is best to have cut off too much spine than not cut off enough breast.
Repeat this for both sides and you should have two breasts with wings attached.
Removing the wings is duplicate of removing the legs. Feel around for the bones, angle your knife and press hard. Remember not to saw here, just press firmly.
You're done! At this point you can lay out your chicken and admire your handiwork.
What to do with extra chicken parts?
So far you've cut off quite a few pieces of bones, skin, and innards. The simplest way to make this into more food is to make chicken stock. Follow this tutorial for making stock in the slow cooker. Or if you have an Instant Pot, use this method.
Parting out your chicken is a great way to save money on food. A whole chicken is almost always less per pound than buying individual pieces. Plus you get the benefit of using every bit for chicken stock!
Chicken Dinner Recipes
What is your favorite chicken dish?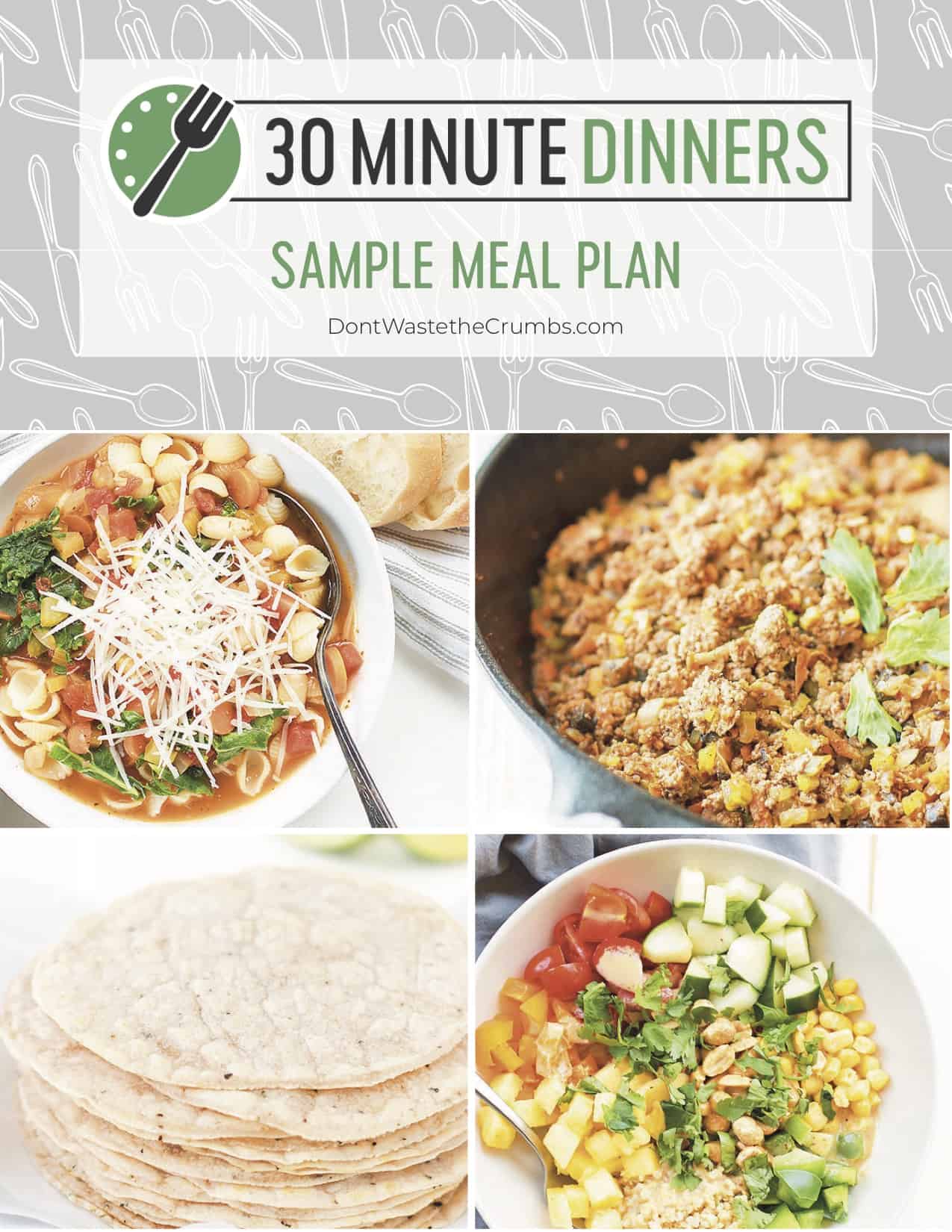 30 Minute Dinners Sample Meal Plan
Sign up to get instant access to my
30 Minute Dinners Sample Meal Plan
, complete with recipes and step-by-step instructions!