These super soft & chewy Snickerdoodle Cookies are healthier & SO easy to make (no rolling or cutting!). Super cinnamon-y with a hint of tang. Pairs perfectly with a hot Cinnamon Dolce Latte!
Several years ago, a friend made me snickerdoodle cookies that were OUT OF THIS WORLD. I told my husband he should try one, and he said back to me, "I don't like snickerdoodle cookies."
Well…
Apparently he can't resist cookies in general because two minutes later, he was in the kitchen grabbing a handful of cookies for himself!
Although my healthier sugar cookies are pretty darn amazing (as are my healthy thumbprint cookies), I knew right away that I'd need to create my own healthier version of her amazing snickerdoodle cookies!
Soft Snickerdoodle Cookies
If you've never made soft snickerdoodle cookies, before, you're in for a treat! These are similar to a sugar cookie, except that snickerdoodles are:
No required chill time!
Super soft & chewy.
More cinnamon-y.
A teeny tiny hint of tang.
Easier to make (no rolling or cutting!)
Addicting as all get out!
What is the difference between a sugar cookie and a Snickerdoodle?
The biggest difference between a sugar cookie and a snickerdoodle is that a snickerdoodle cookie contains both cinnamon and cream of tartar.
The cinnamon is what gives the snickerdoodle cookie its classic cinnamon flavor and lightly dusted color on top. The cream of tartar adds that teeny bit of tang that snickerdoodles are known for!
Ingredients for Chewy Snickerdoodle Recipe
The list of ingredients for a chewy snickerdoodle recipe is pretty standard:
Small Differences: egg yolk + cream of tartar + cinnamon
How can I make healthy snickerdoodle cookies?
All of my cookie recipes are made a bit healthier by using less sugar, better sugar (I recommend coconut sugar), and whole grain flour (I recommend einkorn).
What is a substitute for cream of tartar in snickerdoodles?
Cream of tartar is acidic, and the best substitute IN GENERAL is lemon juice (in a 1:2 ratio). HOWEVER, for these snickerdoodle cookies, there is no substitution.
Can you make snickerdoodle cookies without cream of tartar?
No. Using lemon juice will throw off the wet/dry ratio of ingredients and impart a lemon flavor that won't work well with cinnamon. If you don't have cream of tartar, I recommend these shortbread cookies or my classic sugar cookie recipe.
How to Make Snickerdoodle Cookies
The process for making snickerdoodle cookies is super quick and easy:
1. Beat butter and sugar; add liquids and beat well.
2. Add dry ingredients and stir JUST until combined.
3. Scoop the dough, roll in the cinnamon sugar topping, bake and enjoy!
Secrets for Easy Snickerdoodle Cookies Recipe
I've made MANY batches of this easy snickerdoodle cookie recipe, and I want to share a few lessons I've learned that make the recipe super quick, and extra tasty!
Use a paddle blade with a scraper. It's best if you scrape down the sides of the bowl often, and using a paddle blade with a scraper makes that a bit easier. Use a large baking sheet. I bought myself a set of USA baking sheets a couple years ago and I wish I had done it sooner! They've held up super well, don't warp or bend in the oven, and they can hold A LOT of cookies!
I like to use silpat mats on top of my baking sheets for quicker clean up and more evenly baked cookies. No more spreading or burnt spots!
This recipe uses one extra egg yolk, which makes snickerdoodle cookies extra soft and chewy. Be sure to save that extra egg for fried rice or the best scrambled eggs!
Other Easy Cookie Recipes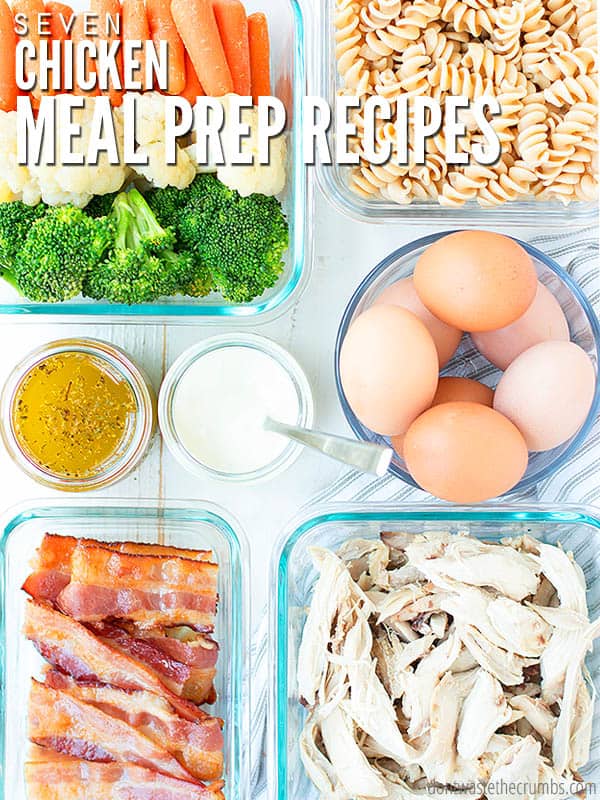 Chicken Meal Prep Plan
Sign up to get instant access to my Chicken Meal Prep Plan, complete with recipes and shopping list!
Snickerdoodle Cookies