Are you wondering where to buy chickens? Have you tried to find baby chicks locally, but couldn't find much variety? Learn the ins and outs of shopping online for your chickens with this guide for where to buy chickens online. Also explore my guides to raising backyard chickens and how to waterglass eggs!
When Mr. Crumbs and I (AND the kids) first started raising chickens to help save money on food, we bought them from the local Tractor Supply. We liked the convenience and simplicity of buying chickens locally since we could see the breed(s) and chicks they had available in person.
However, the inconvenient part about buying chickens locally was that they were limited in selection. Twice, in two states, we only had the option of ISA browns. There was one time I found just a few varieties – Easter Eggers, Olive Eggers and Ameraucana.
After sharing my experiences with fellow homesteaders and backyard chicken keepers alike, it seems that most feed stores (like Tractor Supply) tend to have fewer varieties of chickens, so you'll get only what they have available at the time.
Which isn't the worst thing in the world…
BUT, many people (including myself) have learned that there are many more varieties to be discovered if you buy chickens online from hatcheries (if you've never heard of this, don't worry – I'll tell you ALL about it below!).
Where to buy chickens online
How to choose a chicken hatchery
Before you buy chickens online, ask yourself this main question:
What is my purpose for these chickens (meat, eggs, or beauty & etc.)?
Next, start doing your research to find the top hatcheries that fit your needs.
I recommend doing online searches to find out about their reputation & history, read customer reviews, check out everything they offer (breeds, species & etc.) – and also order catalogs to explore the selection of breeds they offer.
Once you have narrowed down your search (honestly, I think most popular hatcheries are generally reputable) you will want to consider:
What varieties of breeds the hatchery sells
In addition to your more common breeds, many hatcheries sell the rare breeds that you might be interested in.
What your minimum order size is
Many hatcheries will offer a discount if you buy in bulk. But what if you want to add just a few birds to your flock? Some hatcheries offer a 6-bird minimum (I've even seen a 3-bird minimum), which is nice for when you want to round out your flock with a few more chickens.
Keep in mind, the smaller minimums may only be offered in the warmer months, as shipping in the winter months tends to be a bit more stressful for the chicks. The more chicks that travel together for warmth, the healthier they will all arrive.
Plus, your shipping costs could be higher with the fewer chicks you have, as the hatchery has to crate them differently for fewer birds.
The distance from the hatchery to your home
Chicks are able to ship in the mail, via USPS, because they have all they need to survive for up to 72 hours without food and water – from the day they hatch.
I think it makes the most sense to shorten that transit time – as much as possible – by choosing a hatchery that is closer, so they have a greater chance of being very healthy when they arrive at your home.
I recommend that you check for shipping restrictions with each online hatchery you are considering. Depending on the species of bird you are purchasing, (chickens, ducks, geese, turkeys & etc.) there are varying restrictions by state.
Ps…If you're close enough, you may not have to have your chicks shipped at all. Wouldn't it be great to visit your favorite hatchery in person to pick out your chicks and take them home right away?
If you want your chickens to be sexed
Be prepared to pay a bit more if you want your chickens to be sexed vs. ordering straight-run chickens. My best advice is not to order roosters specifically. Honestly, it is very difficult to accurately determine the sex of a day-old chick, so you are likely to get a rooster or two in your order anyway.
My favorite place to buy chicks online
We have purchased chicks from the Murray McMurray Hatchery two times! So far, it has been a great experience. They ship in very nice, reinforced boxes and the customer service has been very reliable.
For our first year, we ordered 50 meat birds, 28 layers and 2 roosters. After we ordered, McMurray emailed me when they shipped our chicks with an estimated arrival date.
One very important thing to remember is that you MUST pick up your chicks from the post office on that very day of arrival. After traveling for a couple days, chicks need warmth and water ASAP. Be sure to have an open schedule for the week of delivery, so you are sure to get there to pick your chicks up on the same day.
The pros of using Murray McMurray Hatchery:
There are lots of chick/chicken breed variations and other species like ducks, geese, turkeys & etc. Plus juvenile birds, game birds, and even homesteading supplies.
They offer a discount when you buy in bulk.
You can order now, schedule delivery and pay later. This is really helpful for when you are planning out the year and/or if you have multiple batches of birds (meat birds or layers).
Murray McMurray gives a "free chick" per order, which is super fun to see what you get! They also have "bundles" that you can select (ex: brown eggers, fryer pan special, etc.) to save money on your order.

Note: Other online hatcheries, besides Murray McMurray, may have these same types of promotions with a free chick in each order and bundle packages to save money.

If you choose to pay for sexed chicks, McMurray has a 90% sex accuracy guarantee. If you choose straight run, there are no guarantees what combination of sexes you will receive because they have not been sexed.
The cons of using Murray McMurray Hatchery:
Some chicks may die during transit, which did happen to us – we lost two. (So it's a good idea to over-order by a few, so you are sure to end up with the count of birds that you need.)
But they do have a refund/credit policy in this situation if you contact them by phone, during regular business hours, within 48 hours of arrival. Our refund became a store credit, which was super easy to redeem.
Note: Keep in mind that some breeds are more prone to dying, while others are hardier.
More things to consider for buying chicks online
Not every hatchery offers year-round shipping due to some important considerations:
Hens need ample daylight to lay eggs. If the hatchery you are interested in is located in a northern region, the hens likely will not lay enough eggs for production all year.
Shipping can be stressful for chicks, and if the weather is extra cold or there are winter storms in the forecast, hatcheries may not be shipping during those times to protect the health of the chicks.
Not all breeds will be laying eggs at all times. If there are specific or rare breeds that you are interested in, be sure to communicate with the hatchery about the fertilization cycles of those specific breeds. Then plan accordingly to be sure you can get the chickens that you want at the times that you want them.
FAQs for buying chickens online or local
How much does it cost to buy a chick?
Day-old chicks generally range from $4 – $35. Of course, it depends on breed, sex and whether or not you're getting bundle pricing. Be sure to check out bundle pricing to save money.
What is the best time to buy chickens?
Since the amount of daylight dictates the frequency that hens lay eggs, the best time to buy chickens is spring and early summer. As the daylight increases, the mother hens at hatcheries are laying more eggs.
What chickens are available at Tractor Supply?
In my experience, I have seen ISA browns, Easter Eggers, Olive Eggers and Ameraucana at Tractor Supply.
How many chickens should I start with?
Chickens are happiest in flocks, so I would start out with no less than 3 chickens. Of course, if you have the space and you're buying from a hatchery, I recommend exploring bulk and bundle pricing for the best option for your family / homestead.
Check out these other online hatcheries: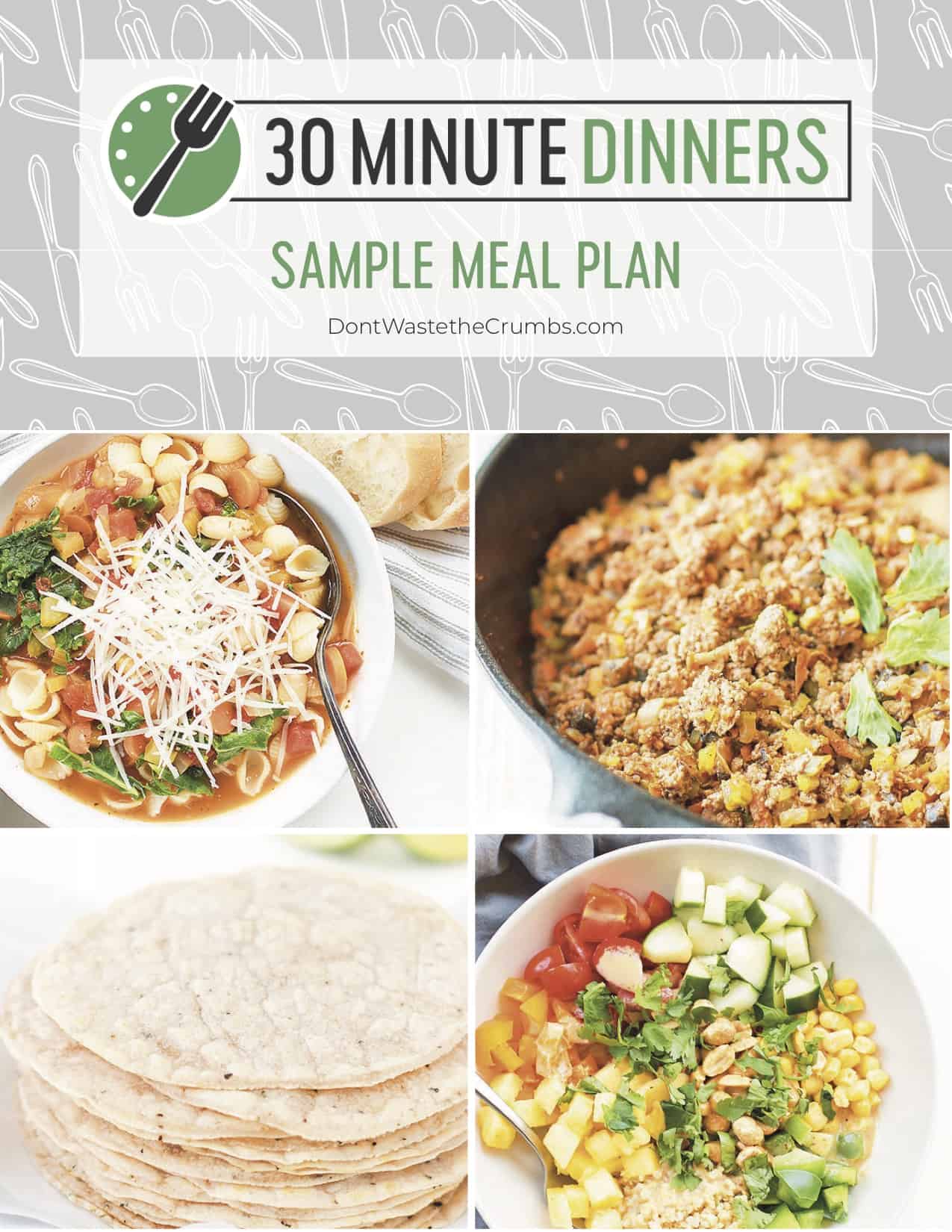 30 Minute Dinners Sample Meal Plan
Sign up to get instant access to my
30 Minute Dinners Sample Meal Plan
, complete with recipes and step-by-step instructions!