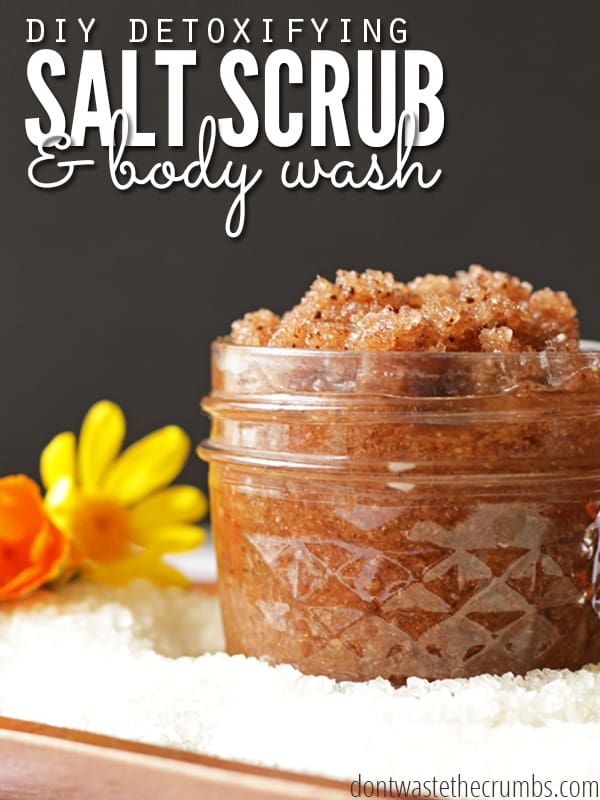 A few weeks ago, Mr. Crumbs planned a family hiking trip to one of our favorite mountains nearby. After looking at the map, we decided to take a route we had never taken before and hike to the very top. So we strapped on our backpacks, double knotted our shoe laces and off we went.
It had been raining on and off all morning, so we were already a bit damp to begin with. Then tack on the sweat that comes from climbing 1800 feet and we were practically drenched.
After fueling at the top, we changed course and took a different route down – one that was significantly steeper. A few slides on our tushes and several accidental steps in cow patties and we finally made it back to ground zero.
Just in time for more rain.
Needless to say, our shoes, clothes, jackets and backpacks were beyond filthy.
After we were all in the car and buckled up, I announced rule #1 to the family: As soon as we got home, everyone had to strip to their undies. Everything you take off – clothes, shoes and jacket – goes directly into the washing machine. No exceptions.
Who knows what sort of gross and nasty was embedded in the fibers and I wasn't taking any chances of it hiding out under a bed for a few months!
Then I made rule #2: After you stripped, go straight to the shower and scrub yourself clean of Snivley Ridge using this homemade detoxifying salt scrub. Because when you're marching through mud, poison ivy and cow poop, you need a bit of detoxifying on top of the scrubbing.
Why make a salt scrub?
I've been using a washcloth to exfoliate my face for several months now, but when you're coming home with grime glued to your skin, something a big more heavy duty is in order.
Salt scrubs are the perfect fit for heavy duty dirty jobs because salt doesn't dissolve as easily in warm water as sugar, and it's a bit more abrasive. Sea salt, in particular, draws out toxins and can help to relieve sore muscles (like the ones you get from climbing up a mountain!).
Does the brand of salt matter?
If you just want to scrub off dirt, then no, the brand of salt doesn't matter. Find the cheapest large granule salt you can find and call it done. (Table salt won't cut it though, just a heads up.)
If you're looking to scrub off dirt AND be healthier, then yes, the brand of salt DOES matter.
We fell in love with Redmond Clay when we were healing gum disease and took a firm stand against cavities, and we prefer Redmond Bath Salt for making our own salt scrubs. It's harvested from a sea bed that naturally contains over 60 trace minerals that our body needs to carry out all the "to do's" it's supposed to do. They don't add anything, nor take anything away, and can even be eaten (although I'd recommend using a salt grinder first!).
Besides soothing stiff, sore and aching muscles, the natural properties of sea salt and trace minerals found in Redmond Bath Salt also helps with:
Detoxification & Cleansing

Improving Circulation
Promoting Sound, Restful Sleep
Remineralizing the Body
Since bath salts on their own make for a tricky use-able scrub in the shower, they're most often combined with a nourishing oil. I prefer to use olive oil because it's liquid at room temperature (and the most affordable of healthy oils), and my skin is SO soft and smooth after a good scrub down! It's like a mini-healing session every week!
Make it more than just a scrub.
Making a salt scrub with high quality salt is a great start, but I like to add essential oils to beef up the benefits. Here are a few essential oil combinations to try out, depending on your skin type:
Normal: lavender, almond, orange, tea tree
Dry:

cedarwood, geranium, sandalwood, palmarosa, chamomile

Oily: lemon, lime, bergamot, geranium, cypress
Break-outs:

tea tree, geranium, lavender, patchouli

Combination: lavender, bergamot, orange, patchouli
If you prefer scrubs that come with aromatherapy benefits too, try one of these combinations:
Energizing: grapefruit + bergamot + peppermint (or the combinations Awaken or Clarify)
Happiness:

cypress + lemon + patchouli + rose (or the combination Joy)

Tranquility:

chamomile + rose + neroli (or the combinations Stress-free or Peace & Calming)
Of course essential oils are completely optional. You can use herbs or just a plain salt scrub – you'll still feel rejuvenated and squeaky clean!
Note: I really like Young Living essential oils and this is why however, I understand not everyone needs a subscription. Plant Therapy are a great runner up. You can find their shop here.
DIY Detoxifying Salt Scrub
Supplies
jar (re-purposed with the label removed is the most frugal option)
1/2 cup Redmond Bath Salt
1/4 – 1/3 cup nourishing oil (olive oil is most commonly used and most affordable,

but you can use almond oil, jojoba oil or vitamin E oil if you're sensitive to olive oil)

4-5 drops essential oils, as desired
Method
Measure bath salt into a large bowl.
Add 2 tablespoons of oil and stir well. You want the mixture to be saturated and smooth, but not goopy. Add additional oil as needed, but you likely won't need all of it.
Add essential oils as desired, if using.
Store in a jar with a tight-fitting lid. As a scrub, use approximately 1 tablespoon once a week. As a bath soak, use as often as desired. This recipe fills a 4 oz glass jar.
Note: Some olive oils have a strong fragrance that might counteract the aromatherapy that essential oils provides. If this is the case, you might want to consider a lighter oil. Also, the trace minerals in Redmond Bath Salt appear reddish in color. Have no fear, they won't stain your shower. Just rinse off with water!
Homemade Exfoliating Body Wash
Half of DIYers would take this salt scrub, apply it directly to the skin and scrub away. The other half would measure the salt scrub into a bath tub and soak their worries away.
But I needed something more middle of the road… definitely abrasive to scrub off the dirt and grime, but not when every last square inch is covered… You know, something for when we're just a "normal" amount of dirty.
My solution is to add a homemade salt scrub to my typical body wash to create a nourishing, homemade exfoliating body wash!
My typical body wash is actually extras of a big batch of homemade liquid face wash made with goat milk soap. My perfect ration is 1 part homemade salt scrub to 3 parts homemade liquid soap, but you can adjust the ratio so that it has the scrub-factor you're looking for.
Note: It's best to combine the salt scrub and body wash just before the shower, but you can make enough for two days worth. Depending on your body wash, the salt may begin to dissolve after two days. Test in small batches until you've found the perfect combination for you.
An Inexpensive Gift
I think one of my favorite reasons to love homemade salt scrubs is that they're so gift-able! If you're already making the scrub it for yourself, you'll have bath salts on hand. And since you're a foodie, you probably have some sort of oil on hand too. A little bit of essential oil, fresh herbs or extracts and BAM – you've got a homemade gift that ANY woman would love!
Buying bath salts in bulk is the most affordable option, and when you combine it with olive oil (50¢), you've got a homemade salt scrub (and a frugal gift!) for less than $1.40!
Do you use salt scrubs? What is your favorite scent?