Have you heard of Hammock Tracks?  It's a series of three blogs written by a very talented Savannah McQueen.  Besides having a beautiful name, Savannah has an eye for photography, homeschools her four children and has so many delicious recipes that I had a very hard time choosing just one for our recipe swap today.
To make me feel better about my indecisiveness, let me share just a glimpse of some of my options (and I dare you not to drool).
Glazed Doughnut Muffins
Artichoke and Cream Cheese Spread
Pumpkin Spice Cookies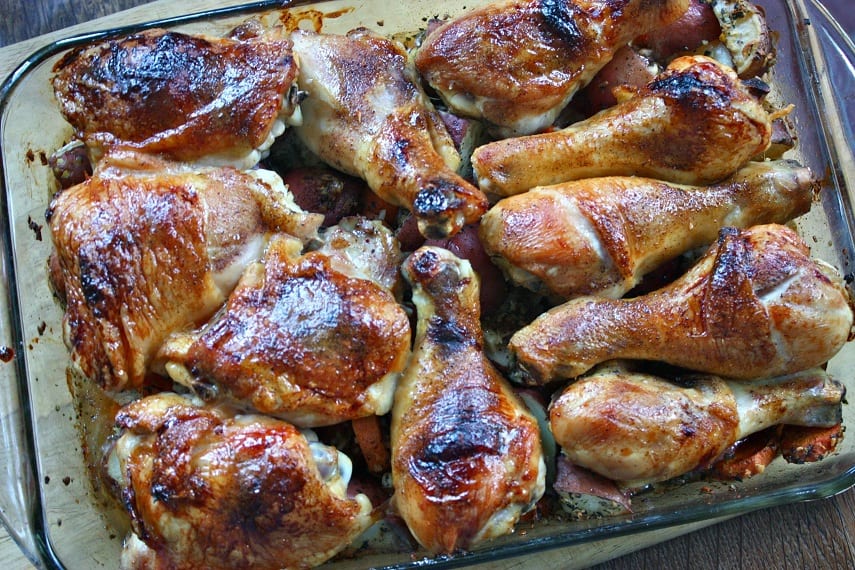 Honey and Molasses Roasted Chicken
Seriously?!  How am I supposed to pick just one?  I can't say no to a muffin or cookie that looks THAT good – does my waistline even have a fighting chance?!  The pictures alone are making my pants feel snug!
To answer the question on my waistline – nope.  Ultimately I chose a pumpkin cake that she developed out of the need for a birthday cake with a cocoa-barren pantry.  My version below has just a few changes to reflect what I had in my own pantry, but the integrity of her granny's birthday cake remains – moist and delicious.

Pumpkin Cake with Coconut
Ingredients
2 cups homemade pumpkin puree (or 1 15oz can of puree)
2 cups white sugar
1 cup coconut oil (or melted butter, slightly cooled)
4 eggs
2 cups all-purpose flour
2 tsp baking soda
1½ tsp ground cinnamon
½ tsp salt
½ tsp cinnamon
½ tsp cloves
1 cup shredded coconut
Instructions
Mix pumpkin, sugar, oil and eggs in a mixer until thoroughly combined.
Add remaining ingredients and combine well.
Pour into a greased and floured 9 x 13 pan.
Bake at 350 degrees for 35-40 minutes or until a knife inserted in the center comes out clean.
Savannah's original recipe calls for 1 tsp cardamom, but I didn't have any (hence the additional cinnamon and cloves).  She also topped hers with a cream cheese icing, but since this was a partial breakfast and partial lunch treat for the kids (and because there wasn't cream cheese in the fridge), I swapped out the icing for a simple decoration of a chocolate chip jack-o-lantern.
As written, this recipe is the ultimate birthday cake for those who love both pumpkin and coconut.  It has a wonderfully rich yet light flavor and a lovely hearty texture.  Everyone in the family – including the anti-pumpkin-eater – enjoyed this cake.  I'm already looking forwarding to making this cake again for a full-on breakfast fare!
Curious which recipe of mine Savannah chose to try? 

Head on over

and see for yourself!