We enjoy coconut rice so much, it's nearly a staple in our house!  It adds so much more flavor to all of our Asian dishes, a must-have on taco night and considering it's almost too easy to make, there's no excuse why you shouldn't try it yourself!
This is a simple, easy and delicious recipe for coconut rice.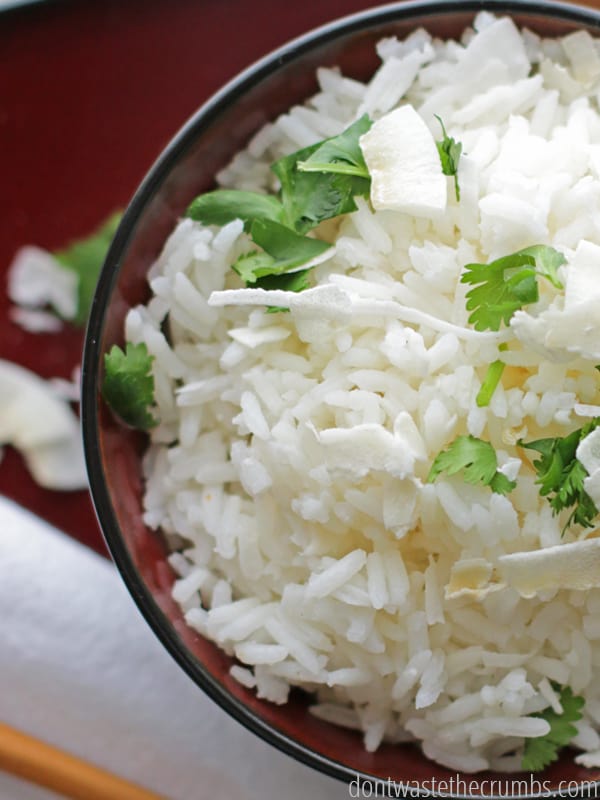 Coconut Rice
Instructions
In a medium saucepan with a lid, stir just to combine rice, water or milk, flaked coconut, oil and lime juice.
Bring to a boil, stir well once and cover with lid, reducing heat to low.
Let rice cook on low for approximately 15 minutes, or until all the liquid has been absorbed.
Garnish with cilantro, or mix it in. Enjoy!
We love coconut rice! Do you have a favorite twist to make ordinary rice extraordinary?
Disclaimer:  This post contains affiliate links.  By making a purchase through those links, you support the ministry of Crumbs without any additional cost to you. Thank you for supporting Crumbs in this way!  Read my full disclosure statement
 here
.