published by Tiffany Leave a Comment
Learn how to cook shrimp perfectly every time, from raw or frozen, using the Instant Pot! Faster than an oven & you can cook with the shell for shrimp cocktail!
There's something fun and refreshing about shrimp, don't you think?
It's very different from the Instant Pot honey garlic chicken, maple glazed pork chops and slow cooker beef ragu that are normally on our meal plans.
The only problem, though, is how to cook shrimp! There's a fine line between perfectly juicy and tender shrimp and tough and chewy shrimp. When you're spending your hard-earned grocery dollars on shrimp – even when it's on sale – you surely don't want to waste it!
Let me show you my favorite method for cooking shrimp – the Instant Pot!
published by Tiffany Leave a Comment
Easy tutorial showing how to freeze strawberries. Includes natural produce wash recipes, how long you can freeze them & ideas to use frozen strawberries.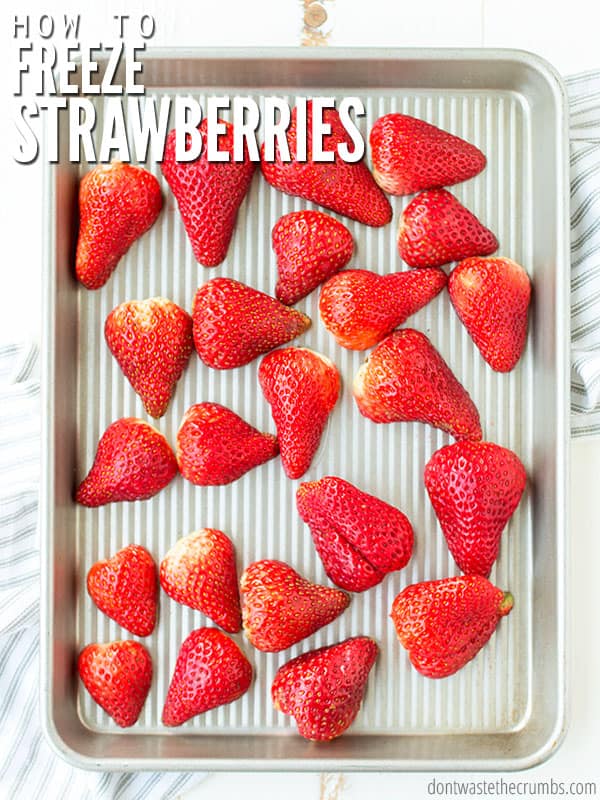 Have you ever found a sale on strawberries and couldn't help but buy a million pounds?
Ok, so maybe you didn't buy a MILLION pounds, but I bet you bought a lot knowing it was a good deal and that you were saving money by buying when the price was low, right?
The only catch is, how can you save those strawberries for LATER when the price goes back up?
My go-to option is the easiest and cheapest option – let me show you just how to freeze strawberries!
How to get the smell out of towels, including front load washer. Whether mildew or musty or mold or just smelly, here are 5 methods to get rid of the smell! Just like tough stains need a specific laundry stain remover, sometimes your stinky kitchen towels need some extra love too. You've been there, right?Click to Continue »