Enjoy this fresh mango salsa recipe with chips, salmon, fish, chicken, or use in tacos! You can make it with or without cilantro/avocado/tomato for an easy dinner.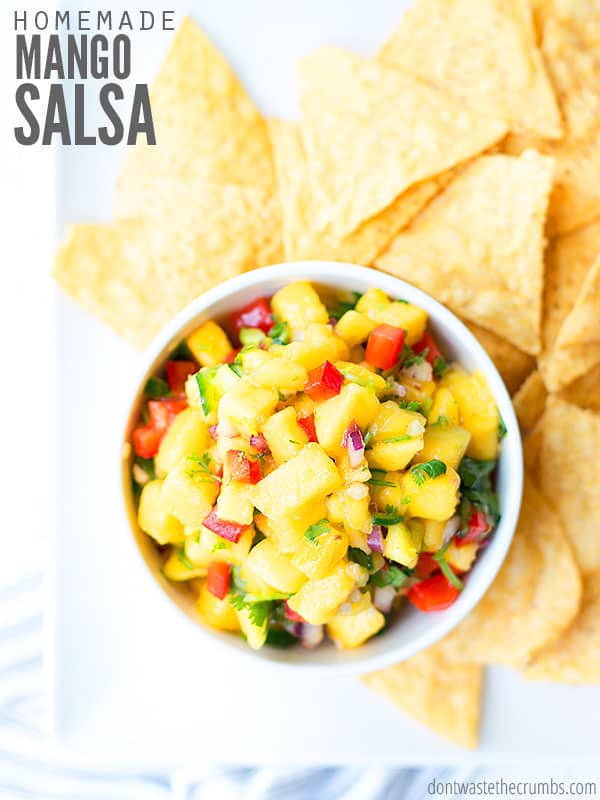 Have you ever gone out for dinner and had something that was so good, you couldn't help but want to lick your plate?
That's how I feel about mango salsa. Long after the homemade tortillas and shredded chicken is gone, I'm still spooning mango salsa on my plate.
Yes, it's that good!
Learn the easiest method for how to cut a mango without peeling it! My favorite hack to cut it in half, slice it or dice it, without a glass or cup!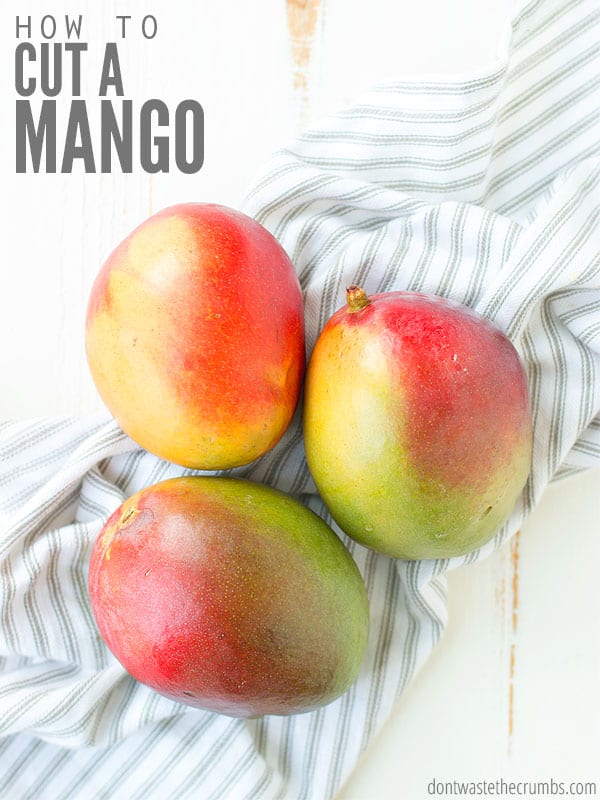 As much as I love the convenience of prepped food items at the grocery store (I'm looking at you, bag of coleslaw mix!), I know that doing the work myself almost always saves me money.
Knowing how to do a few basic things in the kitchen – like how to cut a pineapple or how to freeze blueberries – means big savings over time.
Today, let me show you one of my favorite easy tutorials – how to cut a mango!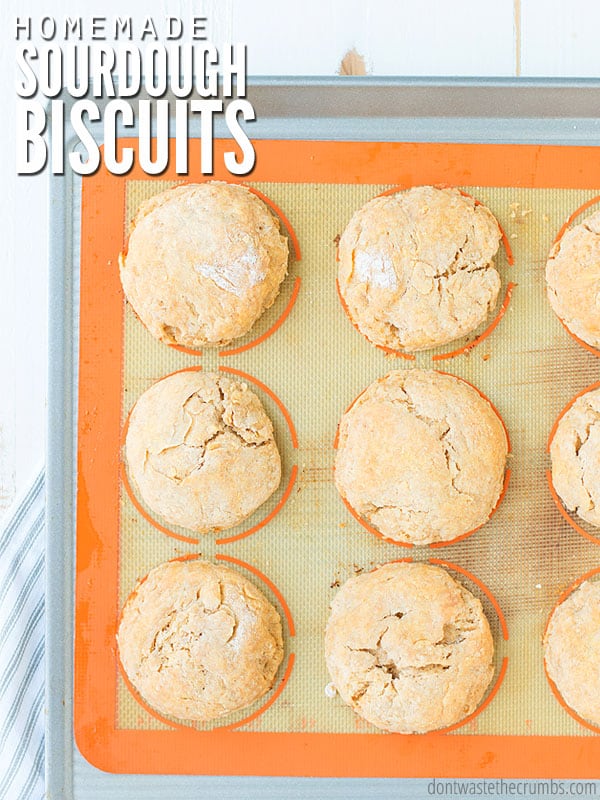 Make this buttery sourdough biscuits recipe in minutes, not overnight! Use whole wheat, spelt or even Bisquick, and can be made ahead for the refrigerator! Knowing how much we spend on food every month, I absolutely hate throwing anything out. That includes any sourdough starter discard that I may happen to have. I generally saveClick to Continue »