Learn how to make powdered sugar with this simple, 2 ingredient recipe! Save money on confectioners' sugar by making it with a blender or coffee grinder. One of the many ways you can use a blender!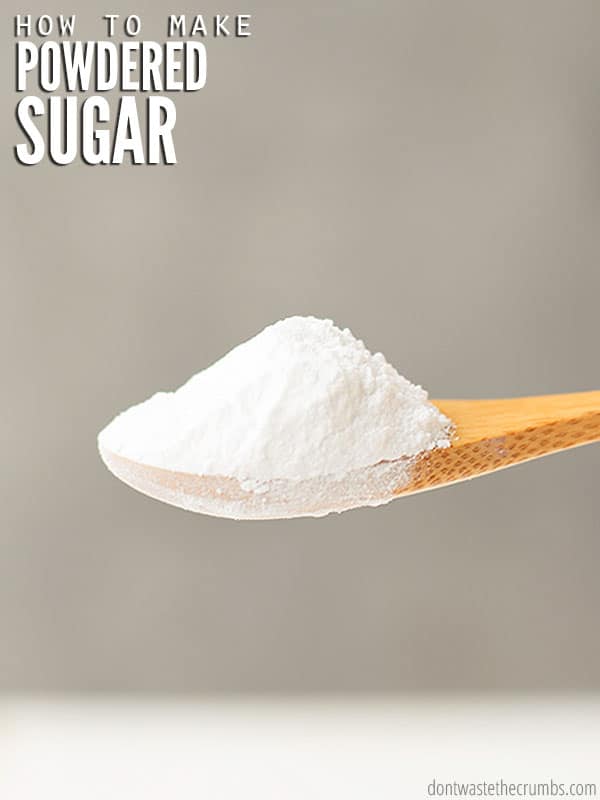 I love it when I'm able to do something myself and save tons of time and money (click here for more on saving money).
Like cutting a whole pineapple? That's $5 saved.
Or making my own oat flour? That's 30 minutes AND $3 at least because I'm not driving to Whole Foods through Atlanta traffic.
Even homemade apple cider vinegar. What else are you going to do with apple cores and peels other than throwing them away?!
For the same reasons, I've been making another baking staple for years – here's how to make powdered sugar!
Looking for an substitute for sweetened condensed milk? Try this homemade recipe with 7 different sweetener options! An easy DIY that you can make ahead for the holidays.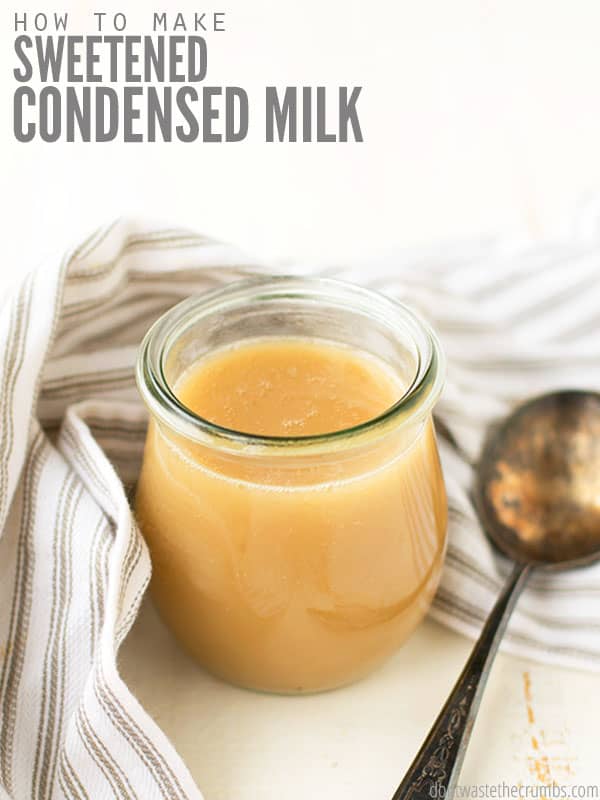 The temptation to buy canned goods and pre-packaged items tends to come in waves.  Right now, with Thanksgiving just around the corner, it's a tsunami.
My half of the Thanksgiving menu is nailed down:  smoked turkey, slow cooker cranberry sauce, healthier sweet potato casserole, homemade cloud rolls, vanilla bean cheesecake apples and pumpkin pie.  With six dishes to make within a 3 day window (and high standards set for every single one of them), taking the easy route and NOT making everything from scratch sounds really nice…
Basic slow cooker cranberry sauce recipe with fresh cranberries & oranges – no sugar! Use cinnamon, homemade vanilla extract and/or bourbon to make it unique. This is hands down the best cranberry sauce recipe ever. Better than Ocean Spray, better than Alton Brown, you'll never go back to canned cranberry sauce again!  Growing up, cranberryClick to Continue »