published by Tiffany Leave a Comment
Easy tutorial showing how to freeze strawberries. Includes natural produce wash recipes, how long you can freeze them & ideas to use frozen strawberries.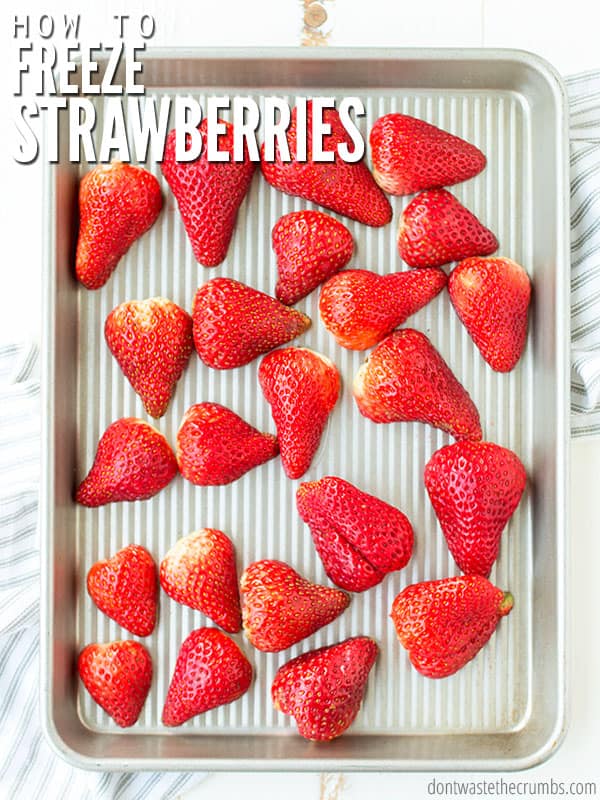 Have you ever found a sale on strawberries and couldn't help but buy a million pounds?
Ok, so maybe you didn't buy a MILLION pounds, but I bet you bought a lot knowing it was a good deal and that you were saving money by buying when the price was low, right?
The only catch is, how can you save those strawberries for LATER when the price goes back up?
My go-to option is the easiest and cheapest option – let me show you just how to freeze strawberries!
published by Tiffany 5 Comments
This is the best banana bread recipe that's healthy, easy to make and moist! There's no butter, add walnuts or chocolate chips or even make muffins instead!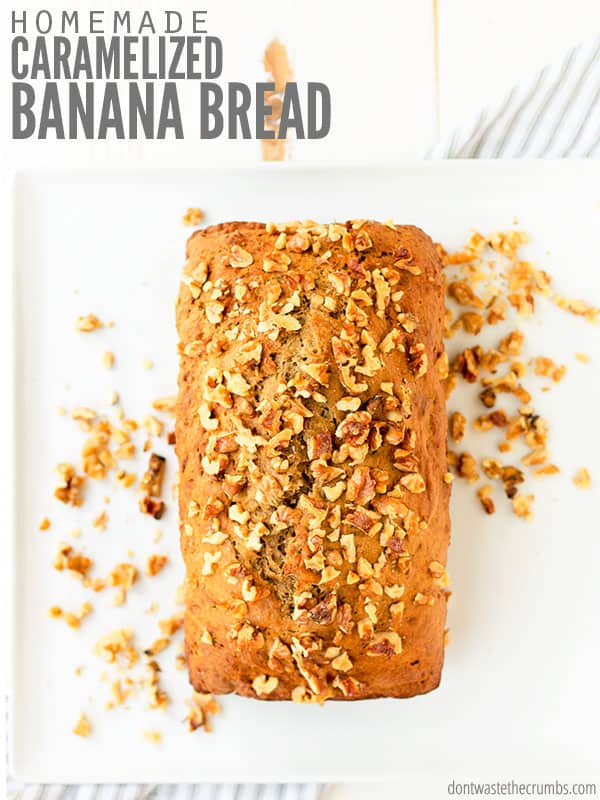 We eat a lot of bananas. They're cheap all year long and easy to consume. High fives for a no-cook snack!
The problem, though, is they often go brown before we can eat them all – ESPECIALLY when it's warm outside.
In the past, my go-to recipe has been this banana muffin recipe. If I'm feeling extra sassy, I'll make chocolate chip banana bread muffins.
But when I came across a caramelized banana bread recipe, I was intrigued. I mean, how could anything that has been "caramelized" taste bad?
This post contains affiliate links. Disclaimer:  I am not a professional.  I am the average consumer who has gone through the process of becoming debt free.  This was our method, and I hope it is useful to anyone looking for "real-life" budgeting advice. Wow – can you believe that we're almost done?  We've covered aClick to Continue »