published by Tiffany 1 Comment
This healthy slow cooker blueberry cobbler is SUPER easy and so good! You can use cake mix or Bisquick, fresh or frozen berries, plus there's a gluten-free option.
Don't you love it when you can toss dinner into a slow cooker and call it done? What I think might be even better though, is tossing DESSERT into a slow cooker and calling it done!
My favorite peach cobbler recipe is a dump dessert, meaning I can dump it into the slow cooker and walk away and it will be ready for me whenever I want.
With blueberry season though, I wanted to do something with all the freshly picked blueberries we have… which means this slow cooker blueberry cobbler recipe!
published by Tiffany Leave a Comment
Learn how to freeze blueberries, the right way, so they don't get mushy! Plus I've included tips on how to thaw frozen blueberries. This method works for strawberries and blackberries too!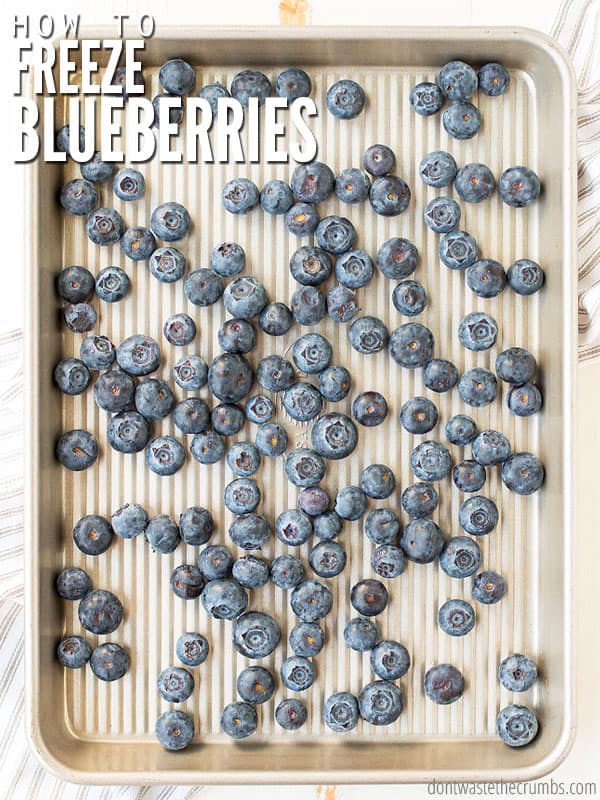 My dad has a video of my son eating blueberries hand over fist when he was just 9 months old. He loved them so much, he literally couldn't stop eating them!
I feel the same way about blueberries, and can't help but fill my cart when they're on sale in the peak of blueberry season. The kids can eat as much as they want, but I also make sure to put some up so we can enjoy blueberries long after the season has ended.
My go-to method for preserving blueberries is freezing them, so I want to show you my step-by-step tutorial for how to freeze blueberries!
Believe it or not, going over budget was a good thing for me.  I learned that I needed to be a better planner for the "little things" that I often buy for the pantry.  I also needed to broaden my horizons and try new stores. Enter the enchanted and majestic Trader Joe's. 🙂 Somehow, societyClick to Continue »