published by Tiffany 2 Comments
I think everyone needs to have a few recipes in their back pocket.
You know, for the times when you're totally in a pinch for time / money / energy but you still need a dessert to bring to a luncheon / potluck / Christmas party?
Yep, for cases like these, you need no-bake brownie bites.
published by Tiffany 7 Comments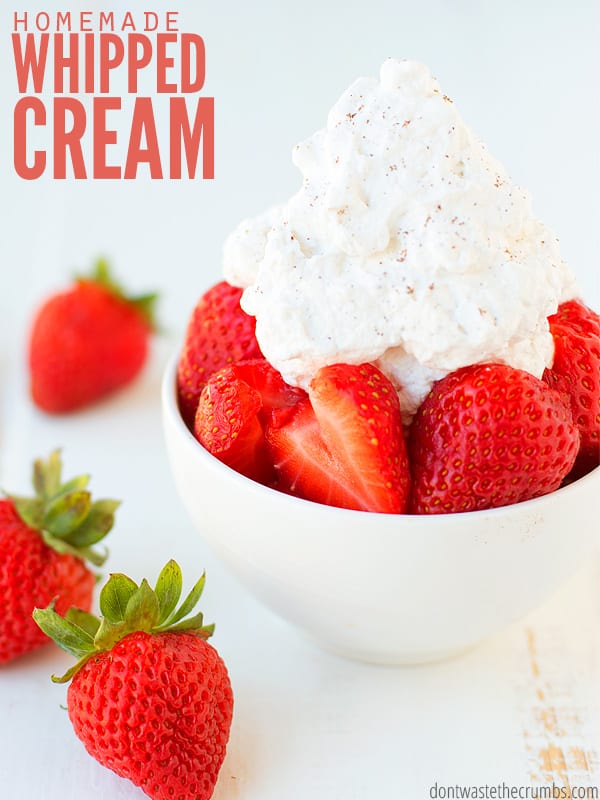 I have to confess that I feel kind of silly writing up a homemade whipped cream recipe. It's one of those things that you think everyone knows how to make, except that they don't.
I mean, I personally went 25+ years without knowing how to make it… I was clueless until my step-mom showed me how to make this same whipped cream recipe one afternoon.
I made dessert for family dinner. Probably something like triple fudgy brownies, slow cooker peach cobbler, or cast iron blondies – this was a few years ago so I don't quite remember what it was.
But I do remember saying, "I'm sorry I didn't bring whipped cream!" and she said, "Don't worry, let's make some!"
This post contains affiliate links.  Today is Tax Day – the official deadline to have your 2011 taxes prepared and submitted… that is unless you file an extension… or have never paid any taxes before… or you fall under some other rare exclusion that is really only known to the person that actually wrote theClick to Continue »