published by Tiffany Leave a Comment
This is the best banana bread recipe that's healthy, easy to make and moist! There's no butter, add walnuts or chocolate chips or even make muffins instead!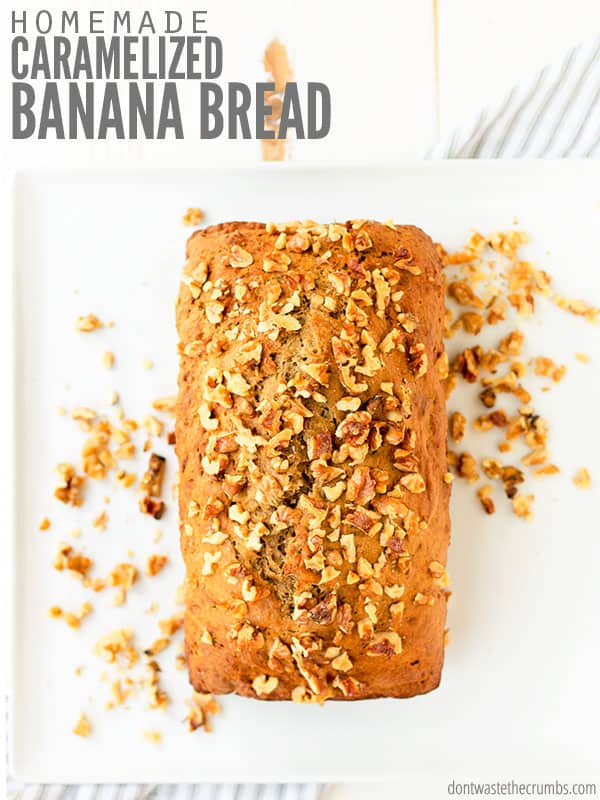 We eat a lot of bananas. They're cheap all year long and easy to consume. High fives for a no-cook snack!
The problem, though, is they often go brown before we can eat them all – ESPECIALLY when it's warm outside.
In the past, my go-to recipe has been this banana muffin recipe. If I'm feeling extra sassy, I'll make chocolate chip banana bread muffins.
But when I came across a caramelized banana bread recipe, I was intrigued. I mean, how could anything that has been "caramelized" taste bad?
published by Tiffany Leave a Comment
Make this buttery sourdough biscuits recipe in minutes, not overnight! Use whole wheat, spelt or even Bisquick, and can be made ahead for the refrigerator!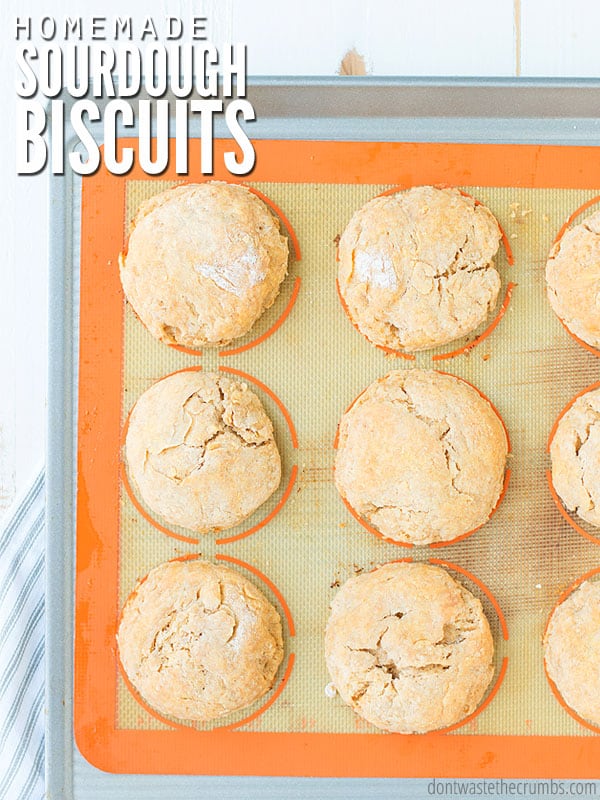 Knowing how much we spend on food every month, I absolutely hate throwing anything out. That includes any sourdough starter discard that I may happen to have.
I generally save all of my leftover sourdough starter and keep it in a jar in the fridge for this sourdough pancake recipe, but what am I supposed to do if we end up not making pancakes one weekend?
That's when you make sourdough biscuits. They're soft, buttery and have that signature sourdough tang. Plus they're quick to make and a great way to not waste any of that leftover sourdough!
Welcome to Food Wars, where we break down store-bought products and compare them to our homemade counterparts.  Judging is based on ingredients, nutrition, cost and taste.  This month's challenge is buttermilk bread.  Let the battle begin! Until a month ago, I was like most Americans and I bought my bread at the store.  We ranClick to Continue »