published by Tiffany Leave a Comment
It feels like eons ago when I made my first batch of elderberry syrup.
I made it, LOVED it, and loved how it helped to keep my family healthy despite my mother-in-law catching and bringing "the crud" at her 50th high school reunion to our house even more.
You guys loved it too, but I kept getting the same question over and over again: How can we make these into gummies?
Friends, let me show you how to make elderberry gummies!
published by Tiffany 7 Comments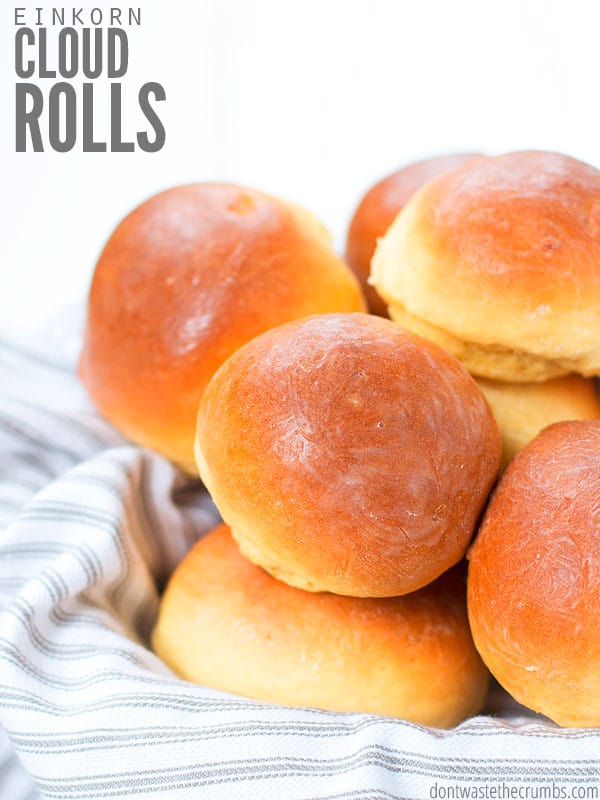 Do you remember these light and fluffy dinner rolls I made way back when? They were one of my first experiments with einkorn and they are MIND-BLOWING delicious and they are worth every single one of the many ingredients and steps.
But sometimes you still with a light and fluffy dinner roll without all the hoopla, right?
That's where this cloud dinner roll recipe comes into play.
My grocery budget is $300 each month for a family of four – two adults and two kids.  This real food budget includes food, toiletries, household items as well as health & beauty products. It's the half-way mark of the month and that can only mean one thing:  we're counting the crumbs. While our mealsClick to Continue »