published by Tiffany 7 Comments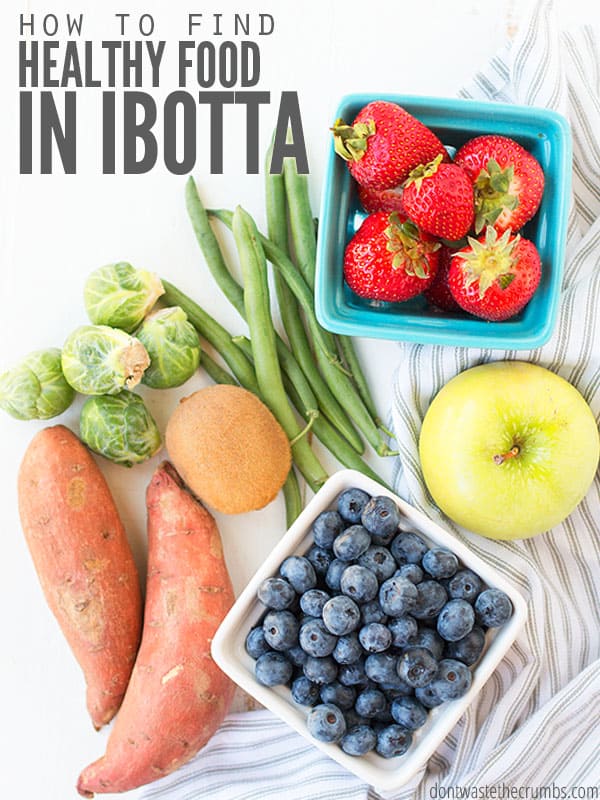 I don't keep it a secret that I quit using coupons years ago because there weren't many coupons for healthy foods back then (and because it took WAY too much time).
I still don't use coupons (unless Kroger sends them to me), but manufacturers have caught on that there are a lot of people are trying to save money AND eat healthier too.
So instead of coupons, I use just one app that has consistently saved me TONS of money on healthy food: Ibotta.
published by Tiffany Leave a Comment
We all know that eating leftovers is a great way to save money, right? But sometimes eating leftovers is just boring.
Or unappetizing… like the case of leftover oatmeal.
I recently learned how to make leftover oatmeal cakes – thick slices of oatmeal that are pan-fried in butter and drizzled with syrup. They're crispy on the outside, soft on the inside and so delicious you never would have thought leftover oatmeal could taste so good.
Until this recipe for chocolate leftover oatmeal cake. Hold on to your hats friends, your oatmeal making days are about to multiply because this cake is AMAZING.
This post contains affiliate links. When did oatmeal get so expensive?!  Last time I checked the price of plain, old-fashioned oatmeal it was $2.50 for 8 servings at Walmart.  That will last a family of 4 merely two days and at 150 calories per serving, you'll need to add something to that meal in orderClick to Continue »
My kids adore muffins. We make zucchini muffins with apples and carrots in the summer and freeze the raw muffin batter with this method so we an enjoy them after zucchini season is over. When both fresh zucchini and frozen zucchini muffins are long gone, this recipe for banana chocolate chip muffins becomes our staple.