published by Tiffany Leave a Comment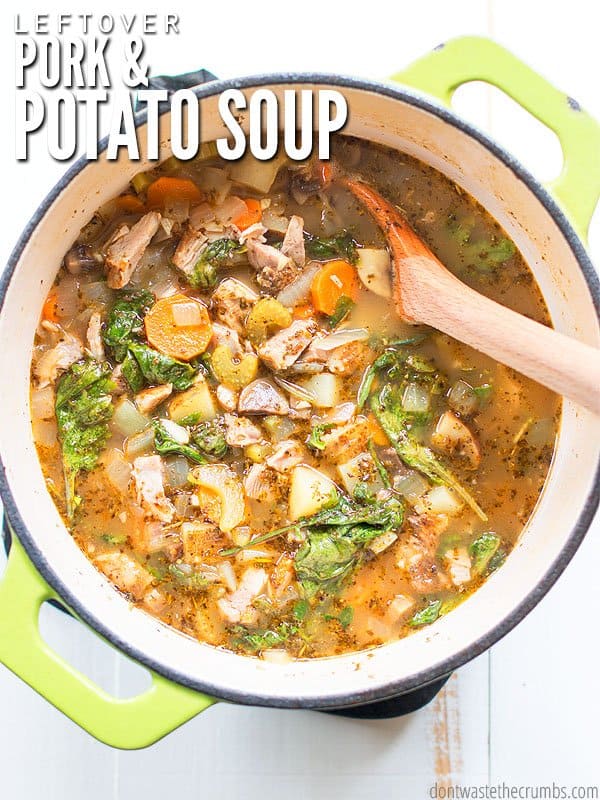 It feels weird to say this, but the one thing I've missed on the Whole30 was soup.
Many of our favorites – tomato basil soup and tortilla soup and chicken noodle soup and minestrone soup – are off limits. Sure, I could make substitutions and whatnot, but to be honest, tortilla soup just isn't the same unless you're topping it with sour cream, chips and cheese in my book.
But, when you DO have a craving for soup, are on the Whole30 and you need to use up leftover pork, you do what comes naturally – you make this pork and potato soup recipe!
published by Tiffany 6 Comments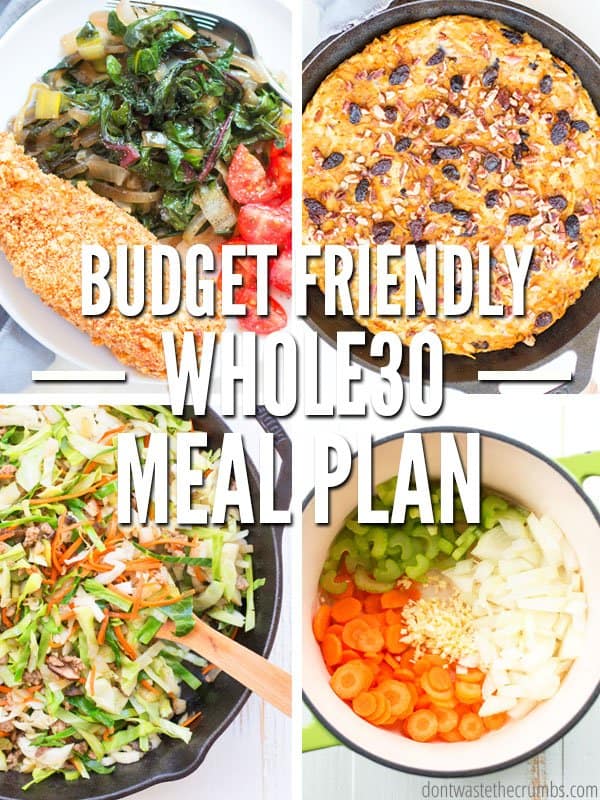 I've been talking a lot lately about the Whole30, which makes sense. When you're on the Whole30 your life pretty much revolves around your meals… planning, prepping, cooking, cleaning up… this coming from a FOOD BLOGGER and already plans, preps, cooks and cleans more than the average person… oy vey.
(If you haven't heard of the Whole30, it's an elimination diet. No grains, gluten, soy, dairy or sugar for 30 days. And no look-alike foods either, like eggs + banana = pancakes. Read more about it here.)
Having a plan in place before you begin is vital to success on the Whole30, so I took the best meals we've made, lots of lessons learned and created a Whole30 meal plan I think you'll love!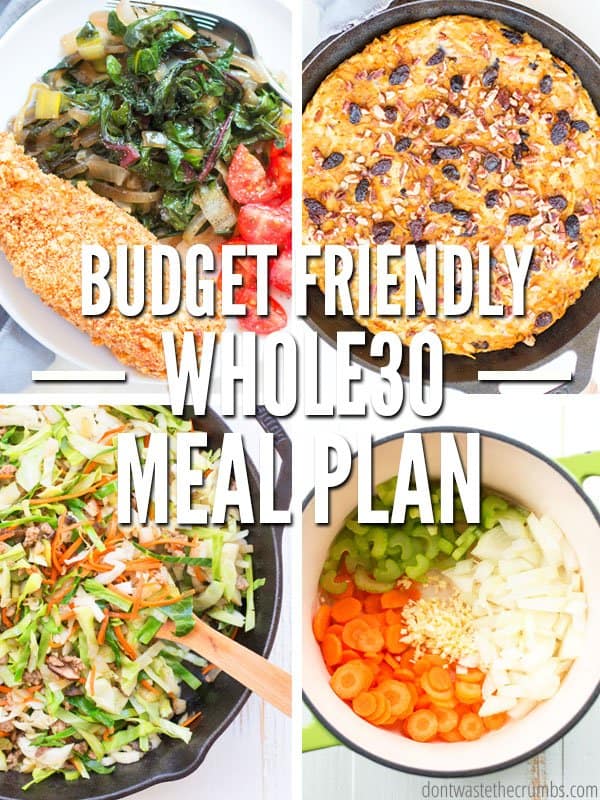 This post contains affiliate links. Disclaimer:  I am not a professional.  I am the average consumer who has gone through the process of becoming debt free.  This was our method, and I hope it is useful to anyone looking for "real-life" budgeting advice. Remember our motto from our very first day? If it doesn'tClick to Continue »