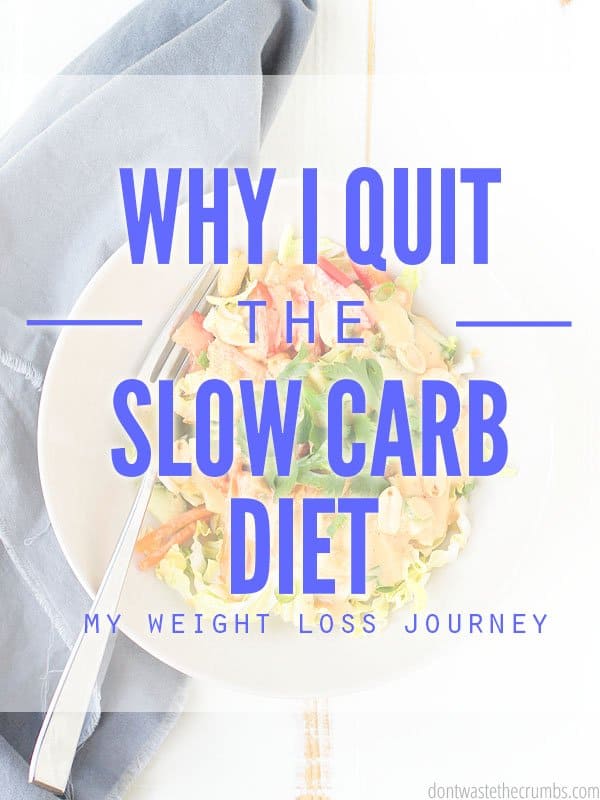 Earlier this summer, while the kids were visiting their grandparents, Mr. Crumbs and I ditched our phones and computers and fled the country on a big boat.
A few months before that, I started running regularly again and started following the slow carb diet in hopes of feeling a little better about how I looked in my swim suit.
I want to share some of the pros and cons to the slow carb diet, and what I'm doing now instead. But first, it's important for you know that my weight has always been a struggle for me.
(Heads up, this is a long post. I recommend pouring that cup of coffee now.)
You see, I'm only 5 feet 1 inch tall. That means gaining just 5 holiday pounds is very evident on my petite frame.
Just to clarify, I've never tried to be "skinny." In fact, I firmly believe that neither the size of your pants nor the number on the scale should be the sole determining factor of how healthy you are.
But I do want to be healthy – for myself and my family.
And I want to feel good, confident in my clothes. I don't want to hide behind baggy t-shirts and zip-up hoodies.
My heaviest, non-pregnancy weight was 150 lbs. I was in my early 20s. I had just landed my first post-college job, was living on my own with a roommate and thoroughly enjoyed eating what I wanted, when I wanted.
And according to this BMI calculator, I was "overweight," dangerously close to "obese."
After seeing pictures of myself in a bathing suit at a family wedding, I quit eating peanut butter and saltines before bed. I measured and/or weighed ALL my food and exercised regularly. After about 6 months, I had lost around 15 pounds.
Although this was a huge accomplishment, I still didn't feel confident in my own skin. And that stupid BMI calculator still had me in "overweight."
Mr. Crumbs married me despite my flaws and for the first 6 months of our marriage, I was diligent in portion control, almost to the point of obsessive. I had a glimpse of what "fit" felt like, and I didn't want to give it up. My obsession over calories and long evening walks helped me lose another 5 pounds or so.
Finally, I felt pretty in my clothes. My size 10 jeans were comfortable instead of constantly pinching my belly. I didn't feel the need to "suck it in" in all my clothes, and THAT was so freeing!
And then there were two pink lines.
As any woman knows, pregnancies only contributed to the weight gain roller coaster. But I surely didn't help the matter either.
I ate whatever I wanted with my first pregnancy. Morning sickness won out over eating anything remotely healthy. This was before we switched to real food, and I confess that frozen blueberry waffles were a breakfast staple.
"Eating for two" meant throwing portion control out of the window, having second helpings whenever I wanted and gaining 40 pounds.
This was a lot of weight for my small frame, and around 36 weeks, my doctor gently suggested that I try not to gain anymore weight.
Not wanting to repeat history, I was much more careful in my second pregnancy. I began cooking from scratch and craved juicy green apples like there was no tomorrow. I still gained 40 pounds.
I nursed both kids, and thankfully lost all the weight – and then some – in both pregnancies.
But soon the nursing stopped, routines kicked in and I gained some of the weight back.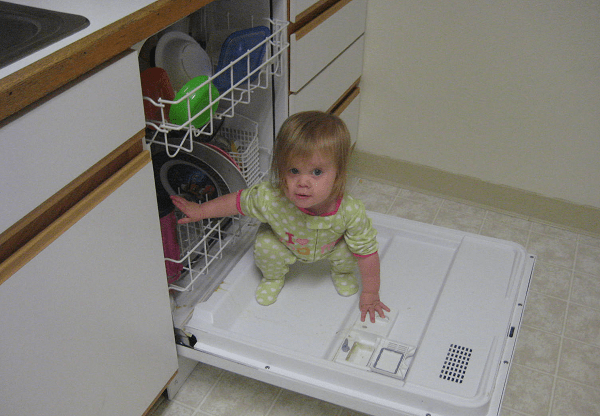 I was fine for a few years. Keeping up with an infant and a toddler was enough to keep my jeans fitting nicely.
Then as we slowly transitioned to real food, I actually lost more weight. This was a very pleasant surprise, considering there was ZERO time for exercising regularly.
And this was the status quo for a long time… and then I started a blog.
There's this inside joke among bloggers, called "bloggers butt."
You see, blogging means typing on a computer. For most people, typing on a computer means sitting on your butt. The only exercise you get when you're sitting and typing is in your fingers. And sadly my friends, that won't help your waistline.
For the first year or two, the weight gain from blogging was very gradual and almost negligible. I mean, I was only "working" for a couple hours a day during nap time. It was no different than if I had been sitting on the sofa watching a show instead, or knitting or scrapbooking during those precious quiet times.
When my pants got tighter, my fix was simple: cut back on snacking.
This worked for a long time, but somewhere around the time I turned 35, it just wasn't enough.
Looking at my days as a whole, I was eating well. I was eating enough, and not too much, of good healthy food.
But I wasn't moving nearly enough. Between homeschool, blogging, eating, and relaxing with my husband at night, I found myself sitting for half of my waking hours. The other half were on my feet, but cooking dinner and doing laundry isn't hardly enough to get your heart rate up.
So I started running.
In California, we lived very close to a paved bike path. For three days a week, the kids rode their bikes while I logged miles.
Now, I should clarify (again) that I am NOT a natural born runner. In fact, I'm not a very "physically active" person at all. I hated gym class in middle school. High school marching band got me out of PE for four years. In college, I took 2 semesters of bowling, and 2 semesters of swimming.
I think I have an aversion to sweating…
The fact that I took up running is huge, and I think my parents thought I was kidding when I talked about running. That is, until I started losing weight.
It was like the sky had opened up and the weight loss fairies descended. I had found the ticket to losing weight! All I had to do was exercise!
And yet, as history repeats itself, with every up comes a down.
My step-mom was diagnosed and later died of cancer.
For 3 long winter months we lived in a drafty one-bedroom apartment with California clothes. Cooking from scratch felt impossible, running was the furthest from my mind and I started blogging full-time.
More sitting + less moving + more convenience food = weight gain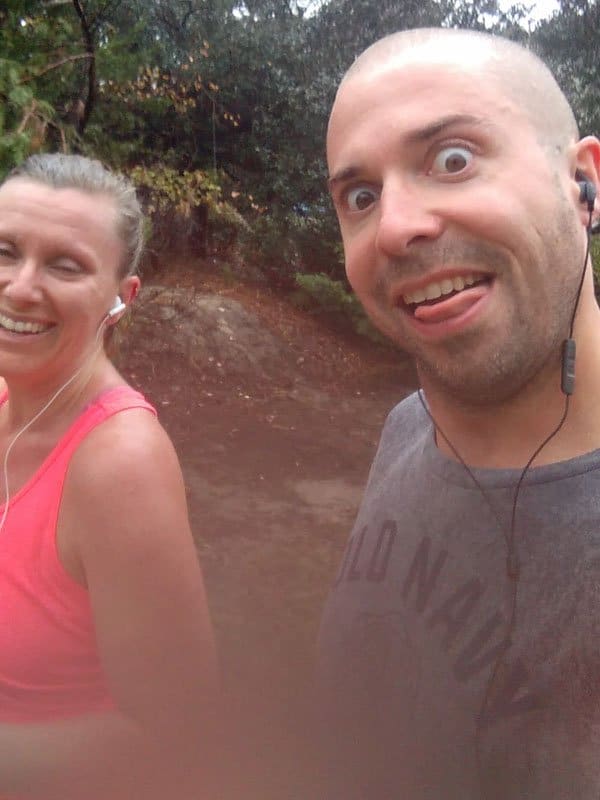 We moved into a rental house that Spring. My sweet husband had gently suggested that I take up running again. He noticed an improvement in my mood and the confidence I felt inside from fitting into my clothes could be seen from the outside… when I exercised regularly.
It wasn't until I ate nearly 1/3 of a Costco-size jug of "Deep South Praline Pecans" (THEY'RE LIKE CRACK I TELL YOU!) that I caved and followed his advice.
Slowly but surely, the weight trickled off again. With a consistent diet and consistent exercise, I was able to keep it off for several months.
Even when I was sitting more than usual, creating and sharing my e-course Grocery Budget Bootcamp, I was able to move enough to maintain my weight.
But something happened a few months later. The weather got colder, exercise dwindled, and my full-time job was my making blogger's butt (or more aptly, blogger's belly) harder and harder to manage.
In an effort to stop the cycle of weight gain and weight loss, I looked into different eating methods that made weight management easier.
Hence, the slow carb diet.
What is the slow carb diet all about?
In short, you are allowed to eat anything that isn't white, or that can be white, on the slow carb diet. A few foods on the no-no list:
potatoes
bread / pastas
rice
dairy, including yogurt and cheese
sugar
Instead, the author behind the diet recommends eating the same few meals, over and over again, especially for breakfast and lunch (according to this article).
Basically, you choose one from each of the following categories for your 3-4 meals every day:
Proteins
Egg whites with 1-2 whole eggs for flavor
Chicken breast or thigh
Black beans
Beef
Pork
Fish
Legumes
Lentils
Pinto beans
Red beans
Soybeans
Vegetables
Spinach
Mixed vegetables (including cruciferous veggies)
Sauerkraut, kimchee
Asparagus
Peas
Broccoli
Green beans
There are a few other tid-bits to the diet too, like eating 30g of protein within 30 minutes of waking up, dedicating one full day as "cheat day," and keeping snacking to a minimum (even if it's a food that's ok to eat).
I won't get into the nitty gritty of the diet here, because that's not the purpose of this post. If you are interested in learning more about the slow carb diet, I recommend The 4-Hour Body by Tim Ferris.
If you're interested in learning more about the pros and cons about the slow carb diet, read on.
Pros to the Slow Carb Diet
You eat more beans.
Beans are SUCH an incredible source of nutrients that everyone should aim to eat them every day. But this isn't necessarily realistic… unless you're on the slow carb diet!
While on this diet, I ate beans at least twice a day. I ate slow cooker refried beans every day for breakfast, and lentils for lunch. If it was possible to add beans to dinner without messing up the flavors on my plate, I ate them there too.
You eat more green vegetables.
Aside from the occasional omelet and spinach in my smoothies, I usually don't eat vegetables at breakfast. The slow carb diet changed this, and breakfast regularly included spinach or broccoli. It was weird at first, but it was nice knowing I got a full serving of veggies at the start of the day.
Plus, it helped keep our food waste to a minimum. Those random vegetables always made it to a plate!
Breakfast and lunch were a no-brainer.
As I mentioned, you're encouraged to eat the same thing at breakfast and lunch, and it was nice to not have to think about what to make for breakfast every day!
Cons to the Slow Carb Diet
My favorite green maca smoothie is off limits.
Y'all, I love smoothies. So much so that I wrote a book about them!
But on the slow carb diet, you can't have milk, yogurt or bananas. That meant my favorite smoothie was a no-go.
It's certainly not the end of the world, but that's how I took my daily dose of grass-fed collagen and maca – two supplements that I consider important to my well-being. Without the smoothie, I felt stuck for both of those supplements.
(Read more about why I take collagen and maca in this post.)
You can't have yogurt.
Yogurt has so many benefits to your gut, that it felt counter-intuitive to NOT be able to eat it on this diet. It's not like I'm a massive yogurt fan either – I rarely eat it plain and only put ½ cup in my smoothie.
Still though, I don't like being told I can't eat something that I know is very good for me.
You can't have any fruit.
Just like I know yogurt is good for me, so is fruit. I don't like being told I can't have ANY fruit at all – not even the lower-sugar ones. It just feels wrong.
And, this went against one of our family goals to eat more produce than pantry foods and meat.
I felt like an outsider at dinner.
It didn't matter what I made for dinner, I always felt like I couldn't eat it. I had to re-think almost everything I made and it made cooking dinner frustrating and annoying. That's not good when you're feeding a family AND you're a food blogger.
It didn't support my marathon training.
I'm training for a marathon, and when you're running 10+ miles on a Saturday morning you need a little more than scrambled eggs and refried beans to get you through.
Ideally, a slow-digesting carb like steel cut oatmeal would be best. Then you replenish post-run with a quick-digesting sugar like a homemade larabar. Neither of these are allowed on the slow carb diet and I couldn't find a suitable work-around that allowed me to feel satiated AND full of energy.
Cheat day didn't work with my routine.
You could say that if my long runs are on Saturday morning, then Saturdays should be my cheat day. Then I could eat all the homemade energy bites I wanted.
But then what about pizza on Fridays?
You can call this petty, but pizza Fridays are a 11+ year tradition in our family and they're not moving to Saturdays. That made my cheat day start on Friday night and end Saturday at lunch.
I'm pretty sure this wasn't the intention of the diet.
There was no portion control.
I LOVE to eat, and no portion control is basically giving me the green light to eat as much of the approved list (plus the "okay" list) as I wanted to. Which in theory, I could.
And I did.
For me, this wasn't good. It was as too much of the wrong kind of freedom.
I often felt really hungry.
The short answer is to eat a 4th meal, which is recommend on the diet. But eating 4 times a day didn't work for my schedule in many ways, but the two biggest hurdles are:
I'd skip eating meals with my family because I'd eat before them, and after them
I'd still be cooking meals for my family (and in reality, increasing my time spent in the kitchen)
It doesn't take much to fill me up, but I do need more than chicken and lentils and broccoli.
And I don't want to eat right before I go to bed.
Breakfast and lunch got really boring.
As freeing as it was to not have to think about what to make for breakfast and lunch, eating lentils and chicken everyday for lunch got REALLY boring.
And it's not that I didn't try to make them differently.
I tried all sorts of different ways to cook the lentils… BBQ, curried, Italian and Cuban… but they were still lentils. And I was tired of them.
I felt restricted in my creativity.
As a food blogger, it's my job (and joy!) to bring you delicious recipes that your family will love AND that are easy on the wallet.
But my creativity felt stifled when I could only eat from an approved list of foods. Sure there are TONS of different meals you could make from the items listed, but just knowing that I could ONLY eat those made me feel like I couldn't make anything at all.
How do I not waste food if my family didn't like it and I couldn't eat it? How would I know if it even tasted good if I couldn't taste it myself? How would I know where to improve the recipe if I didn't try it out first-hand?
It didn't feel like a feasible "way of life."
As our summer cruise approached, I began wondering how the slow carb diet would work on the boat.
I asked my husband what he thought, and he said he thought I'd just take the whole week off.
Take the week off? Was that the "solution" to including the slow carb diet into an everyday lifestyle?
This was the kicker.
I gave this more thought, and concluded that given my current situation… hosting family, going out of town, running a family-friendly, frugal real food blog… I didn't see how I could realistically eat this way – every single day – for the long term.
Do I still follow the slow carb diet?
If my previous paragraph didn't give it away, no, I don't still follow the slow carb diet. However, there are many aspects of the diet that I do follow.
So far this summer, I've eaten the same thing for breakfast every day: refried beans and scrambled eggs.
I have perfected both the slow cooker refried beans and my scrambled egg making skills and I honestly love the combination of the two. This meal fills me up, contains a lot of protein and I love the nutrients from the beans.
Plus it's super cheap!
I'm sure this will change when school starts again though, because I really enjoy having my smoothie in the car ride to school!
I also seek to incorporate a green vegetable at every dinner.
I always include vegetables, but they're not always green. The slow carb diet has encouraged me to eat more green vegetables in general.
I've even started asking the kids when we're shopping to pick a green vegetable they'd like to see at dinner this week, which encourages them to eat it (since they picked it out).
What am I doing instead?
As crazy at it sounds, I'm counting calories. I downloaded the MyFitnessPal app and so far, it's really great.
Just to be clear – I'm NOT going for the low-fat, sugar-free, taste-free fake food out there. I'm NOT choosing paleo or gluten-free or anything like that because health-wise, my body doesn't require that type of long-term lifestyle. I have many friends who MUST follow those type of diets very strictly because of autoimmune disease. Thankfully, we don't have any food allergies or life-threatening illnesses.
So I'm still choosing full-fat, whole foods, including bread and cake too! But I'm careful as to how much of these I eat, and make sure that what I put on my plate counts for something good.
It also encourages me to continue to train for the marathon, because family pizza night is not a low-calorie food!
I know this isn't a diet or fitness blog, but I wanted to share with you guys that the struggle with weight is real, and common. My husband and I lost weight when we switched to real food without changing anything else, but that was also several years ago.
I've come to learn that my body needs more movement and less calories, if I'm sitting all day, than it did when I was chasing two toddlers around all day. If that means using an app to help keep myself accountable and be realistic about the nutrition that's going into my body, then that's a good thing!
What about you? Do you struggle with your weight? How have you found ways to manage your weight while maintaining a real food lifestyle? Share your experiences in the comments!