Alrighty folks, we are officially in the home stretch!
We've been transforming our lives, our homes and our families this past month with small, practical baby steps and with just over a week to go, now's the time to kick it into high gear and push through to the end!
If you're STILL on the fence, here's what your fellow readers are saying about the challenge:
"Thank you for a great 31-day challenge! Wonderful, simply-presented resources to live healthily & simply… I'm loving the printable option too!!… This is some brilliant work you've done!" -Jennifer
"I have really enjoyed and learned a lot from all your emails this month. I appreciate all the love and work you must have put in to each and every one. I had already been doing a lot of the things that you have shared with us and I have definitely learned some new stuff!" -Kay
"I just wanted to tell you thank you. I get so much from your emails and posts. I have been trying to become somewhat of a homesteader and making things myself naturally as well as eating better…  I have been trying to figure out what to use instead of sugar and flour as well as soap and shampoo things like that. I love when you talk about something that you actually use in your own family so I know it actually works." -Stacey
"I am really enjoying this challenge and learning a lot. I also watch your Periscopes. Thanks so much for all your helpful information. I have been saving all these emails, however, just today I needed to substitute for fennel seed in a recipe and thought, 'Wow! Tiffany just sent me a substitution list a few days ago. Perfect!' " – Lynda
"Lest anyone think this particular challenge [meal planning] is not worth it, a little story:  I have always enjoyed cooking and always heard I should meal plan.  I didn't.  After we retired, I wanted to free up some extra spending money.  I sat down and planned out a months worth of meals and shopped for an entire month.  When I had a meal that would require something fresh that I knew wouldn't keep, I put that in capital letters at the bottom of the meal and then shopped for only that.  I didn't have to fix what was written on the 6th on the 6th.  I just had to pick from one of the 30 or 31 meals.  The first month my bill went from $500 a month to $450; the following month to $400.  Last month to $350.  Next month I anticipate it will go to about $300.  I don't anticipate it going much lower but you never know.  Thanks for the posts and I am really enjoying your '31 days'." -Charlotte
Knowing that many of you want to make changes in your home, yet struggle with where to begin, weighs on me every day. It's the heart behind Crumbs, and it's why I created this challenge in the first place.
If you want to…
learn what aspects of real food will make the biggest impact on nutrition and your budget, and how to practically incorporate them in your home
uncover the bad stuff hiding in your house – from food to beauty to medicine – and how you can replace it all without a huge shopping trip
explore creative ways to use what you already have so that you're wasting less and re-using more
create new solutions to daily problems so you can finally find a system that works for you
Then you need this challenge – and it's not too late to join! Sign up today!
It's important to me that everyone have access to this challenge while it's running, so even if you haven't joined yet, I want to give you a glimpse into some of the changes we've made in our home this past week:
Kinda Crunchy Re-Cap (Days 16-22)
Day 16: Laundry
Ugh. The never ending battle of clean clothes!
It's time to take control of the chemicals you're putting on your clothes with an all natural laundry routine. Get recipes and insider tips for whitening whites and getting dirt and grime out of your fabric without making your skin itchy!
Day 17: Meal Planning
I can't even BEGIN to talk about the millions of ways to meal plan, so instead I offered three super practical tips for getting your meals planned and made that will work in any family.
I also included a friendly reminder that working with what you already have is key to saving money, and that using You Need a Budget (YNAB) can seriously help you with keeping both the household and grocery budget under control.
Day 18: Drinking Water
Much like day 1, you can't take care of others if you're not taking care of yourself. And since our bodies REQUIRE water to function, I'm challenging you to drink more.
Don't like the taste? Feel like you already drink enough? This challenged included TONS of ways you can "trick" yourself into liking water and include a few extra glasses in your day without even noticing!
Day 19: Snacks
Oh man, I said the "s" word!
Snacks are a big deal in many homes, and they can drain the grocery budget too. Learn the reasons why we snack in the first place, plus techniques to enjoy "fun" food without sacrificing healthy options OR the costly prices of convenience food.
Day 20: Hair Care
We did the skin and we did our personal care products and now we're getting rid of the chemicals in our hair-care products too. Pretty important considering the majority of people wash their hair EVERY DAY!
I'm not telling you to not wash your hair (although I did explain how I use Bend Soap Company's goat milk soap instead of shampoo), but I did share one suggestion for replacing another hair-care item and what to look for (and avoid!) in your other products.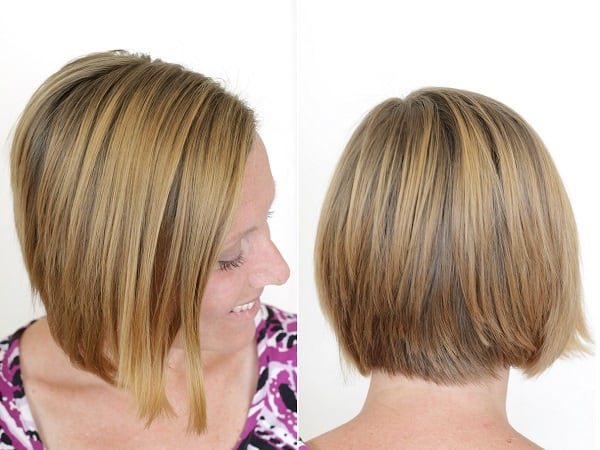 Day 21: Preventive Care
Can you imagine how many colds and illnesses could be avoided if we did something simple like washing our hands?
The RIGHT way?!
Learn the 5 steps to truly clean hands, and why you should stop using anti-bacterial products ASAP. And if you're on the advanced end of the spectrum, start taking care of your gut too!
It's that time folks. The time when you decide you're either IN, or out. What's it going to be?!?!
Just a final note, if you sign up for the challenge and then decide it's just too much or too overwhelming, you can opt out at any time. Set the challenges aside and revisit them when you're ready to take those baby steps!
By the way, this challenge seriously wouldn't be possible without amazing sponsors like these. I believe in their brands, their missions and use their products myself. This is a big deal, since I only recommend brands/products that I would recommend to friends and family!
Did you join the challenge? Of the steps covered so far, which one has made the greatest impact for you?