Homemade Oat Flour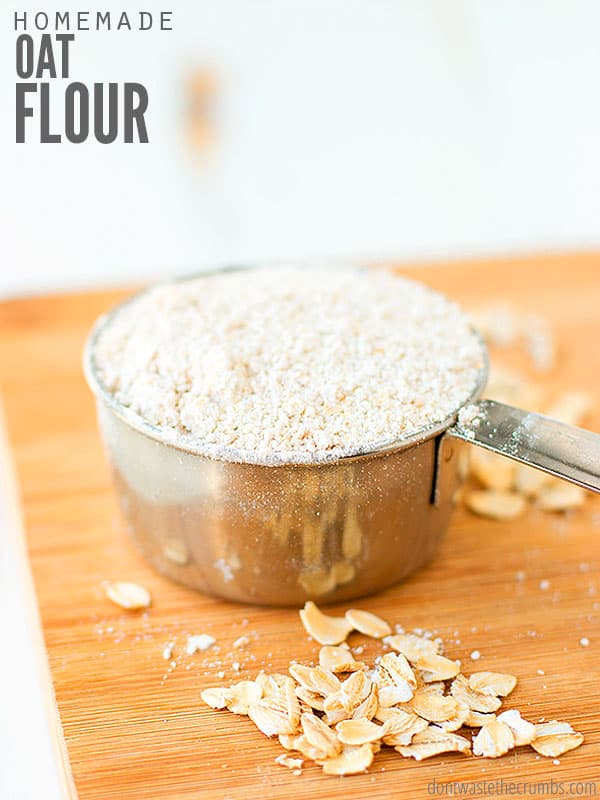 Learn how to make oat flour at home with this simple tutorial. Save 50% by making homemade oat flour instead of buying store-bought, and improve texture & flavor in your favorite recipe! Plus tips for using an oat flour substitute in baking.
Place oats in a blender or food processor.
Blend or process on high until oats are finely ground.
Notes
*Two cups of oats yields approximately 1 3/4 cups of oat flour.
To increase nutrition, aim for old fashioned oats at a minimum. Steel-cut oats have a higher level of nutrition because some of the bran (the outer protective shell) will still be intact. Oat flour from steel-cut oats is considered a whole grain flour.
Keywords: Homemade oat flour