The best Homemade Hand Purifier recipe using vodka, witch hazel, rubbing alcohol and/or essential oils. Use easily as a gel or a spray! Chemical-free homemade hand sanitizer that is ideal for the whole family.
I don't care for store-bought hand gel. It's sticky, stinky, and I'm not on board with adding chemicals to my hands to clean them.
Luckily, there are several options for making an all-natural homemade hand gel. This tutorial will make two kinds you're used to seeing at stores: gel and spray.
Make this homemade hand sanitizer recipe for times when it is not convenient to use regular soap and water. It is my preferred method for using a hand cleaning gel because it's:
Natural.

All of the ingredients are naturally derived.

Non-toxic

. Meaning, no icky chemicals. A much safer option for the family to use!

Customizable

. You can make it based on your scent preferences, or whichever purifying essential oils you happen to have at home. Want to have an alcohol based hand sanitizer? You can just make it!
What you need:
2 drops tea tree essential oil**

3 drops essential oils** with purifying properties (lavender, thyme, peppermint, clove, cinnamon, rosemary, eucalyptus OR Thieves blend)

1 Tbsp liquid (water OR

witch hazel OR

rubbing alcohol

OR vodka)

3 Tbsp

aloe vera gel

1 tsp

vitamin E oil

(a soothing, nourishing oil that acts as a preservative)

squeezable tube

or

glass jar

for storage (or re-purpose a suitable container)
Quick Note on Essential Oils
However, if you feel Young Living is a little out of your reach, or you're not interested in joining, I've heard great things about Plant Therapy on Amazon.
Step-By-Step Instructions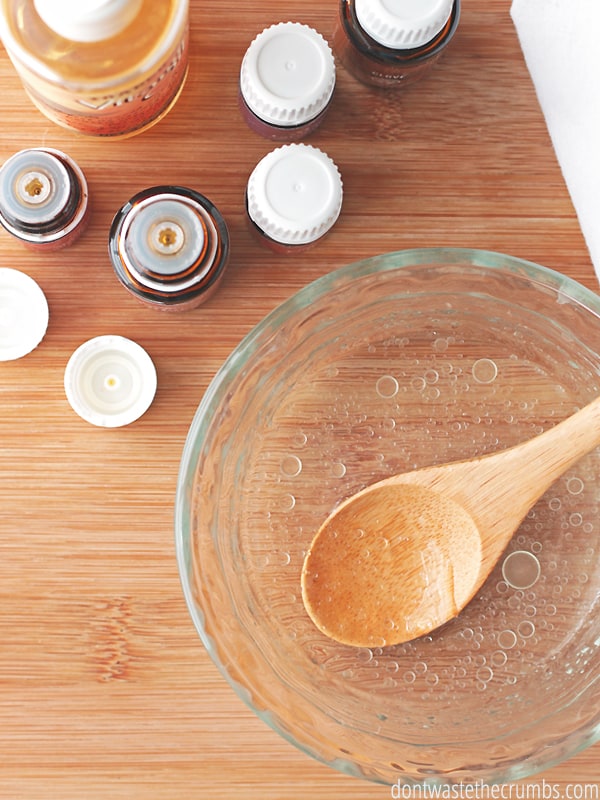 Step 1. Combine ingredients in a small bowl.
Step 2. Pour into a squeeze or spray bottle and use hand sanitizer as needed!
That's it! It's literally that simple! 🙂
Tips
If you're paying off debt or for whatever reason cannot afford the ingredients for the homemade hand sanitizer recipe above, consider using vinegar!
Vinegar is non-toxic, edible and kills 99% of bacteria. Just keep some in a small spray bottle, spray on the hands and rub together. Shake or wipe dry and you're good to go.
The scent of vinegar is strong and sometimes undesirable. Consider making citrus infused vinegar or use homemade apple cider vinegar for FREE instead!
FAQs
How long is the shelf life of homemade hand sanitizer?
Vodka and Vitamin E oil are natural preservatives. The shelf life of homemade hand gel will be several months if you use both. If you omit both, you've got about a month or so.
Is DIY hand gel safe for sensitive skin?
Some purifying essential oils (like cinnamon especially) can be irritating to sensitive skin. Use less essential oil, or add more of another essential oil that soothes (like chamomile).
Is homemade hand gel cheaper than store-bought?
Straight up, homemade hand gel is NOT more affordable than store-bought. But it doesn't have icky stuff… so you kinda have to pick and choose what's more important to you.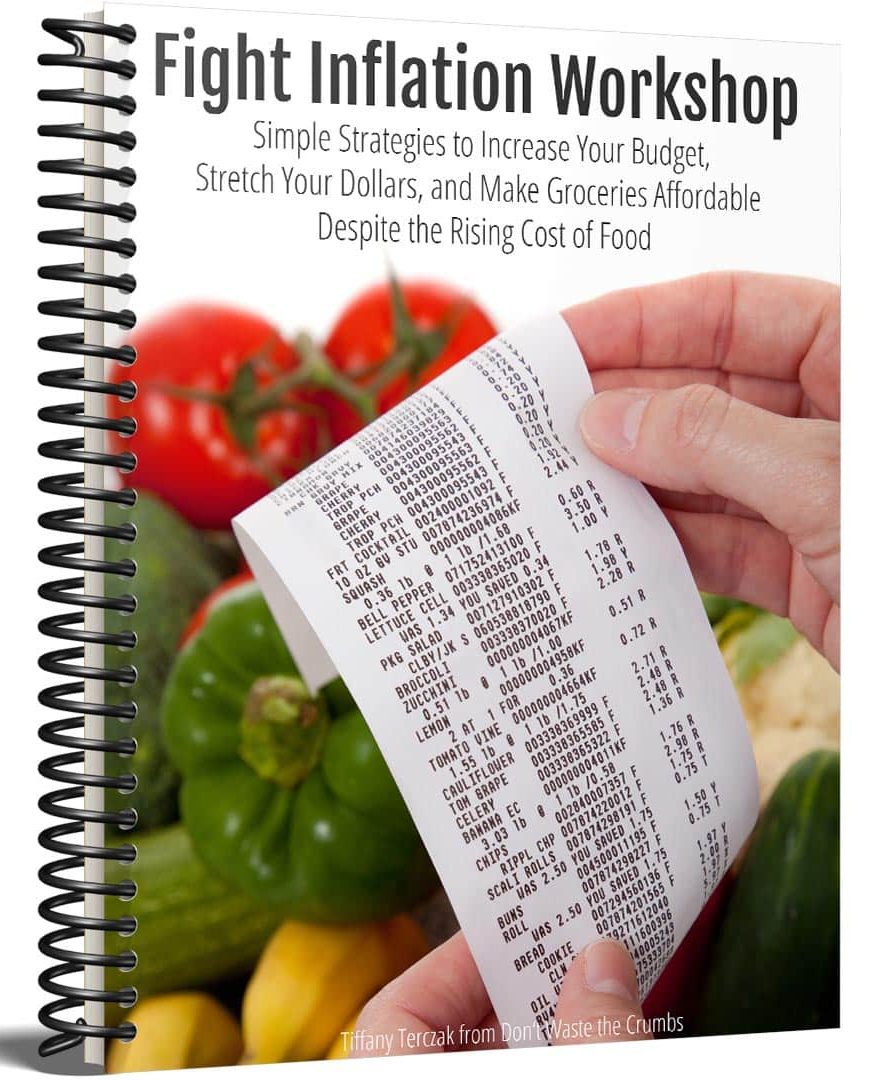 Fight Inflation Workshop
Sign up for my FREE
Fight Inflation Workshop
and learn simple strategies to save money, even with rising food costs!
More Natural Living DIY's